Darren Lehmann blasts Glenn Maxwell after Australia defeat to England
Australia coach Darren Lehmann singled out Glenn Maxwell for criticism after the defeat to England in Perth.
Last Updated: 26/01/14 10:18am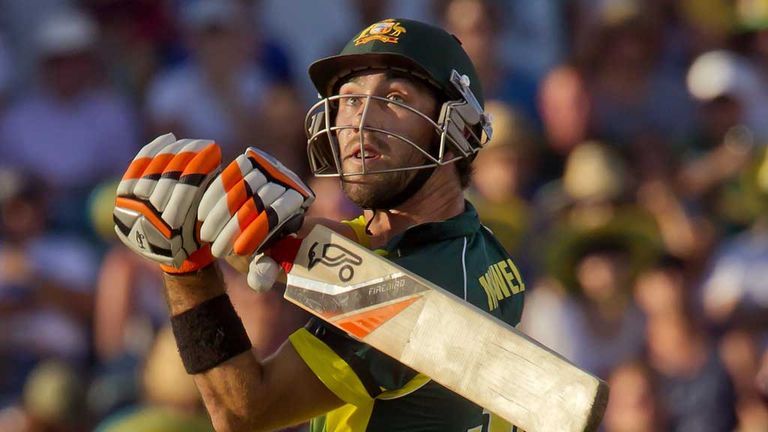 The home side suffered their first defeat of the winter after falling 57 runs short of chasing down 317, but Lehmann believes they should have extended their winning sequence to 10 matches in Perth.
Lehmann hit out at Maxwell for giving his wicket away with Australia needing 95 for victory from the last 11 overs with five wickets in hand.
Maxwell was well set on 26 when he charged at man-of-the-match Ben Stokes and edged a swipe behind as the hosts lost their last five wickets for 37 runs.
"It got down to 95 off 11 or 12 (overs) and in this day and age you should get those," Lehmann said.
"It was disappointing to lose five for 50 or whatever it was and fall short. So our blokes - and Maxwell - he's got to understand, we've got to play better cricket.
"He understands he has got to be a better cricketer for us to get to where we want to get to. He's got the talent, but the way we want him to play, he's got to finish those games off for us.
"He's a great young kid and the thing is he realised his mistake from last night and he owned up to that. He's got to get better.
"He's batting in the top six so he is a batting all-rounder so he's got to show the responsibility to bat like that at six.
"We know he's got flair and excitement and we love that about him but we want him to understand the game better."