T20 win delights Dhoni
Mahendra Singh Dhoni hailed an "exceptional" fielding display from his team after Friday's T20 international victory over Australia.
Last Updated: 03/02/12 4:00pm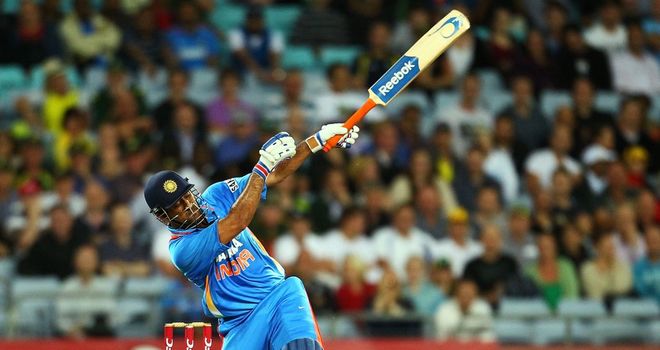 India captain Mahendra Singh Dhoni hailed an "exceptional" fielding display from his team after Friday's Twenty20 international victory over Australia at the MCG.
In what has been a largely forgettable tour Down Under thus far, India picked up their first victory by eight wickets to square the two-match T20 series at 1-1.
There were four run outs in Australia's below-par 131 all out, a total India surpassed in the final over thanks to an unbeaten half-century from opener Gautam Gambhir (56 not out).
Speaking after the match, Dhoni said: "It is always good to be on the winning side, the boys were exceptional in the field, probably the best fielding I have seen. It will be hard to beat this effort.
"We are a side that relies a lot on a good start, not about the runs, a good, calm start is what we look for.
Consistent
"Praveen (Kumar) bowled with the new ball, forcing the openers to make mistakes and the spinners did well too, they went for a few runs in between but overall it was a good effort by the bowlers and equally by the top three batsmen," he added.
After guiding Australia to a 31-run victory in his first match as Twenty20 captain, Friday's defeat was hard to take for home skipper George Bailey.
The 29-year-old scored only three runs before he became Ravindra Jadeja's second run-out victim after the all-rounder had earlier accounted for Aaron Finch's dismissal.
"Losing is part and parcel of the game, we were well short with the bat tonight. Four run-outs was the big difference. We were clearly out-fielded," Bailey said.
"The two run outs of Finch and myself really slowed us up."
He added: "We have a great bunch of guys, we are trying to build onto something, we have put some game plan together but the key is to be consistent."