India's batsmen must show more resolve against England's attack, says Nasser Hussain
England bowled well but India's batsmen must show more resolve, according to Nasser Hussain.
Last Updated: 10/12/12 9:04pm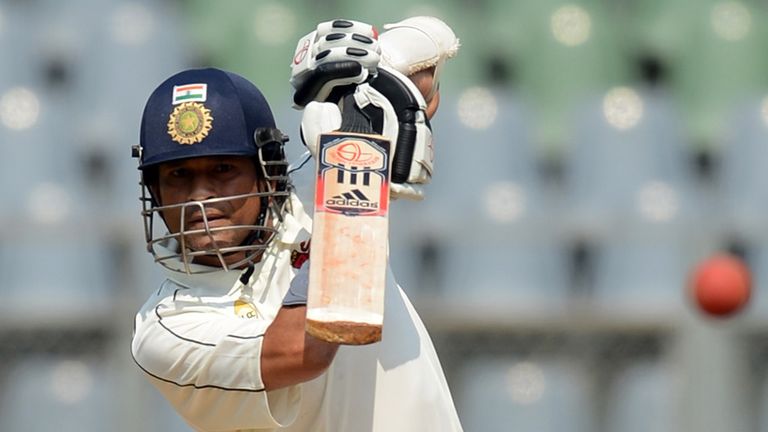 Only Sachin Tendulkar (76) and Gautam Gambhir (60) made half-centuries as India, despite winning the toss, struggled to deal with an impressive display of bowling from England's attack.
However, despite crediting the tourists' bowlers, former England captain Hussain told Sky Sports the India batsmen should have shown more resolve to protect their wickets.
"Apart from Cheteshwar Pujara in this series and Tendulkar, who got his head down today, the India batsmen show a diet of one-day cricket," he said.
"They've played a lot of IPL and one-day cricket and now not many people are getting their heads down and saying: 'Over my dead body'.
"You look at the sides of the past with players such as Rahul Dravid and VVS Laxman and they got big runs.
Whether it's the pitch or the mentality, I don't know, but a lot of their batsmen have got in and got out and that's what will annoy MS Dhoni and Duncan Fletcher.
"They've not all got beauties, they've just got in and got out."
Determination
The standout innings of the day was from Tendulkar, who had gone cheaply in the first two Tests, but Sky Sports' David Lloyd said the knock was more down to the veteran's determination than a return to form.
"The character of the man has got him through to 76 but he's really had to dig in," said Lloyd, after watching Tendulkar eventually fall to Jimmy Anderson after 155 balls at the crease.
"A number of times against the left-arm spin of Monty Panesar he takes his eye off the ball. He got stuck in nevertheless and he'll be happy that he's got back on the board.
"At the end there were signs of some fluency, but it's not the Sachin we've seen previously and that's understandable; he's 39 years of age now.
"I assume he's a very proud man and he'll be thrilled he's got a good innings. He got out immediately after a drinks break so you could talk about concentration but it was a wonderful delivery."
Despite his loss of form, Tendulkar is still a prize wicket for England, added Hussain, who believes the Little Master is desperate to add to his 100 international centuries.
"The stats tell you he's way short of the standards he used to be at," said Hussain. "He's only scored one hundred since March 2011. He went a long period on 99 international hundreds, got it, and has got nothing since.
"Even today he didn't get one. He'll want to put that to bed and that's why that was another important wicket for England."