Sachin Tendulkar: Tributes pour in after one-day retirement
The world of cricket has paid tribute to Sachin Tendulkar after he confirmed his retirement from one-day cricket.
Last Updated: 24/12/12 12:23pm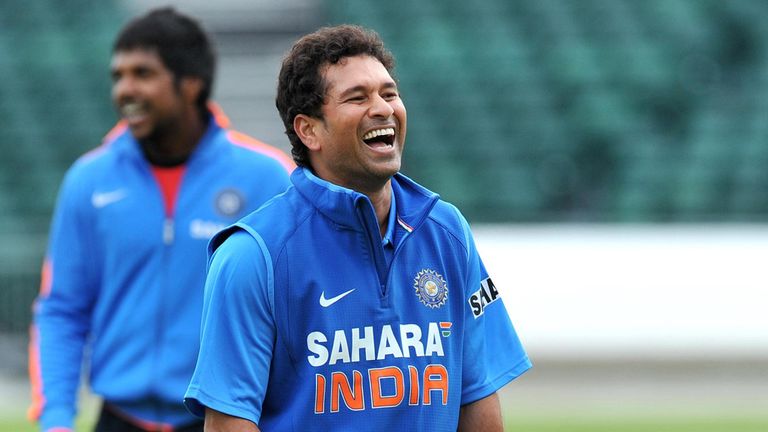 India's 'Little Master' is closing the curtain on his 50-over career after 463 one-day international caps which saw him amass 18,426 runs at an average of 44.83.
Here's how former colleagues and rivals greeted the news:
"There was a doubt on whether he would play ODI cricket or not. But I am not surprised by his decision. He has done what he thought was right" - former India captain Sourav Ganguly.
"I am surprised by his move but he is leaving ODI cricket on a high. I am sure he will want to leave on a high in Test cricket also. He will be looking forward to a good Test series against Australia" - former India captain Krishnamachari Srikkanth.
"Masters.463 matches, 23 yrs, 18426 runs !!!! These numbers no body else will be able to come close to.salute salute salute to Sachin," India team-mate Harbhajan Singh, via Twitter (@harbhajan-singh).
"Actually I am surprised. If he is continuing with international cricket (in Tests) then he should have continued with ODI also" - former India skipper Dilip Vengsarkar.
"Statistics NEVER lie! They tell a very true story.. Well done Sachin! What an incredible ODI career.. £thebest" - England batsman Kevin Pietersen, via Twitter (@kevinpp24).
"In my heart and fellow indians! The pride of our country I salute to u for ur contribution to indian cricket @sachin-rt" - India team-mate Yuvraj Singh, via Twitter (@YUVSTRONG12).
"Well done to @sachin-rt on his amazing ODI career. Inspiration to millions if not billions. We will never see another Sachin in our lifetime" - England international Ravi Bopara, via Twitter (@ravibopara).