South Africa were far from their ruthless best on day two of the first Test against New Zealand, says Rob Key
Rob Key criticised South Africa for taking New Zealand lightly on day two of the first Test.
Last Updated: 03/01/13 5:27pm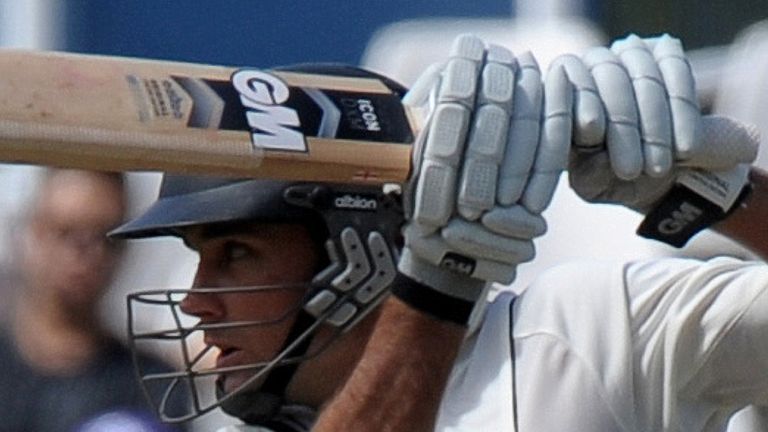 After bowling the tourists out for 45 in the first session of day one, South Africa had batted their way into a commanding position, declaring on 347-8, a lead of 302 with 56 overs to play on day two.
However, despite losing Martin Guptil in the first over, the Black Caps showed more resilience second time round and a determined captain's effort from Brendon McCullum (51) and a more fluent 69 not out from Dean Brownlie helped them to 169-4 at close, a deficit of 133.
"South Africa thought it was going to be easy again," said the Kent man.
"They thought the pitch was going to do more but the heavy roller somehow stopped the quick bounce and it lost a lot of pace.
"Then, when they didn't get as many wickets as early as they'd like, South Africa tried to get a wicket every ball, went away from their discipline, went away from bowling spells and tried to bowl magic balls."
According to Key, Vernon Philander - the hero of day one after his first innings 5-7 - was the main culprit, unable to stick to the line and length which worked so well for him on Wednesday.
"Philander really struggled after tea," said Key. "Brownlie was hanging back and McCullum looked to come forward and Philander couldn't find his length.
"He didn't work out that it was a better pitch, that it wasn't doing as much and he couldn't just land it around a length and it was going to zip off. He had to land it right on the money - but he didn't do that.
"Before tea he had a good grouping with the new ball but after tea he got frustrated and it was an erratic display from him. He lost his patience."
Possible
Meanwhile, former New Zealand captain Jeremy Coney was understandably pleased to see his countrymen bounce back after a disastrous start to the Test - and even suggested the tourists had won the day.
"South Africa are still emphatically in charge of the match, of course, but New Zealand got 95-5 today, and that included a couple of top order wickets, and then proceeded to get 169-4. Dare I say it, and quite quietly, but it was almost New Zealand's day," he said, before applauding the efforts of skipper McCullum.
"He reined in his attacking instincts, he got behind the ball and he came forward. He's taken a bit of a battering but I think he sent a very clear message to the rest of the team: 'It is possible to bat out here'.
"His strike rate of 51 from 103 isn't at his usual pace but full marks to him for what he tried to correct from the first innings."