Richard Hadlee believes factions remain ahead of Ross Taylor's return
Richard Hadlee believes factions may still remain inside the current team's dressing room ahead of Ross Taylor's return.
Last Updated: 06/02/13 9:55am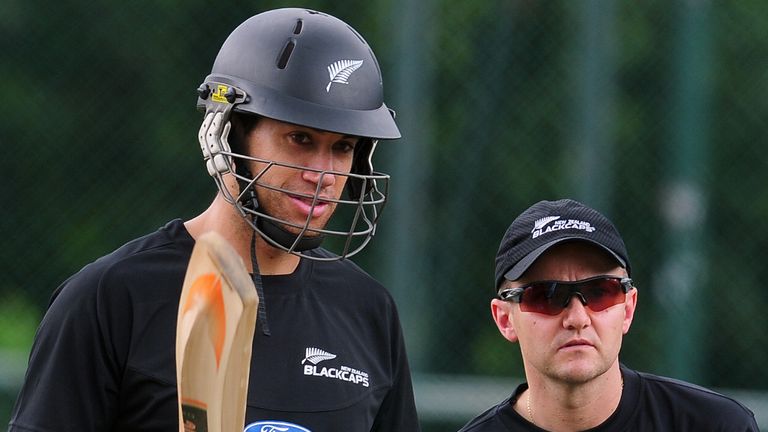 Taylor has been recalled for the upcoming limited overs series for the first time since he was controversially dumped as Black Caps captain.
The 28-year-old met with coach Mike Hesson last week in a reported attempt to broker peace, following their own dispute, and pave the way for Taylor's return.
While that has been achieved in so much that Taylor has been named to play when the three-match Twenty20 series begins on Saturday, Hadlee is unsure the divisions in a team now led by Brendon McCullum have been completely smoothed over.
"It is going to be an uneasy time," stated Hadlee. "Clearly there have been different factions, those supporting Taylor and those supporting another captain.
"The important thing for Taylor is that his head space is right, he has some form and fits back in after what is basically a sabbatical.
Harmony
"In South Africa, the harmony was good and the results were very good, so in my view there are testing times still to come."
But Hadlee, 61, believes that Hesson, who was only appointed as coach last July, has already demonstrated a steely side that could benefit the New Zealanders and feels he could yet be vindicated after McCullum led the Black Caps to a first ever 50-over series win in South Africa last month.
"Making the decision to replace Taylor as captain shows he has balls," he continued. "(Director of cricket) John Buchanan was very much a Taylor man. Hesson is his own man and not someone who toes the line. That is a good quality as a coach."
"I guess that Hesson and the management team, having watched Taylor in the dressing room and on the field, felt that he is a defensive captain. McCullum, we know, is very positive in everything he does.
"I see a difference in the team and they seem energised under him."