England's T20 bowlers will have their work cut out against New Zealand, says Bob Willis
Bob Willis says England's batsmen are doing just fine - but what total can their bowlers defend?
Last Updated: 07/02/13 5:47pm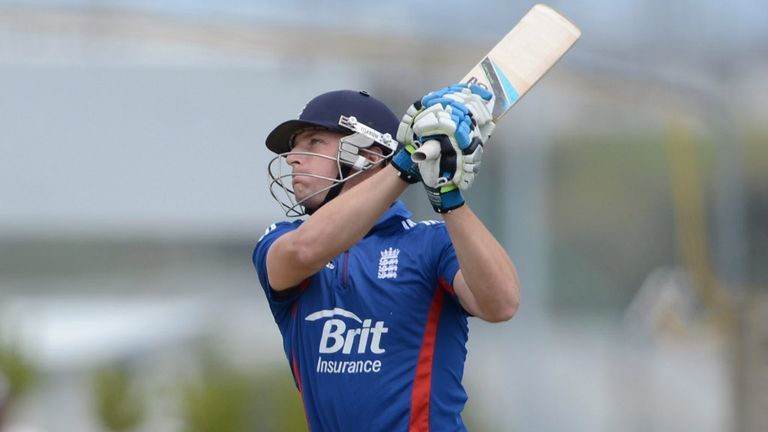 Rather, the main difference that separates the teams is in their approach to Twenty20 cricket.
Whereas New Zealand have placed their faith in a number of experienced players (just under half of their squad is aged over 30), England's squad has a much more youthful look to it.
Bowling in T20 cricket is a very, very difficult art - anyone can be hammered on their day - but I have more faith in both of the sides' batting line-ups than I do their attacks.
Poor old Jade Dernbach seems to disappear at a rate of knots every time he puts on an England shirt and it's going to be difficult for England to keep New Zealand's big-hitters quiet.
If England's batsmen fire on what I suspect will be pretty good tracks, they'll score a lot of runs. We've got exceptional middle-order players - Eoin Morgan can be devastating and I'm a huge fan of Jos Buttler.
I hope that he gets plenty of opportunity and, for my money, the chance to bat a little higher up the order because he's more than a finisher.
But what total can England defend? They couldn't protect 170 today, which looked a pretty good score. That's what I'm most worried about, from an England perspective, and that's why I'd make New Zealand slight favourites in the T20 series.
It is harsh to pick out one bowler for criticism when most of them are going at seven or eight runs an over and I suspect that England will stick with Dernbach having given him so many opportunities thus far.
What I will say, however, is that to my mind there's no doubt that trying to bowl fast yorkers at the end of an innings is the best way to stop the opposition scoring.
It's one thing to have a variety of different deliveries, but if the execution isn't there you will be hit long and surely it's harder to smack a yorker for six than a slow bouncer?
Criticism
New Zealand's form has been very poor indeed in Test cricket of late - so poor in fact that they've dropped below the West Indies in the rankings - and at this stage I'd back England to win the Test series 3-0, weather permitting.
But you should never underestimate the Black Caps in limited overs cricket, particularly on their own patch because they know their conditions pretty well.
You can paper over the cracks in the shorter forms of the game in a way that you can't do in five-day cricket - just remember how well New Zealand bounced back in the 50-over series against South Africa.
Clearly Brendon McCullum has got a task on his hands re-integrating Ross Taylor back into the squad after his very shabby treatment by the hierarchy.
There seems to be an enormous amount of criticism about the way New Zealand cricket is being run in general right now, not just about the way that Taylor was removed from the captaincy.
So not everything is rosy in New Zealand's garden, but they'll be heartened by their victory in the second warm-up game.
Clearly the more established players - Brendon and Nathan McCullum, Ross Taylor, Grant Elliott, Ian Butler, Martin Guptill and James Franklin all know the ropes and will have to step up.
Elliott's comeback has surprised me, if I'm honest. He looked well below par when we were last in New Zealand some five years ago - I certainly didn't think we'd be seeing him against England again back then - but he's done well as an all-rounder of late and could have a key role to play.
Watch the first T20 international between New Zealand and England this Saturday at 5.30am on Sky Sports 1 HD.