IPL Team of the Tournament: Mark Butcher, Nick Knight and Matt Floyd pick their best XIs
Do you agree with our pundits' teams? Tweet us @SkyCricket...
Last Updated: 19/05/17 6:41pm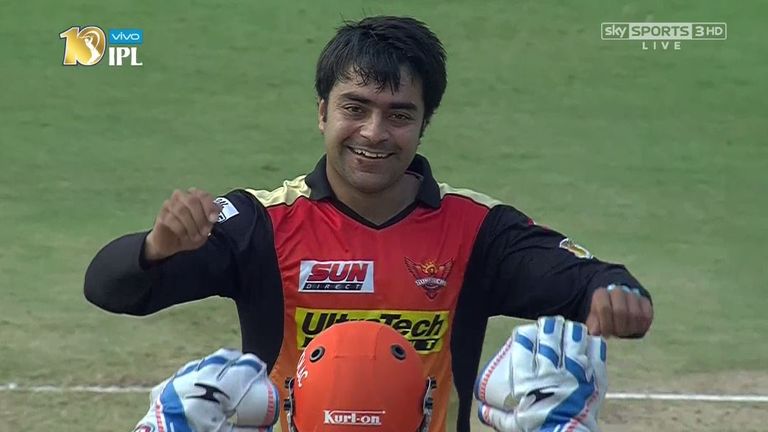 It's crunch time in the IPL as the playoffs get underway on Tuesday.
Mumbai Indians host Rising Pune Supergiant in the first qualifier - live on Sky Sports 1 from 3pm - with the winner going straight through to Sunday's final, while the loser is left to battle it out with the victor of Wednesday's match between Sunrisers Hyderabad and Kolkata Knight Riders for the other spot.
To whet the appetite for those showdowns, and to reflect on the tournament as whole, we've got Sky Sports' man in India Mark Butcher, and IPL presenters Nick Knight and Matt Floyd to pick their teams of the tournament...
Butcher's team
David Warner (c), Shikhar Dhawan, Robin Uthappa (wkt), Suresh Raina, Ben Stokes, Kieron Pollard, Axar Patel, Bhuvneshwar Kumar, Jasprit Bumrah, Rashid Khan, Jaydav Unadkat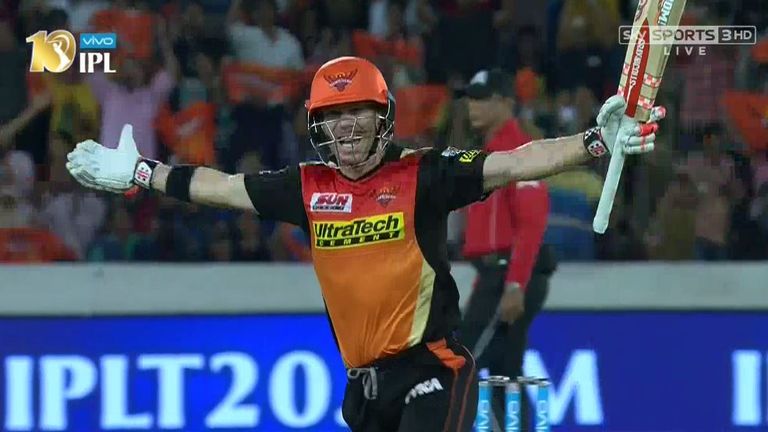 Starting with my four overseas picks - Warner is a no-brainer. He is consistently dangerous at the top of the order for Sunrisers, plus has led the side superbly which is why he's my captain. Stokes is another obvious choice. What a debut season for him, silencing a few doubters too following his £1.7m signing. Pollard was back to his destructive best and so earns a spot in my team, while Afghanistan legspinner Rashid's breakthrough with Sunrisers is the story of the tournament.
I've kept Sunrisers' excellent opening partnership together by including Dhawan, who improved his strike-rate significantly, up to 128.92. Uthappa's form for IPL 10 has been sublime and so just keeps out Delhi Daredevils youngster Risabh Pant as wicketkeeper, while Raina takes the final batting spot despite several other young batsmen snapping at his heels - he continues to churn out runs.
Axar joins Stokes as the other allrounder in the side - 15 wickets and 227 runs for the tournament is very useful indeed - and there is no looking past Bhuvneshwar to lead the attack as he once again is way out in front in the race for the purple cap. Bumrah is superb at the death - utterly fearless - and Unadkat at Pune has proved himself as a genuine wicket-taking force, with excellent control and variation.
Knight's team
David Warner (c), Hashim Amla, Robin Uttappa (wkt), Suresh Raina, Ben Stokes, Axar Patel, Dinesh Karthik, Imran Tahir, Bhuvneshwar Kumar, Jasprit Bumrah, Jaydav Unadkat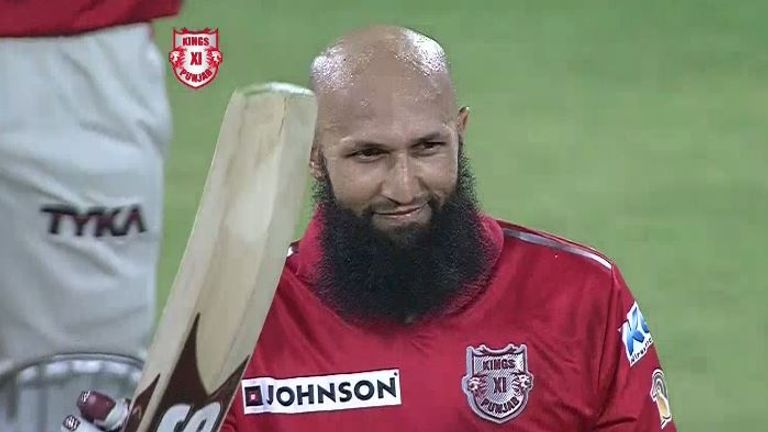 Warner's my captain. He has been terrific throughout the tournament and is such a smart cricketer. Not only has he scored more runs than anyone else but it's the way he scores them - he doesn't always go out and blaze it with the bat, he reads the game situation perfectly. Amla is maybe a surprise pick - I've always felt his is an underrated white-ball cricketer - but certainly not from my point of view. He doesn't quite have the power of some other players in the tournament but has got two hundreds. The way he has adapted his game to T20 cricket is phenomenal.
Stokes is in my team, obviously. He's had such a memorable tournament, making valuable contributions with bat, ball and in the field right the way through - one can't ignore some of the catches he has taken! He has been amazing, and he will be sorely missed in the playoff stages.
Uthappa has had a good tournament, scored lots of runs and I've enjoyed watching him play. He's a player who perfectly mixes power with timing. Raina makes my team at No 4 - while his Gujarat Lions didn't have the best time of it, he himself played exceptionally well. It's a similar story with Axar at Kings XI Punjab, but his all-round displays have been crucial. Karthik is someone who I rate quite highly with the gloves and with the bat - he is very steady, and a regular contributor.
Tahir wasn't an original pick in the auction, which is quite extraordinary in itself, and he ended up initially carrying the Pune team. He was very impressive in the early group games. Unadkat is one of the Supergiant bowlers who has since caught up with Tahir. I hadn't seen much of him before but he has been really impressive, regularly taking wickets, including a hat-trick in one game. Bhuvneshwar has been outstanding, like in previous years - he out-thinks batsmen. He got collared in one game by MS Dhoni I seem to remember, but apart from that, he has held his nerve brilliantly. An absolute must in my bowling line-up. And lastly, I've got Bumrah to bowl at the death with Bhuvy. It's a very difficult skill to be consistent with those yorkers at the death, and he's arguably the best at it.
Floydy's team
David Warner (c), Chris Lynn, Gautam Gambhir, Robin Uthappa, Rishabh Pant (wkt), Ben Stokes, Hardik Pandya, Krunal Pandya. Bhuvneshwar Kumar, Rashid Khan, Jaydav Unadkat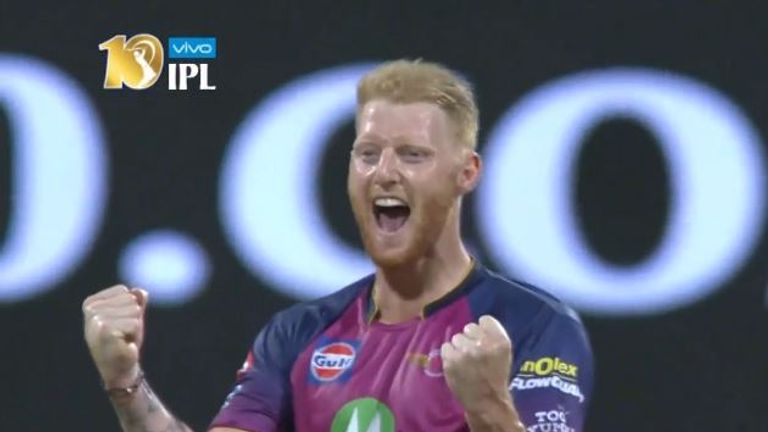 While Virat Kohli and AB De Villiers were unable to reproduce the form of last year, Warner had no such problems. His record in every format is excellent. And while Lynn only played five games, he was utterly devastating in them - 285 runs with an average of 71.25 and strike rate of 186.27. Stokes' fantastic match-winning century against Gujarat will live long in the memory, but it's his bowling that has perhaps surprised the most - an economy rate of 7.18 is impressive considering he was often having to bowl at the death. And in Rashid, a star is born! I fancy he would get in to most international teams, and not just in T20 either.
Gambhir, IPL's Mr Consistent, has had another good season and he teams up in my middle order with his Kolkata mate Uthappa - his 167.82 strike-rate the highest of the tournament top 10 run scorers. Uthappa doesn't get the gloves though, I want a proper wicketkeeper in the team and so I've gone for Pant. The immensely talented 19-year-old displayed flashes of brilliance with the bat, notably his sensational 97 against the Lions, and could well be the long-term replacement for MS Dhoni in the Indian white ball side.
The Pandya brothers add depth to both the batting and bowling - they are the unsung heroes of the Mumbai team and really help to balance the side. Bhuvy continues to amaze in the shortest format on his way to a second purple cap in a row, and while I wanted to pick Bumrah, as I rate him highly, Unadkat's numbers can't be ignored - he has averaged over two wickets per game and Pune won eight of the 10 he played in - plus it's always good to have a left-arm option.
Watch Mumbai Indians versus Rising Pune Supergiant in the first IPL qualifier on Tuesday, live on Sky Sports 1 from 3pm.