Michael Vaughan: England will be tested to the full in Australia this winter
Michael Vaughan expects Australia to put England under pressure in the return Ashes series this winter.
Last Updated: 29/08/13 2:00pm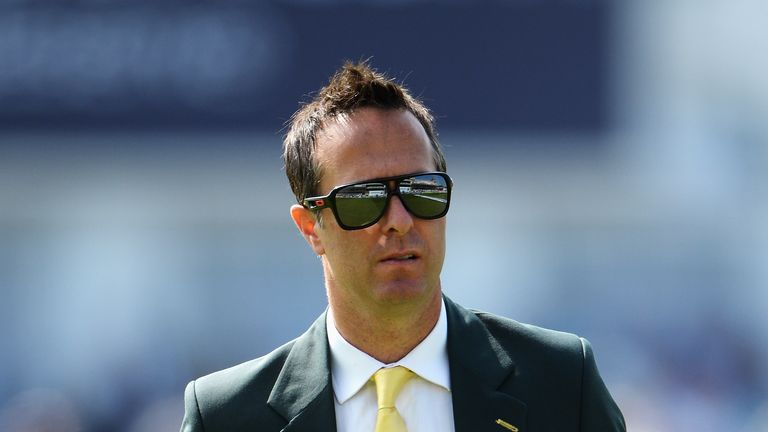 England completed a 3-0 win on home soil with a draw at The Oval, their third straight Ashes triumph.
Australia are on a run of nine Tests without a win but former skipper Vaughan, who scored three centuries in a losing cause on England's 2002/03 tour, thinks they will be dangerous in their own conditions.
"Australia are clearly a side still going through something of a transitional period," Vaughan said.
"At the moment they're on a run where they can't get a win. They had a chance at Durham and they might have been close at the Oval too had the rain not intervened. But the reality is they couldn't get over that line.
"The win will come for them though and then we'll see what this England team is really made of because the pressure will be on to respond."
Toss
Vaughan pointed out that England benefited from winning three tosses out of five this summer, while the weather came to their rescue at Old Trafford.
He said: "It was shown throughout the series that whoever won the toss went on to enjoy the best of the play.
"There is not the gulf between the two countries that people were expecting at the start of the series.
"Look at Old Trafford where Australia won the toss. They would have won the game without the rain, for sure. England won the toss in three of the other four Tests and that has been the key.
"It will be interesting to see what happens down under. England have some improving to do and they'll know that, but to play average and still win 3-0 says a lot."
Praise
Vaughan singled out Ian Bell and Graeme Swann as England's key performers, finishing the series as respectively the leading run scorer and wicket taker on either side.
"Ian Bell has been the difference across this series without any doubt," he said.
"He's been able to cope with the occasion and the ball moving around in the way that it has. Graeme Swann in the spin has been fantastic too... There haven't been any other bowlers out there with the attacking spin that Swann has.
"Bell and Swann should be really proud of what they've done. Even going into the series Bell still had his critics, but they are silenced now. You will go a long way to find a cleverer cricketer in the modern era."