Wayne Mardle believes Phil Taylor showed what he can do
Last Updated: 22/05/17 6:31pm
A memorable night of darts at The O2 saw Michael van Gerwen claim his third Premier League title but there was plenty for Sky Sports expert Wayne Mardle to reflect on starting with The Power's final Premier League dart.
I know he lost but what a game to go out on. He has played the world No 3 and taken him to the very last dart.
He had talked down his chances and said he was not good enough, but the width of a wire says he is good enough, as simple as that. He just thinks he is not good enough as often as he would like.
Phil Taylor is an absolute win machine, he doesn't want to turn up, hope he plays well and hope he wins. He used to turn up thinking if you beat me, you're going to have to play well.
Me and John [Part] competed against him for decades, he felt he would win before a dart was thrown and now he doesn't feel that way.
Against Peter, Phil was so unlucky with those 32s and the double 8 - they were on the wire.
It seems like he doesn't want to go inside. Phil's darts lie slightly to the side so every time he throws one it's not really a marker for him but it is on the other side of the board.
When he needed 46, we went 10 to leave 36 and it is a shame he did not do that sooner as I think he might have won it but his dart at tops was another unlucky one.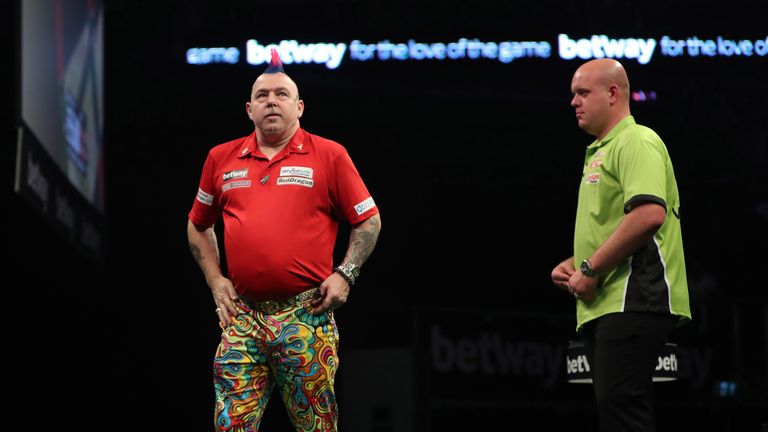 Peter was incredible in his interview, he could have said all kinds of nonsense and been angry with himself or the world.
But he wanted to thank the fans and everything that makes this game so great - we know what he is like as a human being and we expected that but I feel for him.
He was on double 16 after nine darts - he hadn't caught finish line-itis! He wasn't worried about winning, it was just the fact that they did not go in.
Michael kept chipping away and he took out double 10 to make it 10-all and then full credit to Michael, who then took out the last leg in 12 darts and by that time, Peter had lost.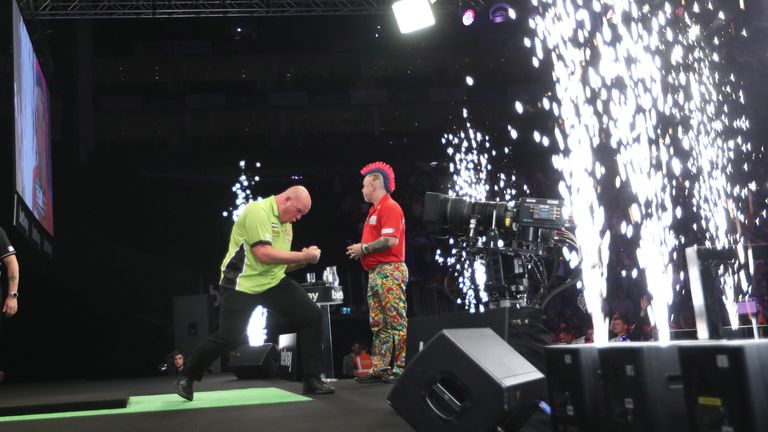 Mentally he had gone and he did not deserve that, he played so well.
Yes, Peter Wright missed six match darts but Van Gerwen cleaned and then against the throw he left 88 points after nine darts - under pressure, he performed.
The reigning champion got the job done and Michael van Gerwen is the champion!
The crowd were given an exhibition of darts, not just in the final but Phil played his part and had a dart for the match, Gary [Anderson] was level at 7-7 with Michael.
Phil was one of the stories of the night, but we are going to see these guys go at it time and time again over the year.
You can see all the action from The World Cup of Darts, live on Sky Sports. The arrows run from 1-4 June.
Who will win the World Cup of Darts? Let us know your thoughts by tweeting @SkySportsDarts or by using the comments box below - sign in with Facebook. Follow us on Twitter & use #LoveTheDarts