Five things we learnt from Abu Dhabi GP qualifying
Lewis Hamilton still can't find his balance, Alonso faces the test of his career, Force is with Perez, and Sainz makes his point...
By Pete Gill and Mike Wise
Last Updated: 29/11/15 7:24am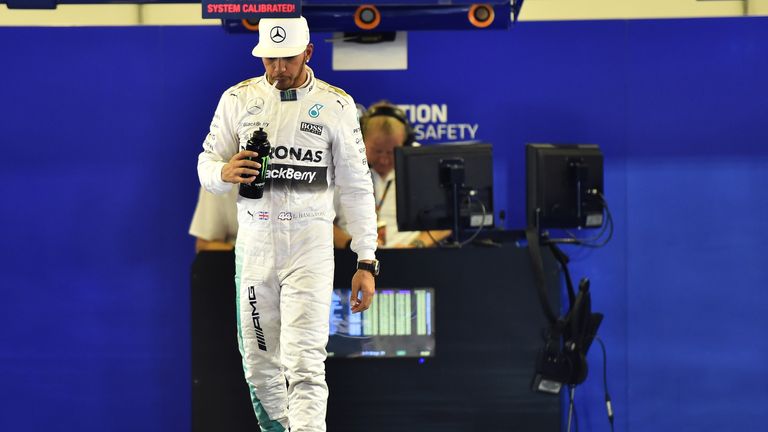 Hamilton is still unbalanced
"I've not come here thinking about Nico," cautioned Lewis Hamilton upon arriving in Abu Dhabi for the season finale. "I've come here thinking about the changes which have been made to the car from Singapore onwards and how l can understand them - I've got one more race to understand that and rectify it."
So far, so bad then: Hamilton's four-tenths defeat in qualifying to Rosberg was as comprehensive a defeat as he has suffered in the last two years. Rosberg's lap was an act of perfection but the size of Hamilton's deficit also told its own troubling tale and the Mercedes driver afterwards voiced what is becoming a disconcertingly familiar refrain.
"I was a lot more comfortable at the beginning of the year," reflected Hamilton. "It is just a balance thing. I did my best to get around, with the engineers we tried something completely different this weekend and so, so..."
It was a sentence which didn't require a conclusion. The results are speaking for themselves. Hamilton has still yet to fathom a solution to the suspension tweaks made to the W06 since its Singapore humbling two months ago. The title is in the bag, but unless he rediscovers the sweet spot of his W06 in Sunday's finale he faces a few pangs of anxiety over the winter.
Alonso faces the test of his career
So now we know the state of play at McLaren for 2016 and the potential repercussions of another dismal pre-season when testing begins at the end of February in Barcelona. If, as it might, the test goes badly, Fernando Alonso may step out of the firing line for a season.
"I have an open mind to anything - and some of the ideas have involved those sorts of considerations, sabbatical years," McLaren boss Ron Dennis confirmed. "When we have to take the decision we will take it together. At this moment of time our drivers for next year are Fernando Alonso and Jenson Button."
But if the 2016 McLaren-Honda proves a dud over those critical eight days of pre-season running in Spain then the clear implication is that it could be Button and Stoffel Vandoorne lining up for McLaren in Melbourne.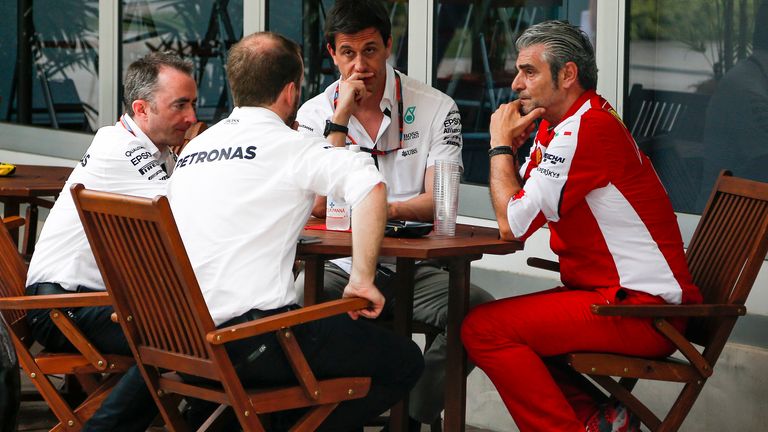 Mercedes are worried about Ferrari
One of the most intriguing developments on qualifying day in Abu Dhabi occurred in the hours before the cars took to the track when the FIA revealed that an official request from Mercedes for clarification on the rules surrounding wind tunnel testing had been passed on to the stewards.
While Mercedes' missive - written last month by Paddy Lowe - doesn't specifically point a questioning finger at any particular team, it's clear who they have in their sights. After all, the details of Ferrari's working relationship with Haas have already been investigated by the governing body. But what's also clear is that Mercedes are beginning to sense Ferrari are closing in; after all, they're the only team who have - albeit implicitly - asked the FIA to confirm Ferrari haven't bent the rules...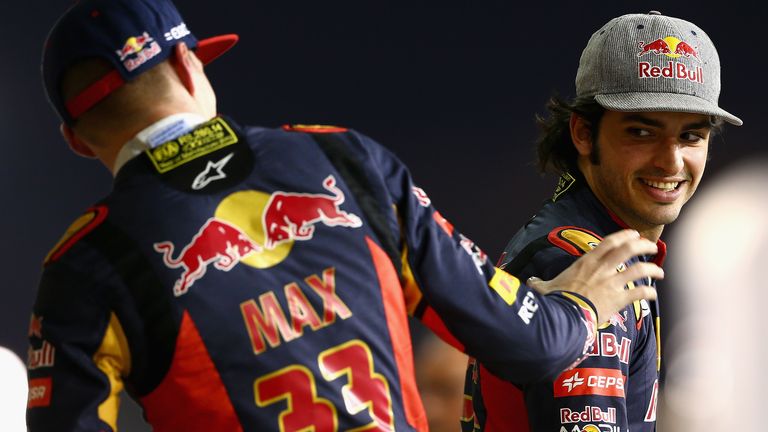 Sainz makes his Saturday point
Given the hype that Max Verstappen's debut season has generated, it will presumably come as a surprise to casual F1 fans that the youngster will end his first year in F1 defeated by his team-mate in qualifying. But it seems that even Max Power has its limits. Courtesy of his successful entry into the top ten at Abu Dhabi, Carlos Sainz will end 2015 10-9 ahead in the Saturday duel at Toro Rosso - a powerful reminder of the general excellence of his under-heralded performances this year and a brief lull in the rush to acclaim his fellow rookie.
While Verstappen's style is perhaps slightly smoother than Sainz's, the Spaniard's own star quality has been too easily overlooked this year. The difference in points between the Toro Rosso pair - Sainz has just 18, Verstappen an impressive 49 - suggests a chasm, but is dangerously misleading: Sainz, on the whole, has suffered the brunt of the unreliability which has blighted the team this year. None of this is to suggest that Verstappen isn't worthy of the hype. But the mistake would be to forget about the other rough diamond Toro Rosso have unearthed this term.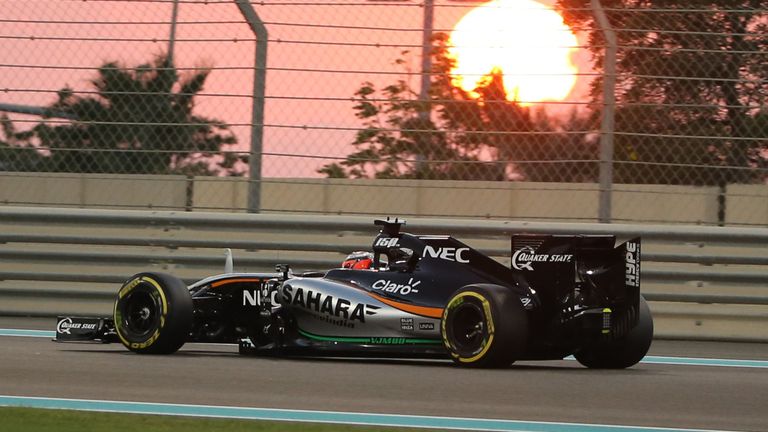 A perfect weekend for Perez?
As anyone vaguely acquainted with Sergio Perez's career knows, it's not often he appears on the radar during Fridays and Saturdays. Usually - pretty much exclusively - the Mexican saves his best until last: cue those performances on race day in Malaysia, Canada and Italy back in 2012 that got him the McLaren drive, not to mention podium finishes in Bahrain last season after joining Force India and also in Russia four races ago.
Those Sauber drives in particular came from the pack, demonstrating a consistency if not blinding pace which has become his trademark - and which made it all the more surprising to see the orange band next to his name suddenly light up in third place below the Mercs during Friday practice. For a sport in which there's a rational, technical, explanation for just about everything, it's always nice to see a driver 'in the zone' and able to make a real difference.
As it turned out, Perez will line up fourth for Sunday's race, which still equals his best ever qualifying result and shows there's more to him than careful tyre management. It seems, however, that there's a catch. "Our race pace yesterday was not so great," he said. "The single-lap pace was strong but we have time to find for tomorrow. I think we can improve our long-run pace."
As far as Sergio is concerned, then, it appears that there's no such thing as a perfect weekend. Can he prove us - and himself - wrong?
Watch the Abu Dhabi GP live on Sky Sports F1. Race-show coverage begins at 11:30am on Sunday with lights out at 1pm. Watch all the Abu Dhabi GP for £6.99 on NOW TV. No contract.