Felipe Massa insists he remains the man for Williams in F1 2018
Brazilian thought to be up against Di Resta and Kubica for seat
By James Galloway and Jonathan Green at Sepang
Last Updated: 02/10/17 2:42pm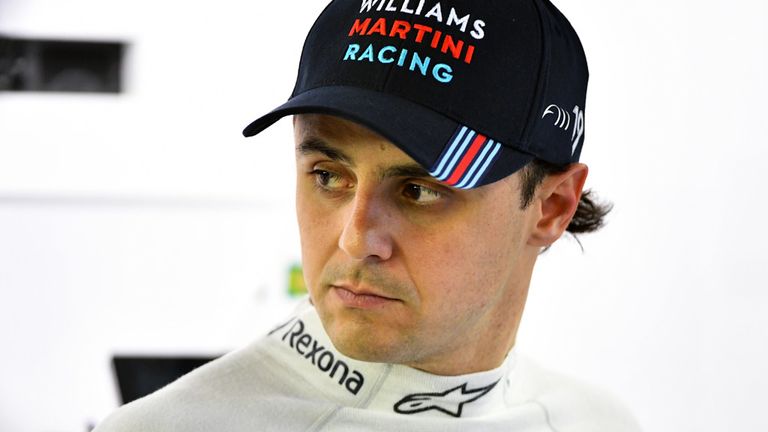 Felipe Massa believes he remains the best option for a Williams drive in 2018 - but insists he is "relaxed" if the team does replace him.
With over half the grid having confirmed their driver line-ups for next season, Williams, fifth in the Constructors' Championship, offer one of more appealing seats left up for grabs.
Di Resta among Williams contenders
Lance Stroll is set to stay on but the position of Massa is less certain with the 36-year-old thought to be up against at least two other drivers for the seat.
Paul Di Resta, Williams' reserve driver who successfully filled in for Massa when the Brazilian fell ill in Hungary, and Robert Kubica are also thought to be in the frame. Jolyon Palmer, who is leaving Renault, could also yet force his way into contention with a strong run to the end of the season.
Massa says he and his management "are discussing with the team" but suggests the Williams' decision may not ultimately come down to "talent" alone.
"They know me pretty well so they know what I can give to the team," he told Sky Sports F1. "Also we have some other names [in the frame].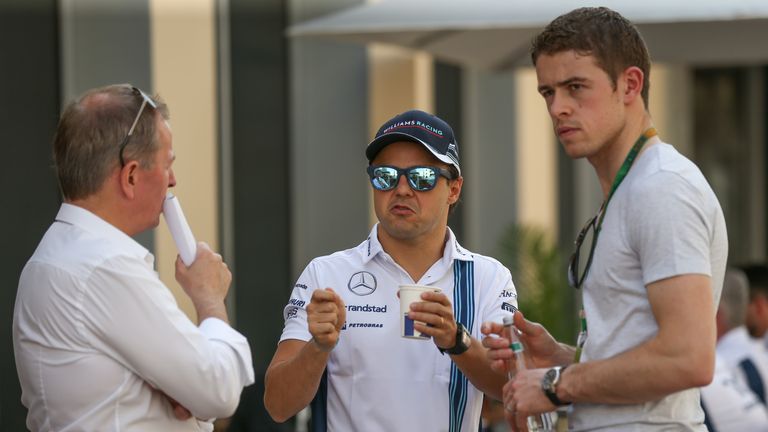 "I'm sure I have most of the team on my side, especially the engineers and people who know about motor racing, but at the end of the day you have some other things around that it's maybe not the talent that decides."
Massa's long F1 career has already continued for an unexpected extra season after Williams recalled him when Valtteri Bottas left for Mercedes.
F1 in 2018: Line-ups and race schedule
The Brazilian says he wants to stay on for 2018, but wants to know either way within the next few weeks so he can plan his future.
"I'm quite relaxed. I know what I can give and I'm totally motivated to carry on another year," Massa told reporters.
"If I'm here next year I will do my best to give the best to the team but, if not, then I'm relaxed to find a different way of my life.
"I will not wait until December but I don't put a timeline but I hope it will be in the next weeks. I don't want to arrive at the last two races not knowing about my future."
Should Williams not retain Massa, then the 11-time race winner is expected to continue his racing career in Formula E.