Turkey's sports minister has said the government will not help fund a grand prix in Istanbul
Suat Kilic says race should rely on private backing
By Mike Wise
Last Updated: 13/12/12 2:45pm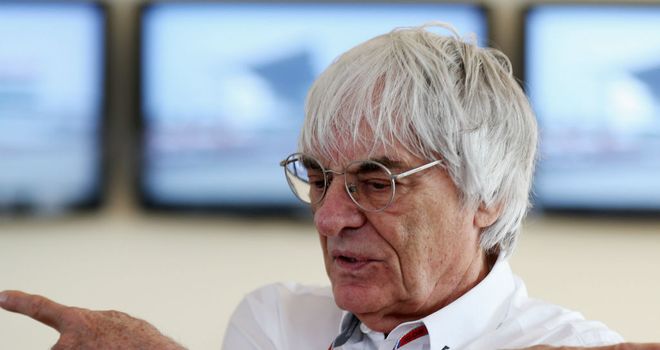 Speaking on Thursday, Suat Kilic said that any return of the Turkish Grand Prix would have to rely purely on private backing.
"If it wants to, the private sector can bring Formula One," Kilic was quoted as saying by the Dogan news agency.
"But there is no question of us paying the cost of the rights which have been proposed to a private company to bring Formula One."
Kilic said the government had previously made a "sacrifice" in helping bring F1 to Turkey, which hosted a grand prix between 2005 and 2011.
"Our government paid $13.5 million a year to the organisers for five years for the rights. In exchange for that, all the income went to the organisers, so the state did not get any benefit from it," he said.
Kilic's comments appear to pour cold water on the hopes of organisers who want to bring the race back to the Istanbul Park circuit.
Earlier on Thursday, the Turkish Automobile Sports Federation (TOSFED) had said that the race was discussed at a meeting between F1 supremo Bernie Ecclestone and Vural Ak, the businessman who recently took over management of the track.
"We in TOSFED are making every effort so that Formula One races, which have been held seven times in our country until now, can be held at our Istanbul Park track...(in 2013) and in future years," Chairman Demire Berberoglu was quoted as saying by Reuters.
Berberoglu acknowledged, however, that any race would require state backing.
"Everybody knows that what is needed for its presence in the Formula One race calendar for 2013 and following years is a guarantee and approval of the required budget at the government level," Berberoglu said.
"This will develop according to the prime minister's decision."
On Wednesday, a meeting of the FIA's World Motor Sport Council decided to bring forward the date of the German Grand Prix by a week to July 7 and also created a space in the calendar on July 21 for an as-yet un-named European race.
Ecclestone, who is in Istanbul for the governing body's gala prize-giving ceremony on Friday, had previously suggested that the French Grand Prix, which was last held in 2008, might return in place of a proposed race in New Jersey.
The latter event was named on the provisional 2013 calendar in September but has since been postponed for a year.
Turkey hosted a grand prix seven times in all, but the race was dropped following a disagreement with Ecclestone over the race fee.