Bernie Ecclestone says team orders shouldn't be used so early in the season
But F1 supremo reckons Vettel might live to regret passing Webber
Last Updated: 27/03/13 1:26pm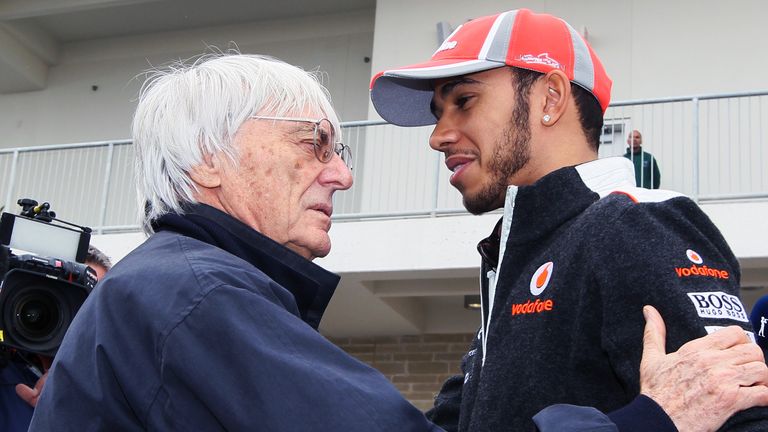 Red Bull's Mark Webber was leading the race ahead of team-mate Sebastian Vettel after the fourth and final pit stop after which both drivers were told by the team to hold position until the end of the race.
Instead Vettel went on the attack and a thrilling duel ensued, with the German overtaking his team-mate with ten laps to go to take the most controversial of his 27 career wins to date.
Webber was visibly angry following the race, and while Vettel repeatedly tried to apologise, his attempts appeared to fall on deaf ears and the 25-year-old was publicly admonished by his team boss Christian Horner.
But having watched the events unfold, Ecclestone believes that with the season still in its infancy, there should have been no interference from the teams at all.
"At this stage of the championship, I do not believe there should be any team orders. It does not matter who it is," he told the Daily Telegraph.
"Let's assume that these two guys are in a position to win the championship at the end of the year, then there is no way that Mark is going to help Sebastian.
"So Sebastian has to think about that. Maybe there will be a stage when he would like Mark to help him, but I don't think Mark is going to come up front and do it.
"When you are three-quarters of the way through the year, then it's important. If there is only one guy who could get enough points to win the title, then the other guy should be helping him, for sure."
And Ecclestone was also unimpressed with Mercedes too. Lewis Hamilton finished the race third, with team-mate Nico Rosberg fourth, after the team ordered the German not to pass, despite being quicker than the Brit.
"You shouldn't have that, should you?" Ecclestone added.
"I was disappointed that Mercedes didn't let Rosberg go past. I thought that was a stupid decision. I think Rosberg could have chased the two Red Bulls down a little more. That decision wasn't sensible."