Kimi Raikkonen admits difficulty in finding a 'good feeling' after swapping teams
Finn moved from Lotus to Ferrari ahead of the 2014 season
By William Esler
Last Updated: 28/02/14 11:23am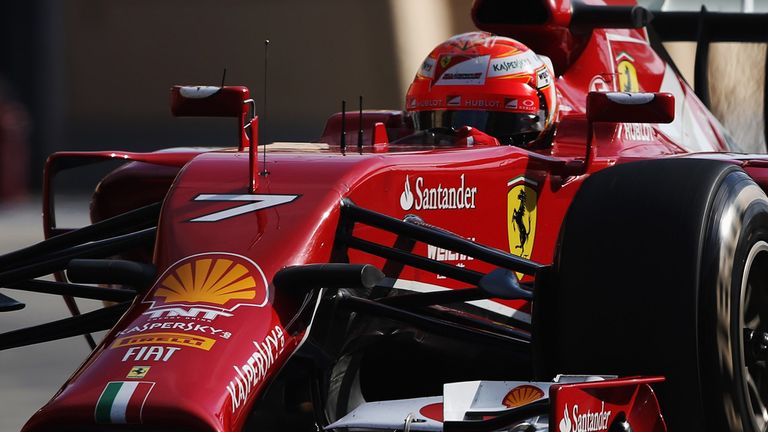 The Finn is known to require plenty of feedback from the steering-wheel - more than some team's power steering systems offer - if he is to perform to his maximum. This was highlighted at the 2012 Monaco GP when Raikkonen completed just one lap before declaring the car completely undriveable due to the lack of feedback from the steering and sitting out the remainder of Practice One whilst the team changed the configuration on the E20.
Ferrari will be well aware of the 34-year-old's preferences having guided him to the 2007 world title during a previous three-year stint with the team, but it appears he is still struggling to find a satisfactory balance with the F14 T.
"Going from team to team, it was a bit difficult first of all to get a good feeling and get a set up, but we are getting there little by little," Raikkonen said. "I am sure we would like to do more laps, but that is how it always is at testing."
However, the Finn says the Scuderia have made progress with the drivability of the car since testing started in Jerez at the end of January.
"I think they have improved it a lot since we started, but there are always places to improve," he added.
"That is what we are looking for, but it is not too bad really I think. It is more about getting what I feel I like and what I feel I need, but it is difficult to know sometimes and following the rules makes it a bit more tricky to find the right things."
Despite his issues though, Raikkonen is currently the fastest of the two Ferrari drivers during pre-season testing, with his 1:36.432 set on Day One of the final test a tenth of a second quicker than the best Fernando Alonso recorded the previous week.
However, that time is some 3.2 seconds slower than the benchmark pace set by Mercedes' Nico Rosberg.
The third and final pre-season test starts on Thursday morning in Bahrain. The Sky Sports F1 Online team will be providing live commentary from dawn until dusk on all four days, with live updates from trackside also on Sky Sports News.