Jack Harvey loving life in the USA after abandoning his Formula 1 dream
No regrets after pursuing a new career in the Indy Lights series
By William Esler
Last Updated: 16/01/15 5:09pm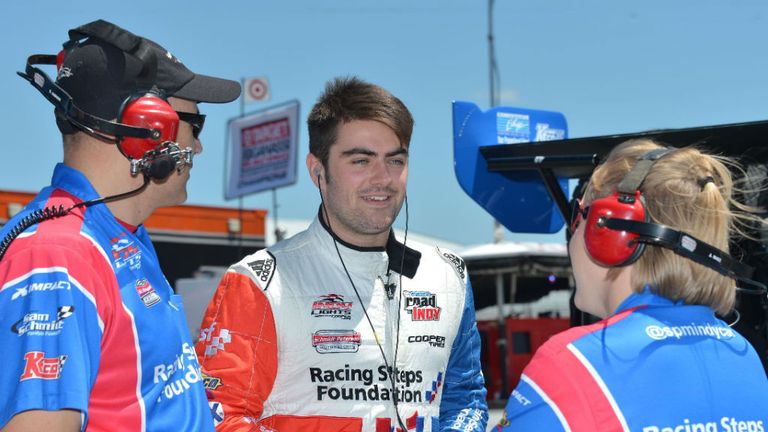 Jack Harvey says he loving life in America after abandoning his F1 dream to pursue a career in IndyCar after finding his path in Europe blocked by financial obstacles.
Harvey was crowned British F3 champion in 2012 – a series which at the time was one of the top F3 championships in the world – beating a field which included Carlos Sainz and Alex Lynn.
A year of GP3 followed where he picked up two victories for ART, before making the switch to the United States of America in 2014 after the path to F1 became less certain.
"I really enjoyed it," Harvey told Sky Sports Online of his first year in Indy Lights where he finished level on points with champion Gabby Chaves.
"There was a lot of new experiences for me, oval racing probably being the most obvious difference – it is so hard and I think the thing I most struggled with is that you are going flat out in some corners and some circuits for the whole lap and then you try to go faster and you are already flat out. It is a weird concept to try and get your head around, but the team were pretty good and by the end of the year we managed to get a couple of podiums on the ovals.
"We pretty much dominated the second half of the season, winning four of the last five races, so I think the first year was quite a success. I was pretty happy and in terms of just being out there enjoying my racing - it was the most fun I have had since I was in go-karts. So I just had a great year."
Harvey admits financial pressures forced him to change his career path, but is adamant that the move has brought many positives.
"I think people have spoken enough about the difficulties in Europe at the moment financially so I don't want to sing that tune too much – it is the reason we went over to the States and so far I have really enjoyed it," he said.
"I just look at the positives and if I carry on and have a good year then hopefully it will promote me into IndyCar which is the goal. But the goal is really to be a professional driver and Formula 1 is obviously the pinnacle of our sport, but if anyone follows IndyCar and watches it they will know what a competitive series it is. It is potentially what A1GP could have been – there are two different engine manufacturers otherwise the cars are all the same.
"So the potential to win with any team is very high which I think is something that you can't say is the case in Formula 1. So I am just really excited about what the future is going to hold which is a bit of a different attitude than what young drivers in Europe have got at the moment. There it is kind of doom and gloom, whereas I am pretty happy."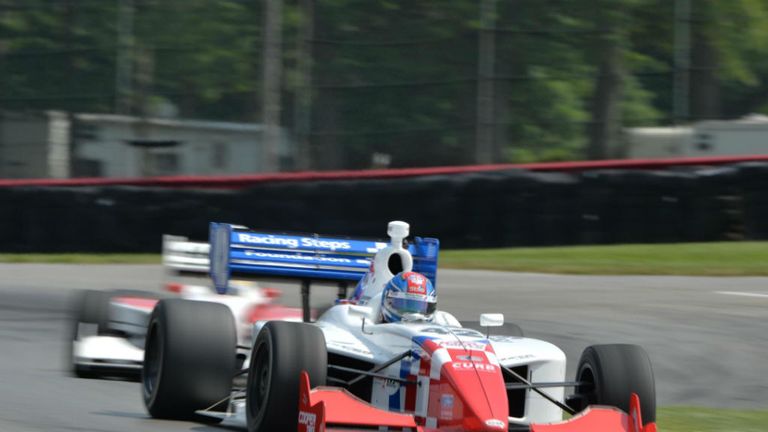 Having seen fellow Briton Jolyon Palmer win the GP2 title, but still fail to graduate to F1, Harvey says his career goal is now a move to IndyCar rather than Formula 1.
"Absolutely and Davide Valsecchi had the same situation as well a couple of years ago," the 21-year-old said.
"The reason I went to America was because even in GP3 we didn't know what the next step was going to be, and GP2 is expensive, so we were going to get stuck anyway. So we went over to the States because it still had some opportunities and IndyCar is a great series to be part of and if I can do the job and get promoted into that then it has all been a big success, because right now there are not too many seats available and the people with the seats are taking big money in Formula 1.
"So trying not to get too downbeat about it all, it is just the situation we are in and I am really enjoying what I am doing. From a selfish point of view as long as I am happy and everything is going well then there is nothing to complain about."
Harvey will remain with the Schmidt Peterson Motorsports team in 2015 as he looks to once again mount an Indy Lights title challenge.
"Jack did an excellent job from the time he arrived here. He was always consistent in testing and had an excellent work ethic both on and off the track," said SPM joint owner Sam Schmidt.
"I think his second year in the series will be key in that he will be returning to circuits he had to learn last year. So he can build on that experience this time around.
"The competition will be tough but I'm sure he can handle that."
The Sky Sports F1 Online team will be providing live commentary of all three winter tests, starting in Jerez on Sunday February 1, with live updates from trackside also on Sky Sports News HQ.