Toro Rosso's Franz Tost brands return of in-season testing a waste of money
Austrian wants cost controls through Sporting Regulations
By James Galloway
Last Updated: 13/05/14 11:15am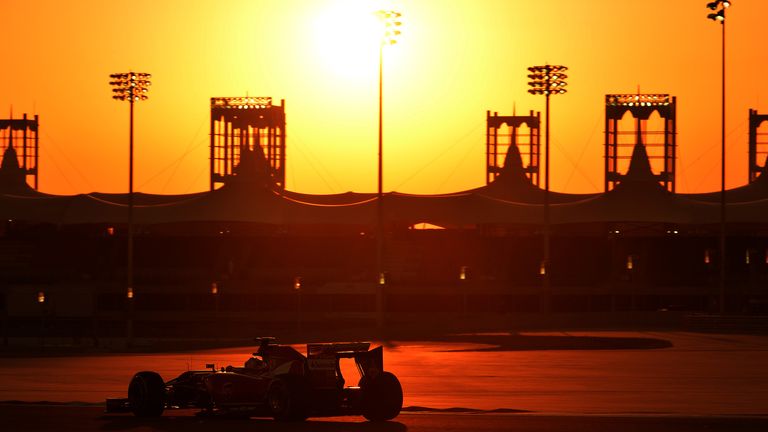 For the first time in six years the Sporting Regulations allow for multiple tests to take place following grand prix weekends, principally so that teams can trial developments for their all-new turbo cars and carry out Pirelli tyre work.
After the first of the four permitted two-day sessions took place in Bahrain last month, teams have stayed on at the Circuit de Catalunya following the Spanish GP to run again, with a number of the grid's star names, including Lewis Hamilton, Nico Rosberg and Sebastian Vettel, scheduled to run.
Tost, however, has argued that the costs involved in staging the tests outweigh the benefits.
"The Strategy Group at the end, one month ago, refused the cost cap for various reasons and as the cost cap will not be any more in place, as the top teams from the beginning onwards said that it is difficult to police it and if something cannot be controlled it doesn't make sense to bring it in," the Austrian said.
"I think we should find now a way with the Technical Regulations and the Sporting Regulations to cut the costs. If I look for example, we have a test here in Barcelona and in my eyes it's a totally useless spend of money, because what do we bring in?
"We bring a car, an extra car, we bring in extra people. We are running here for two days and each kilometre in Formula 1 costs you three or four hundred euros or even more and if you calculate all this at the end we have spent a lot of money.
"That means we have to sit together, we have to find ways, with real examples, how to come down with the costs. This is for me not to do tests during the season, to limit upgrades, all this kind of stuff, which at the end will help us to come down with the dramatic costs which we have at the current time."
Tost's counterpart at Marussia John Booth, however, disagreed with the Austrian's assessment of how costs in F1 could be best brought under control.
"I would question the idea that we can control costs substantially by technical and sporting regulations," the Englishman countered.
"History shows the banning of testing and even of wind tunnel and we're spending more on Formula 1 than ever before. So I question whether it is possible to control costs with technical or sporting regulations."
Barcelona in-season test - driver line-ups
Red Bull - Tuesday: Sebastien Buemi; Wednesday: Sebastian Vettel.
Mercedes - Tuesday: Lewis Hamilton; Wednesday: Nico Rosberg.
Ferrari - Tuesday and Wednesday: Kimi Raikkonen.
Lotus - Tuesday: Charles Pic; Wednesday: Pastor Maldonado.
McLaren - Tuesday: Jenson Button; Wednesday: Stoffel Vandoorne.
Force India - Tuesday: Nico Hulkenberg; Wednesday: Daniel Juncadella.
Sauber - Tuesday: Giedo van der Garde; Wednesday: Esteban Gutierrez.
Toro Rosso - Tuesday: Jean-Eric Vergne; Wednesday: TBA.
Williams - Tuesday: Felipe Massa; Wednesday: Susie Wolff.
Marussia - Tuesday: Max Chilton; Wednesday: Jules Bianchi.
Caterham - Tuesday: Kamui Kobayashi; Wednesday: Robin Frijns.