Lewis Hamilton confident of successful Italian GP despite apparent Friday struggle
Could the Mercedes driver spring another qualy surprise on Saturday?
By Pete Gill
Last Updated: 06/09/13 4:12pm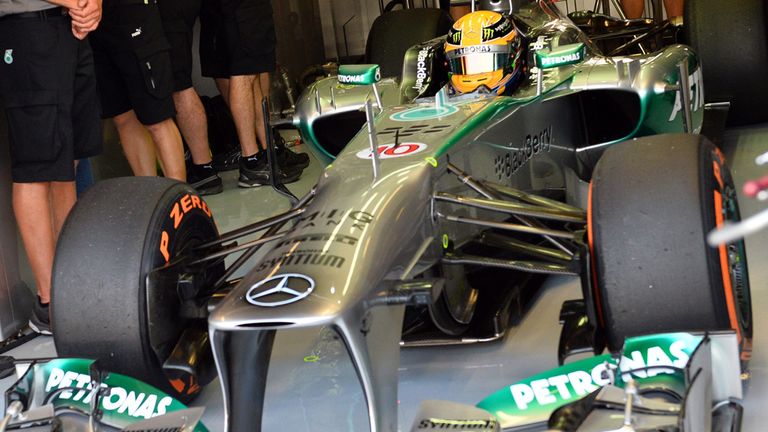 Having led the way in the morning's practice session, Hamilton appeared to struggle for pace and balance in the afternoon running with the 2008 World Champion repeatedly out-braking himself into the Ascari chicane. Hamilton ultimately finished the session almost nine-tenths behind pacesetter Vettel.
Yet, as we've seen before this season, not least in the last three grands prix when Hamilton has followed up a difficult Friday by claiming pole position, appearances can be deceptive and the Mercedes driver struck a surprisingly upbeat tone on Friday night when he addressed reporters.
"The car felt good," Hamilton told Sky Sports News.
"The Red Bull looks quick, but generally our car felt good so I'll have to sit and try to understand where we can go quicker because generally I felt I was right on the limit everywhere and the car felt well balanced. So whether we have too much wing, we will have to wait and see."
Hamilton later tweeted to his followers: "Car feels good here today at Monza. Bit of work to do tonight but we are feeling confident and competitive."
The 28-year-old is third in the Drivers' Championship, 58 points behind Vettel.