Niki Lauda says Ross Brawn is only '50-50' to remain with Mercedes in 2014
Englishman issued 'back me or sack me' statement on Sky F1 in Japan
By William Esler
Last Updated: 15/10/13 12:23pm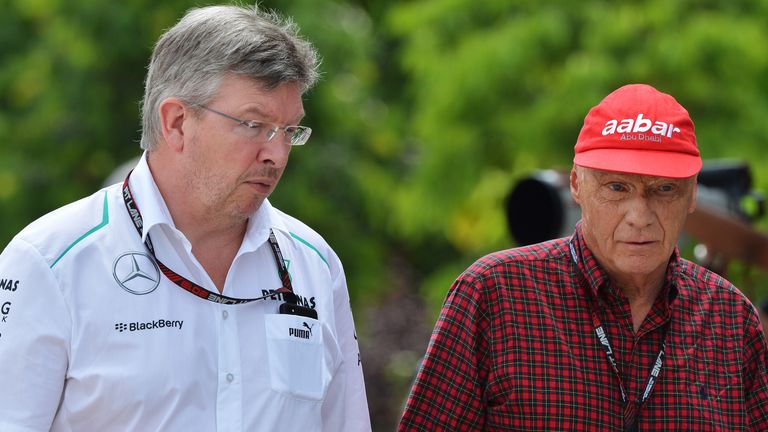 Underlying tensions at Mercedes seemed to reach a head at the Japanese GP when Brawn broke his counsel with an effective 'back me or sack me' statement on Sky Sports F1. "I think we need a very clear definition of who is in charge and obviously I need the motivation to carry on," he told Simon Lazenby.
"I think the situation we have now is very different is probably a bit different to 12 months ago when some of these decisions were made so to some degree it is just unravelling what's gone on and finding a satisfactory solution."
Although Brawn denied at the Japanese GP that he was in talks with either former employers Honda or McLaren over a potential switch to oversee the former's return to F1 from 2015, speculation over the 58-year-old's future has been a running theme all season once Mercedes' move for Lowe was revealed in pre-season.
However, Mercedes non-executive Chairman Lauda says the team have resolved any issues they had earlier in the season and that it is now down to Brawn to decide if he want to stay or not.
"It's down to him now, I'd say it's 50-50," Lauda told the Daily Mirror.
"We have had some small problems in the team in the past but everything is sorted now.
"It's all agreed between him and Paddy and everyone else. He's No.1. I have tried to persuade him to stay. I want him to stay. We will talk again at the end of the season."