Luca di Montezemolo says Ferrari must start 2013 with a race-winning car
Ferrari boss also wants changes to structure and working practices
By James Galloway
Last Updated: 30/11/12 12:44pm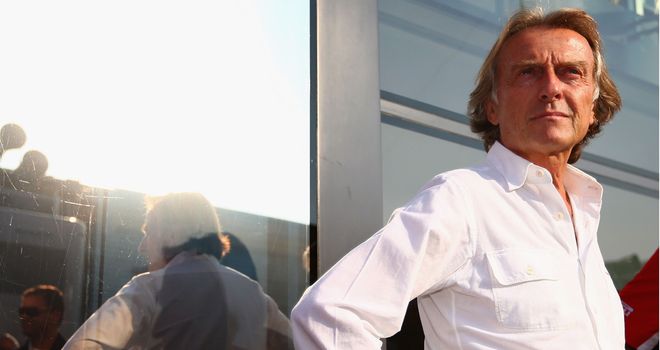 Although Fernando Alonso took his challenge for the Drivers' Championship down to the wire and Ferrari beat McLaren to finish runners-up to Red Bull in the Constructors' standings - their highest finish since their last title win in 2008 - it was generally agreed that the F2012 was only the third fastest car at best over the balance of the season
Ferrari's lack of pace was particularly pronounced in the early rounds of the campaign, when they started in excess of a second off the pace of the McLarens, and Montezemolo insists that cannot afford to happen again in 2013 with the team's President calling on a change to working practices at the team to create a more competitive car.
"I want us to start with a car that is immediately capable of fighting for the win and it has to be our first task," the Italian said during an end-of-season address to Ferrari's workforce.
"In order to achieve that, each one of us must improve in our own roles by at least a millimeter.
"We must revamp our organization and our working methods to try and be at the same level as the best, right from the first race, which for too many years now we have failed to do."
Looking back on 2012, Montezemolo told the Maranello workforce that they should all be "proud of what you have done" given he acknowledges both Red Bull and McLaren produced superior cars.
"Therefore having managed to get ahead of at least one of them in the Constructors' and keeping Fernando in the fight right to the end, was very significant and I wish to thank you for that," the President added.
"We managed it mainly because of our incredible reliability, the work from the pit wall and during the pit stops and in the way we reacted after a very difficult start."