Red Bull driver Mark Webber will start the Chinese Grand Prix from the pitlane
Changes made to Aussie's car ahead of race
By Mike Wise in Shanghai
Last Updated: 14/04/13 10:43am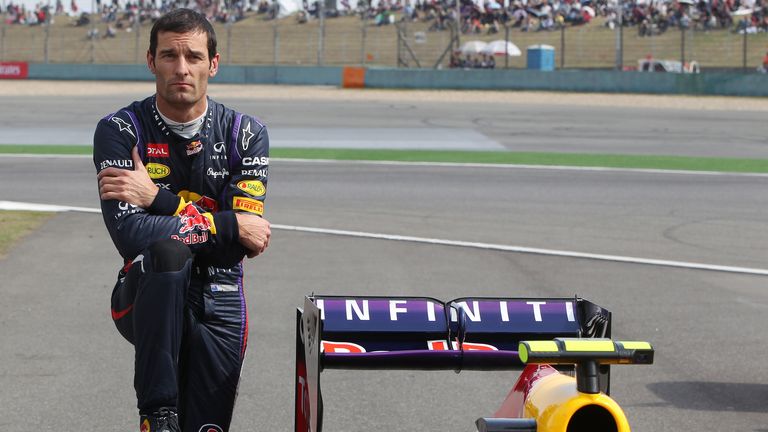 The World Champions broke Parc Ferme regulations to change the gearbox on the Australian's RB9 and have also changed its suspension set-up, rear wing assembly and fuel pump.
In making the changes, Red Bull are clearly hoping to give Webber the best possible chance of making headway during the race's 56 laps.
He ran out of fuel during Saturday's second qualifying session - Webber forced to park up after a rig failed to deliver the required amount.
Initially lining up 14th, Webber was then sent to the back of the grid after the FIA determined that his car would have failed to provide a mandatory one-litre fuel sample.
Speaking after qualifying, Webber was pessimistic when asked whether he could repeat his performance in the 2011 Chinese GP, where he finished third after starting 18th on the grid.
"It'll be more difficult just because with that scenario there were more people with less tyres in the race. I probably had a bit more of a tyre advantage," he said.
"This year, they've probably saved more tyres for the race."
Webber, who said in the wake of the controversial Malaysian Grand Prix that drivers were having to race within eight-tenths of their potential in order to manage tyres, also hit out at the current situation once more.
Having all set times on Pirelli's fragile soft compound tyre, the leading runners are expected to pit during the early laps.
"It'll look good in the first five or six laps having everyone fighting but it's a little bit WWF at the moment," Webber added.
"If you race people, then you're in trouble. So just don't race; put the tyre on and don't race anyone. Just try and get home."