Jenson Button predicts early struggles for Sergio Perez at McLaren next year
But Jenson prepared for any 'early surprises' against new team-mate
Last Updated: 20/11/12 3:56pm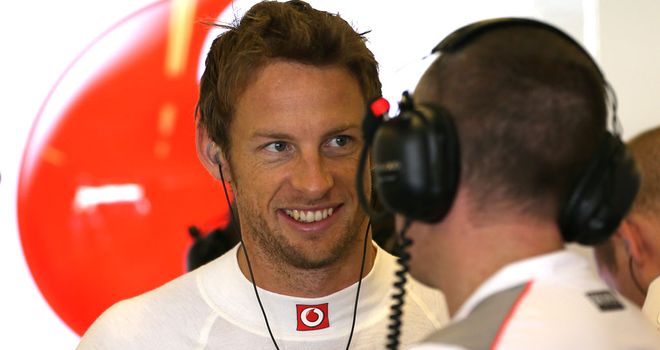 Perez makes the move from Sauber to the Woking-based team as a replacement for Lewis Hamilton, who is leaving for a new challenge with Mercedes.
He has struggled badly since the move was announced, with a series of crashes, and he has only picked up one point in the last six races.
The Mexican remains confident he about his chances next season but Button says it is not going to be easy for him, considering the size of the boots he is being asked to fill.
"It's going to be a tricky seat for Checo to fill," Button said. "Lewis is a guy who has won the world championship and had so many wins and races with this team.
"It is a massive ask but what else can you do? You need to have someone in the car and he is quick.
"I've heard he's intelligent too. I don't know if he will be up to it straight away. He is going to be spending a lot of time in the United Kingdom at the factory.
"We will see what happens. I have a feeling he will be competitive but of course he doesn't have the experience. I don't think he will be fighting at the front at the start of next season but we might be surprised at the first race."