Bernie Ecclestone: Constructors' Championship prize money now limited to top ten
Could there be a fight for survival at the back of the grid?
By Pete Gill
Last Updated: 30/04/13 9:44am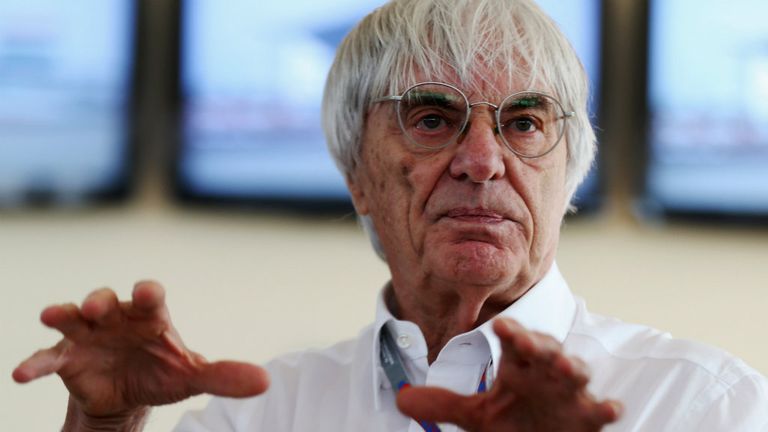 Although F1's pot of prize money is traditionally split between the top ten outfits, for the last three years any team finishing outside of the elite would also receive $10m after former FIA President Max Mosley championed the introduction of three new participants - Caterham, Marussia and the now-defunct HRT - to fill the void created when Toyota, BMW and Honda left F1.
The F1 ringmaster has never made any secret of his wish to limit the size of the field to ten teams and his announcement, made in an article in The Daily Telegraph, that the sport's prize money will only be shared from now on between the top ten is bound to ratchet up the intensity of the battle at the back of the grid between Caterham and Marussia to critical dimensions.
After being pipped to tenth in 2012 by Caterham at the final race in Brazil, Marussia were reputed to have missed out around $10m in prize money - a sum which was estimated to amount to a third of their overall budget - and they are the only team yet to sign a commercial deal for 2013 with Ecclestone.
"They don't have a commercial agreement because they are not in the top ten," Ecclestone told the newspaper. "We pay the top ten, that's what we do. For three years we did something different because we had an agreement with Max but from now on we will pay the top ten and that is it."
Ecclestone has previously not been shy in advocating limiting the field to ten teams rather than the twelve of yesteryear.
"I'd rather have ten," Ecclestone said in December. "I never wanted 12.
"It's just that ten is easier to handle, for the promoters, for transport. We'd rather have ten - so long as we don't lose Ferrari."