It's a big year for...Daniel Ricciardo
The Australian has the chance of a lifetime as he joins the World Champions in 2014, but with it comes a mountain of pressure...
By William Esler
Last Updated: 08/03/14 12:47pm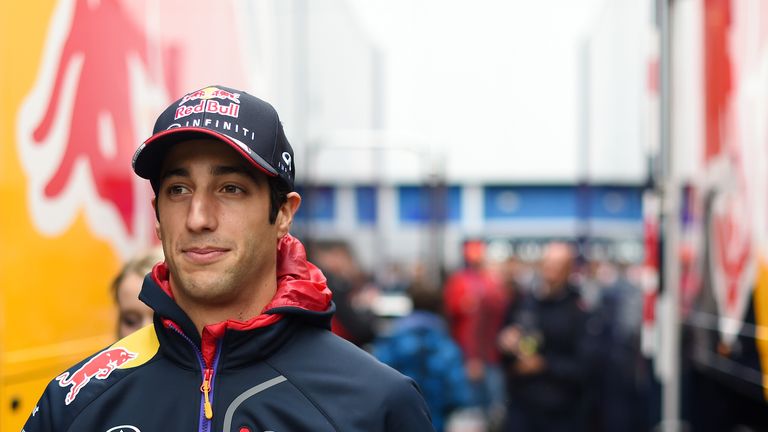 A drive with a team that have dominated F1 for the previous four seasons - and arguably had the quickest car in 2009 after Brawn's development plateaued - is the stuff every aspiring single-seater racer dreams of. Yet with that responsibility and promotion comes intense pressure and sustained scrutiny, not to mention a team-mate who is no slouch either! To paraphrase the departing Webber's Twitter account - Ricciardo is going to need some Aussie Grit.
It's been clear for some time that the Australian is highly rated by Helmut Marko and the team's other talent scouts. Red Bull's Young Driver scheme, from which Vettel also graduated, first funded Ricciardo's half-season with HRT in 2011 and the team also held open a vacancy for Daniel at Toro Rosso. Quite the endorsement given that Red Bull's Young Driver Programme is not exactly renowned for sentiment - just ask Jaime Alguersuari, Sebastien Buemi, Antonio Felix da Costa or Lewis Williamson.
Yet the question remains - is he the man Red Bull really wanted in the seat for 2014? It would have been easy to confirm Ricciardo was stepping up from the junior team when Webber announced his retirement before Silverstone, yet Red Bull's first response was to sound out Kimi Raikkonen rather than publicly back their junior driver.
Indeed less than a week before Ricciardo was confirmed, team boss Christian Horner was still refusing to rule the Finn out and it has been widely reported that the English contingent in Red Bull's hierarchy wanted Raikkonen, whilst the Austrian camp wanted a graduate their Young Driver Programme.
Thus, if there are any lingering doubts within the management, it will be one more obstacle for Ricciardo to overcome - and a significant one at that - as he settles into his new surroundings in Milton Keynes and one that will require great mental strength given the plethora of drivers who would leap into the seat in a heartbeat.
As if that wasn't a big enough challenge, arguably a bigger physiological obstacle will come in the form of team-mate Vettel. Just how do you deal with a man that has crushed all-comers in recent years? Webber was regarded as one of the toughest competitors in the paddock, yet he looked physically drained by the time of his retirement after five years alongside the German. Famed for his seemingly-permanent smile, will Ricciardo be able to maintain his seemingly positive demeanour against the relentlessness of Vettel week in, week out?
On past form, you would have to say that yes he can. Beneath the smiling exterior lies a driver who moved to the other side of the world to pursue his dream whilst still a teenager, a driver who upped his performances for Toro Rosso when the spotlight was placed on him from the British GP onwards and a driver who did not let his head drop after beaching the RB9 in the gravel after just seven laps at a Young Driver Test in July which effectively formed his audition for a 2014 race seat.
The latter two points are instructive. His mid-season performances at Toro Rosso prove he will rise to the challenge when placed in the spotlight - an attribute that will be critical in 2014. The second example shows great mental strength as it would have been very easy for Ricciardo to let his head drop and feel that he had blown his big opportunity. Instead he dusted himself off and went out and completed another 52 laps at a pace which, fuel corrected, Red Bull said put him on a par with Vettel, before taking full responsibility for the earlier off when facing the media admitting it was "just my mistake, I was probably pushing a bit too hard."
If he can harness that race pace, stay mentally strong and continue to impress over a single-lap - he beat Jean-Eric Vergne 15-4 in qualifying in 2013 - this could be the season that propels Ricciardo into the elite.
We'll soon see.
@WilliamEslerF1