Christian Horner insists 'logical choice' Daniel Ricciardo was appointed on merit
Toro Rosso driver confirmed to partner Sebastian Vettel in 2014
By Pete Gill
Last Updated: 03/09/13 3:00pm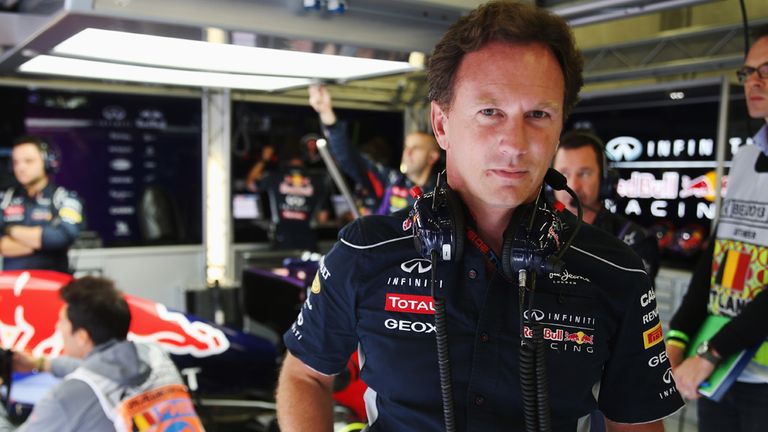 After months of speculation, the World Champions caught the F1 press pack - many of whom were alongside Horner at the premier of the Ron Howard film Rush in central London at the time of the announcement - largely unawares late on Monday night with the timing of the long-awaited confirmation that Ricciardo is be promoted from the junior team Toro Rosso into the ranks of the elite next year.
The news has, somewhat inevitably, been greeted with dismay in some quarters by fans hoping that Kimi Raikkonen would join Red Bull to form a mouthwatering pairing alongside Vettel, but Horner insists they won't be disappointed.
"He really deserves this graduation on merit, he's a talented youngster, he's got a great attitude and is very committed," Horner declared in a pre-recorded Red Bull video release. "In the end it was a logical choice for us.
"We know Daniel is very quick and Sebastian is the best in the business at the moment, but I think people will be surprised at how quick Daniel is. It's going to be very surprising to see what he is capable of next year."
In addition to Raikkonen, Fernando Alonso emerged as an unexpected candidate to replace Webber amidst rumours that Horner was told by the Spaniard's manager over the weekend of the Hungarian GP that the two-time World Champion could be available.
Whilst doing nothing to dispel those suggestions, Horner insists Red Bull are convinced they have appointed the right man for the job.
"We've been inundated with drivers requesting to join the team. It's been interesting to look at what drivers were available and the options we had but I think it's been more disruptive than others than it has been for us because we've been in the fortunate position of being able to pick and choose," added the Red Bull boss.
"There were some options that we hadn't considered previously, but we came to the conclusion collectively that Daniel is the right man for both the medium- and long-term. He's a very exciting prospect for the future.
"What gave Daniel the edge over the other candidates is his potential. He has all the attributes that are required."
Horner has also categorically insisted that Ricciardo will be given equal opportunity at Red Bull next season.
"The reality is that both drivers will get identical opportunity and equipment," he confirmed.