The next generation - mid-season review
How the latest crop of British F1 hopefuls are getting on in 2014
By William Esler
Last Updated: 21/08/14 11:08am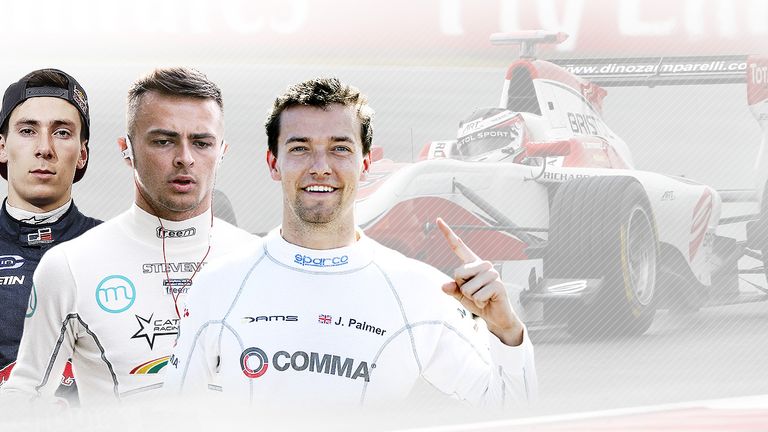 How the latest crop of British F1 hopefuls are getting on in their GP2, GP3 and Formula Renault 3.5 campaigns in 2014.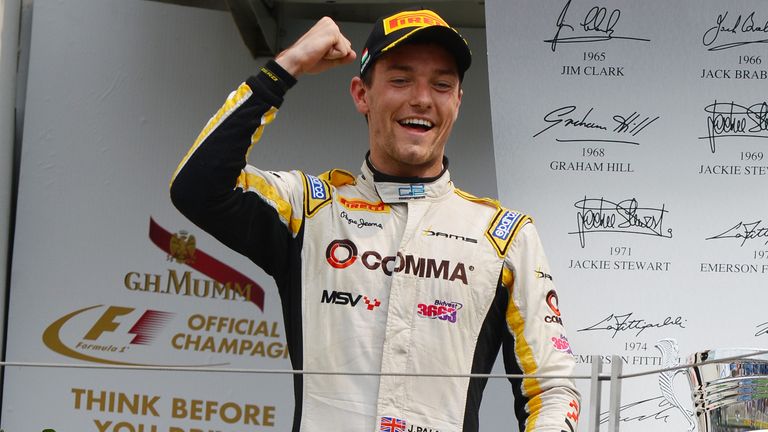 Jolyon Palmer
Age: 23
Born: 20th January 1991
Current Championship - GP2
Team: DAMS
Current Position - 1st
2014 Wins - Two (Bahrain and Monaco)

Jolyon says: "I hoped to be fighting for the title at the start of the year but to do what we've done so far has been above my expectations.
"I'm really enjoying working with DAMS and feel confident in my push for the title.
"My qualifying has been my strongest point with three poles and six front-row starts out of seven. I just need to keep going for the second part of the Championship now!"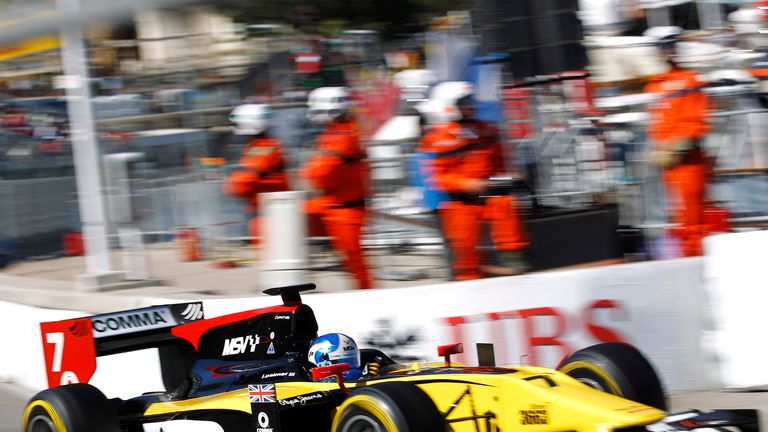 Will Stevens
Age: 23
Born: 28th June 1991
Current Championship - Formula Renault 3.5
Team: P1 by Strakka Racing
Current Position - 6th
2014 Wins - One (Monza)

Will says: "2014 for me has been about completing my preparation to challenge for a seat on the F1 grid in 2015. As part of my participation in the Caterham Academy, I've driven something like 10,000km in their simulator; helping them with the 2014 car, providing race weekend support at the factory as well as some developmental work. In addition, I completed 95 laps in the current car at the recent Silverstone test, primarily focussed on long runs, which was sufficient for me to qualify for my FIA Superlicence.
"With regard to my 2014 race programme, I'm competing in World Series by Renault with Strakka Racing. I've taken a race win at Monza and podiums at Motorland and Spa although we've been unable to find the right balance with the car throughout the season to reach our full potential. We are working to resolve those issues during the summer break and hopefully I can have a strong finish to the season. I finished fourth in the same Championship in 2013 behind Magnussen, Vandoorne and Da Costa and my aim is to better that this year. Either way, I feel ready for an F1 opportunity in 2015 and we are working on some options to enable me to achieve that."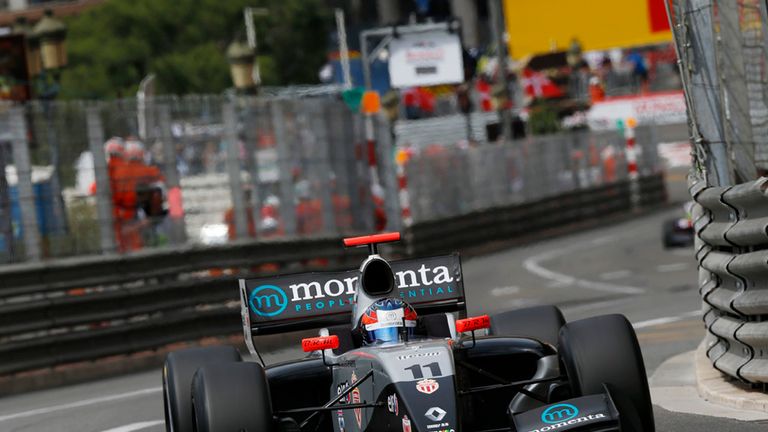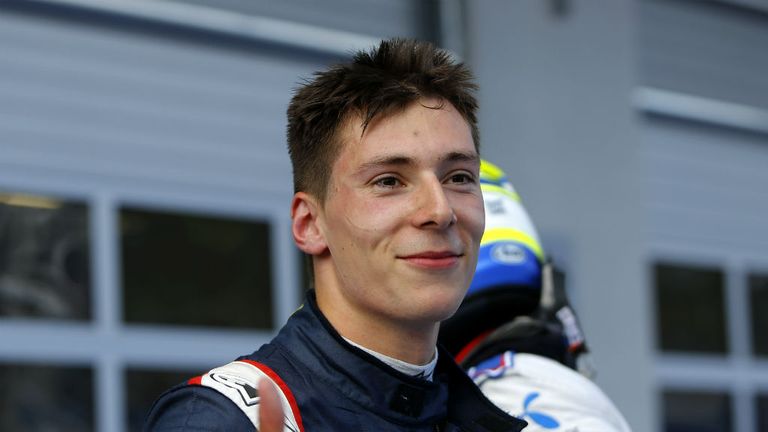 Alex Lynn
Age: 20
Born: 17th September 1993
Current Championship - GP3
Team: Carlin
Current Position - 1st
2014 Wins - Two (Spain and Austria)
Alex says: "It's been a great season so far, I'm leading the championship so I can't really complain. There hasn't really been one stand-out moment so far but overall I think we've done a great job and we intend to carry on the same momentum throughout the rest of the season. 
"There's always some extra performance you want to find, however it's a case of ticking off the weekends and getting those consistent points finishes. I think the championship is very competitive and it's been a solid year, it's also a great stepping stone in a driver's career. 
"We have four weekends left, there isn't one in particular I'm looking forward more so than the others we just aim to still be at the top come the end of the season."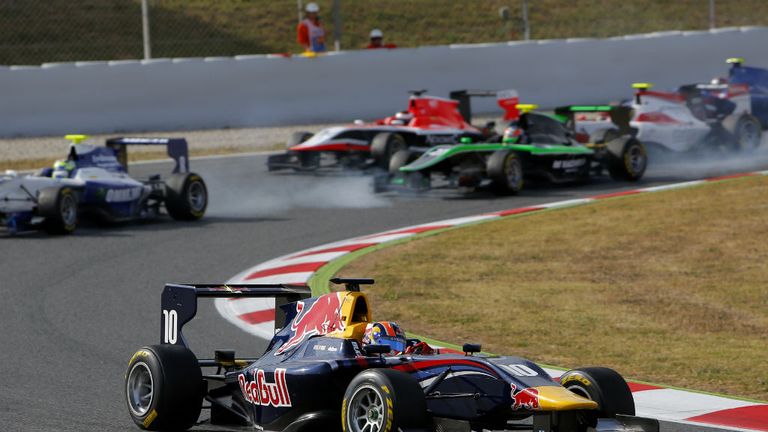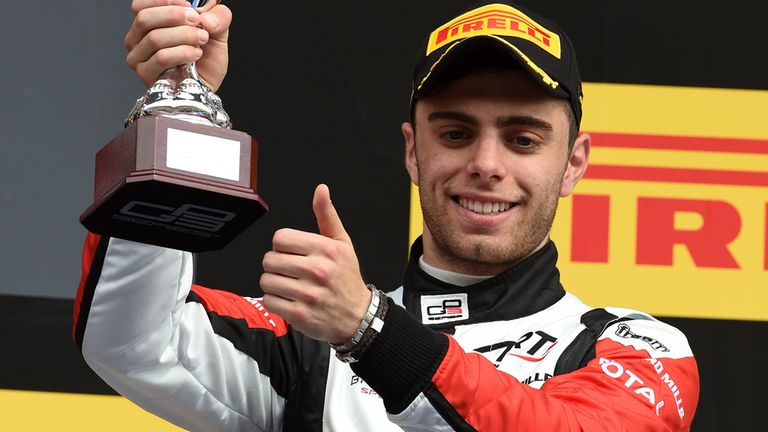 Dino Zamparelli
Age: 21
Born: 5th October 1992
Current Championship - GP3
Team: ART Grand Prix
Current Position - 7th
2014 Best Result - Second (Germany and Hungary)
Dino says: "The first part of the season for me has been solid but unspectacular. I've picked up three reverse grid podiums, and a decent chunk of points with it. There have been a lot of promising moments, especially in the last few rounds.
"I feel at times we have showed a lot more pace than I've been rewarded with in qualifying. However, my team ART and Bristol Sport have been working incredibly hard and we have been progressing every weekend. I feel we are currently at a stage where we are really fast and have the ability to start scoring big wins and podiums in Race One of the GP3 weekends.
"We won't stop working and we are confident we can put all the pieces together for the second half of the year, and start scoring some nice wins!"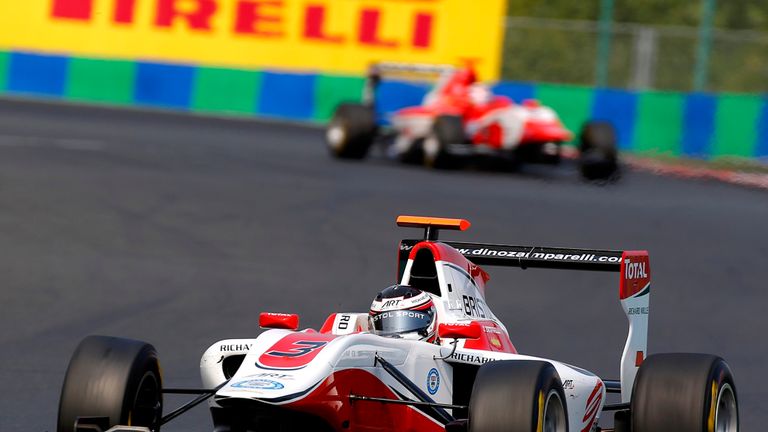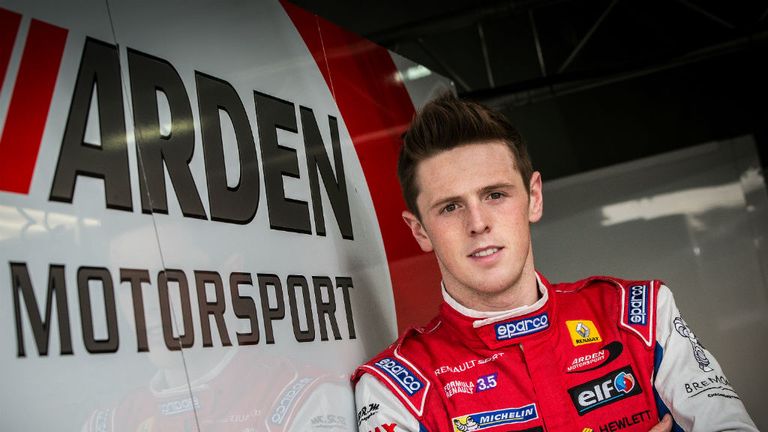 Will Buller
Age: 21
Born: 17th September 1992
Current Championship - Formula Renault 3.5
Team: Arden International
Current Position - 18th
2014 Best Result - Fourth (Monza)
Will says: "After a few tricky pre-season tests, I had a good start to the race season with a strong first weekend in Monza, being in the top five throughout the weekend.
"Since then it's been difficult, we haven't got the results we are after despite some top tens in Moscow and at the Nurburgring.
"We are now working hard to turn this around during the summer break and we aim have a strong end to the season."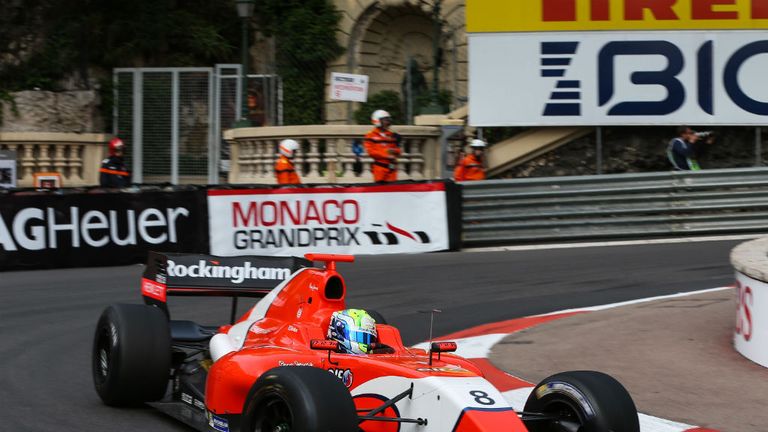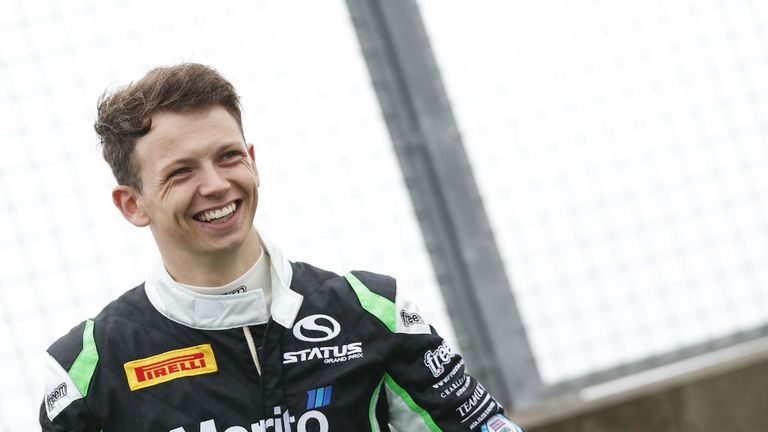 Nick Yelloly
Age:  23
Born: 3rd December 1990
Current Championship: GP3
Team: Status Grand Prix
Current Position: 6th
2014 Best Result - Second (Great Britain and Hungary)
Nick says: "This year I had one aim going into the championship, and that was to win it. I was very fortunate to be able to get a deal to race at all because of money not being readily available. So I have to thank my family, sponsors, management at MB Partners and also Status Grand Prix for sorting the deal out.
"We had a great start to pre-season testing, topping two out of the six days of testing and being very competitive in the other days too. When the racing started in Barcelona for Round One, we suffered some misfortune in qualifying and the races, and did not secure a great points haul. I did, however, put together an unmatched run of a 100% record of points scores across the first nine races and in July at Silverstone, Hockenheim and Hungaroring we have always been in the top three on pace. We have brought the points gap down to the leader, and are only 11 points off third place.
"For the rest of the season our aim is to get as many wins as possible. With four double-header race weekends left we still have a long way to go in the championship, and there are a lot of points to be scored. The remaining tracks we visit I was very competitive at in GP3 last year, so I am confident.
"Looking towards next year, I'd love to be able to race in a higher-level single-seater championship. I finished fifth overall in World Series Formula Renault 3.5 in 2012, and a return to this would be good, and it would also be great to move up to the GP2 Series. So the remainder of the season will also be busy trying to raise funds to maintain my career progression."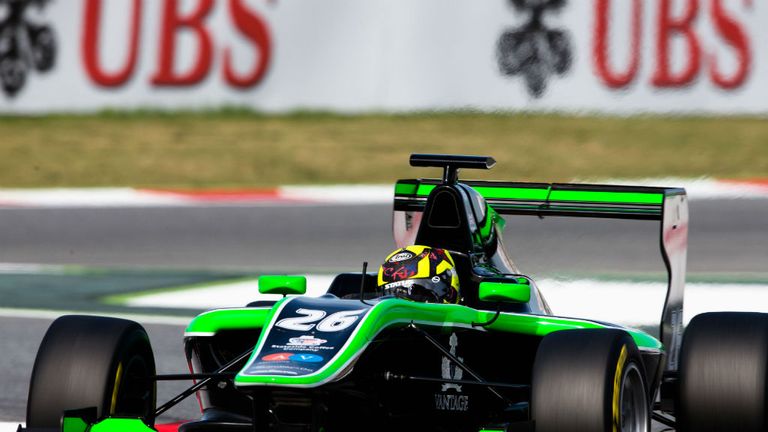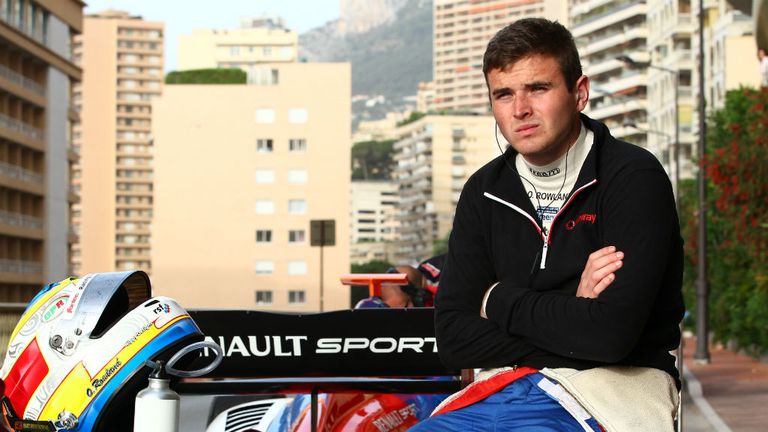 Oliver Rowland
Age: 21
Born: 10th August 1992
Current Championship - Formula Renault 3.5
Team: Fortec Motorsport
Current Position - 4th
2014 Wins - One (Motorland Aragon)
Oliver says: "Taking pre-season testing into account along with the first 11 races I'd say we have shown we're genuine title challengers. Being a rookie at this level is tough but with my natural speed and Fortec's expertise we make a strong pairing which will hopefully pay good dividends as the season progresses.
"Clearly the first round at Monza was a bit of a disaster points-wise which handed an immediate advantage to Sainz but we bounced back strongly at Aragon with a maiden pole and a win.
"Monaco was OK but nothing to shout about then, unfortunately, we hit trouble at Spa, Moscow and the Nurburgring where a couple of unfortunate clashes plus fuel feed and electronic glitches have enabled Sainz to open up a sizeable lead at the top of the table.
"The setbacks have also let Gasly and Merhi in on the title chase. But, as I say, we're a strong team and I'm confident - as long as we don't run into any more misfortune - that we can turn things around after the summer break. We've shown we've got the pace, so it's down to me and Lady Luck to turn that into a sustained run of strong points-paying finishes between now and the end of the season."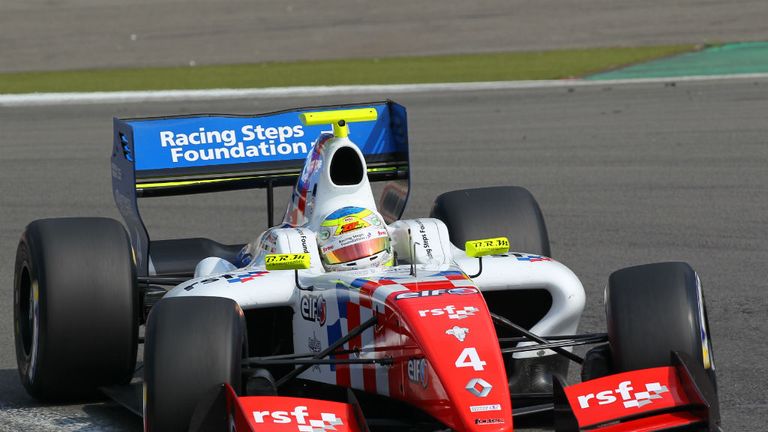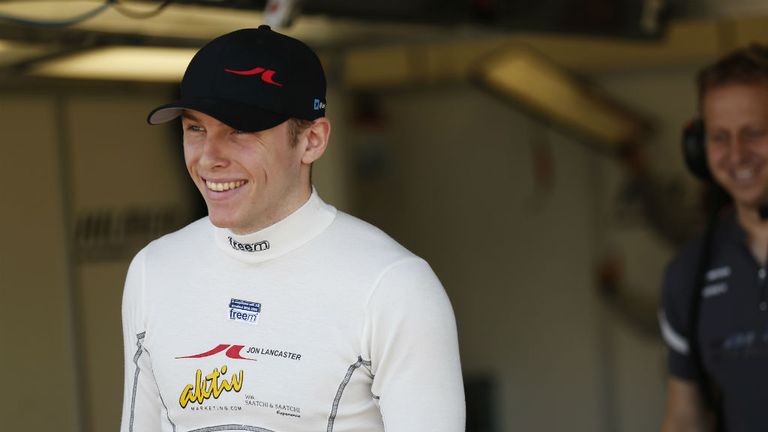 Jon Lancaster
Age: 25
Born: 10th December 1988
Current Championship - GP2 (part season)
Team: Hilmer Motorsport
Current Position - 22nd
2014 Best Result - Fifth (Germany)
Jon says: "2014 started out brilliantly being quickest on two of the six days of GP2 pre-season testing in Abu Dhabi and Bahrain. We hoped to have secured a full-time race seat but sadly only the first race in Bahrain was achievable. Having missed the following three rounds of GP2 in Spain, Monaco and Austria I received a call from my 2013 team Hilmer Motorsport who needed an experienced driver to help get them back on track with the car I won twice in last year.
"Starting off at Silverstone sadly the car was very far away from it needed to be and it was clear we had some work to do. We improved the car over the weekend but still far away from being a top five car. Going into Germany we had made some huge changes to help with our issues and it all seemed to be in the right direction until we discovered what had been causing the majority of the issues.
"Once we corrected that the car was almost back and with some of my usual quick wet-weather driving I came from P23 to P5 in a mix conditioned race and finally scored some good points for the team. Our last race was in Budapest and I had a difficult qualifying due to a mistake on my lap which cost me a top-eight position. As we know in Budapest it's hard to make places up and with two Safety Cars at the wrong times it really stopped our progress. However, we were pleased to be very competitive on pace and my team-mate Daniel Abt should have been on the podium but was fifth. Looking onwards to the rest of the season I really hope to continue with the team and take some wins as we did in 2013. Spa cannot come quickly enough, the car is now competitive in both qualifying and race pace and I intend to take full advantage of our hard work.
"I was also lucky enough to race at Le Mans 24 Hours this year in LMP2 with Race Performance where we were leading for a long time but sadly a team-mate received a 35 seconds stop/go penalty and we had a lot of breakdowns in the last three hours, but we managed to salvage a seventh place finish."
Jann Mardenborough
Age: 22
Born: 9th November 1991
Current Championship - GP3
Team: Arden International
Current Position - 9th
2014 Wins - One (Germany)
Jann says: "The season started off not where I wanted to be and not where the team wanted to be either in testing and the first couple of races. Midway through the season we started to improve the car as a team with all the drivers and the last two rounds have been really good, including getting my first win in international single-seaters at Hockenheim.
"The turning point really came after Silverstone which was a harsh lesson really – it was a night and day difference between Silverstone and Hockenheim and what we worked on at the factory and at Red Bull really showed at Hockenheim. We turned a new leaf with the car in the race situation and that carried onto Budapest as well.
"So it was really nice to start the summer break on a high, all three drivers in the team got a podium in Budapest which was great and we feel really strong. The team have moved up to fourth in the championship, I've moved up to ninth and I am hoping to get more podiums and victories in the future."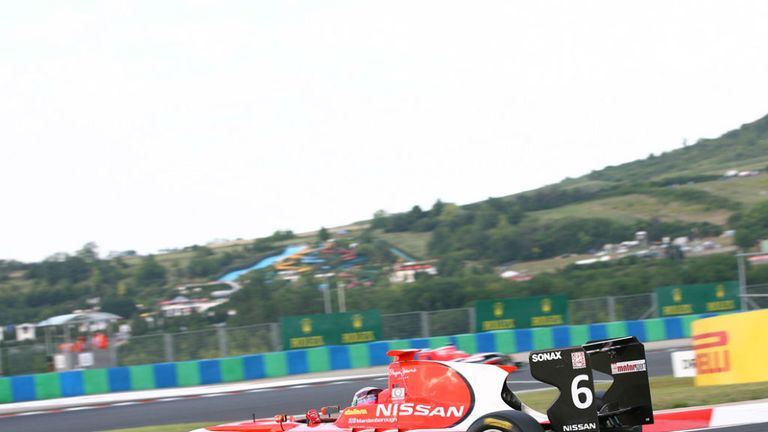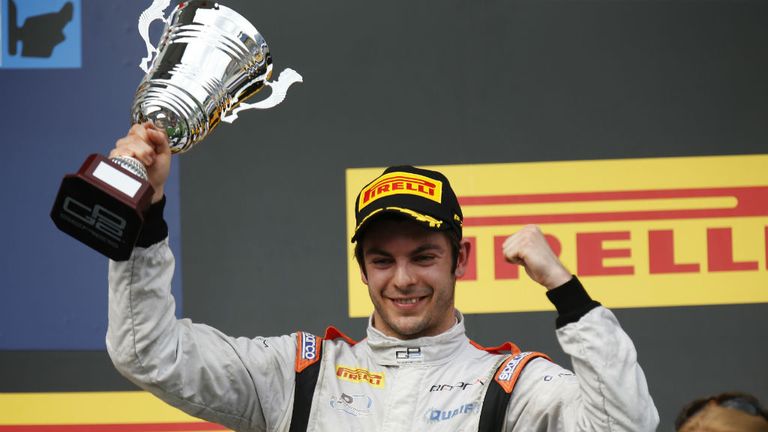 Adrian Quaife-Hobbs
Age: 23
Born: 3rd February 1991
Current Championship - GP2
Team: Rapax
Current Position - 11th
2014 Best Result - Second (Hungary)
Adrian says: "After winning the 2012 AutoGP Championship, we moved into GP2 last year. My rookie season went extremely well, with a podium at the prestigious Monaca circuit, followed by a second place at Spa and a win at Monza – all iconic race tracks of various disciplines.
"My second year has not gone to plan, as although I am always as fast in the races as the front runners, my qualifying car lets me down and I have to fight from the back each time, although, it has taught me how to overtake which has given me much experience for the future.
"I am well prepared for the next step of my racing career, after testing in F1 with Marussia. Having been out on three occasions and setting some very good times, I am sufficiently aware of what is expected of an F1 driver.  Given the opportunity I know I can deliver."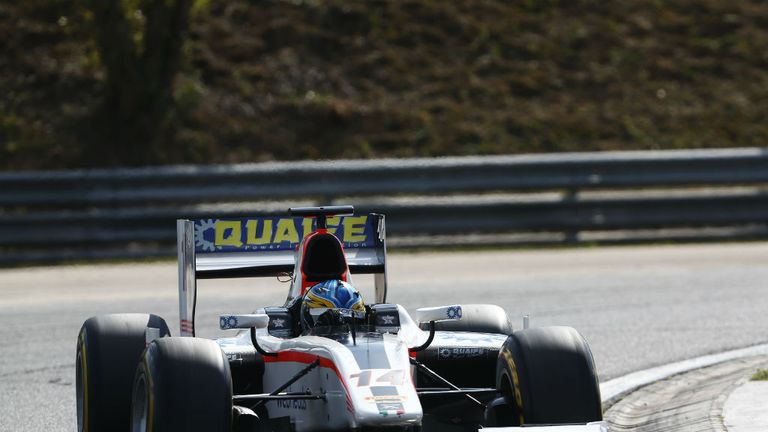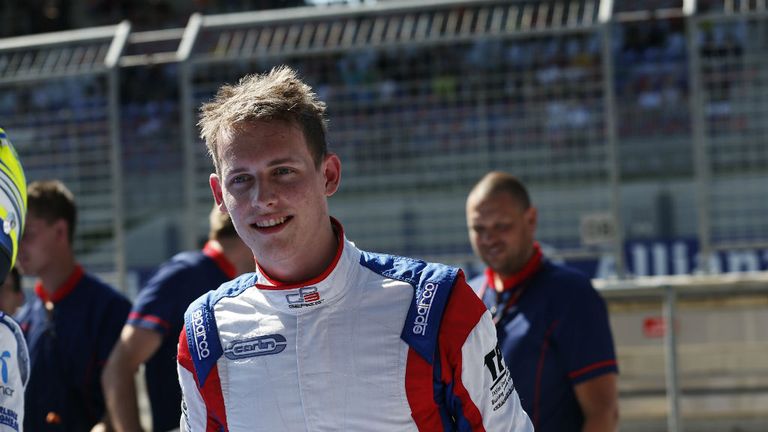 Emil Bernstorff
Age: 21
Born: 7th June 1993
Current Championship - GP3
Team: Carlin
Current Position - 4th
2014 Wins - One (Austria)
Emil says: "The season is going really well and apart from the first race weekend I have been scoring some really good points. 
"I'm enjoying working with Carlin, I'm learning a lot this year and I feel that I am getting stronger as the season is progressing. The field is really competitive and it is great to be racing in GP3 on the F1 weekends. 
"There is still a way to go and I am confident that I can challenge for feature race wins and the championship."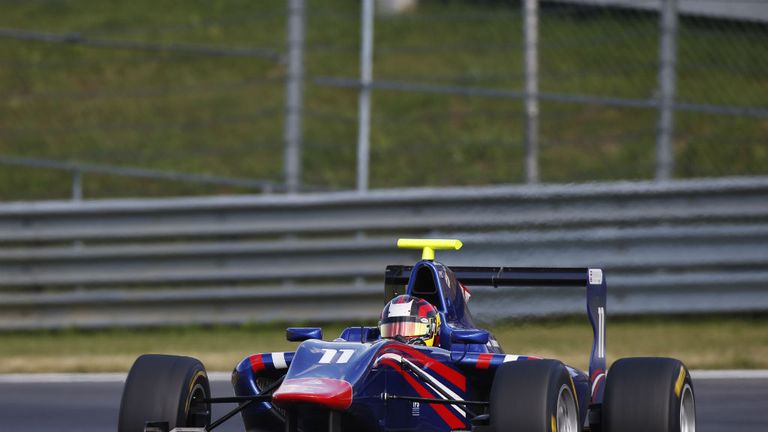 Dean Stoneman
Age: 24
Born: 24th July 1990
Current Championship - GP3
Team: Marussia Manor Racing
Current Position - 8th
2014 Wins - One (Spain)
Marussia Driving Coach Marc Hynes says: "2014 marks Dean's full time return to single-seater racing after his brave recovery from cancer.
"Dean hit the ground running at the first round of the 2014 GP3 Series at Barcelona and promptly won Sunday's race.  An emotional victory for his family, friends and supporters alike and a hard battling drive highlighting Dean's courage.
"The following rounds have proven to be tough with contact forcing him out of the first race of the weekend meaning a charge from the back of the Race Two grid is not delivering the results his speed promises.
"One thing is for sure Dean is one to watch for the future, his race craft and ability to lead from the front will no doubt deliver results in the second half of the season."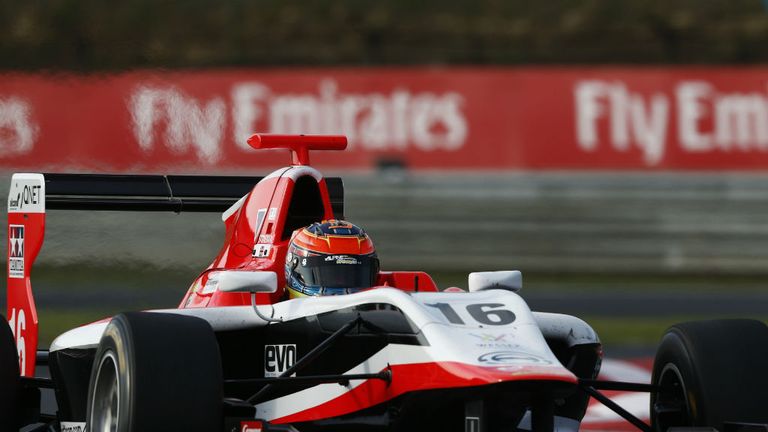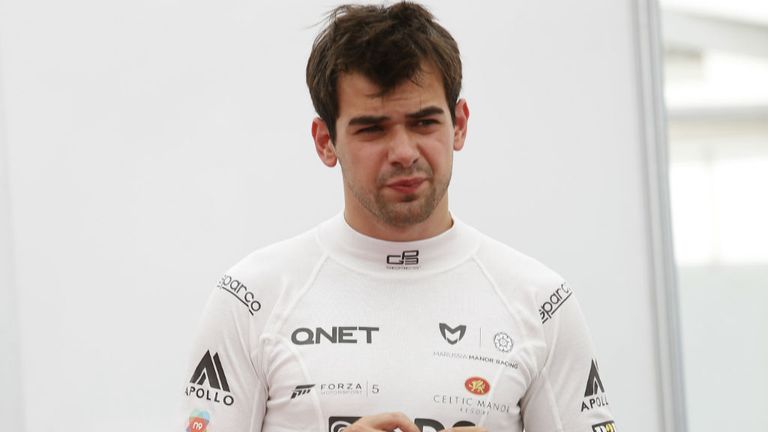 Ryan Cullen
Age: 23
Born: 26th March 1991
Current Championship - GP3
Team: Marussia Manor Racing
Current Position - 23rd
2014 Best Result - 13th
Marussia Driving Coach Marc Hynes says: "Ryan arrived in GP3 in 2013 with only one season of racing under his belt.  At this level Ryan has had a steep learning curve to say the least.
"Following a good winter of testing and racing in the Indian MRF series Ryan has shown big progress this year in terms of speed and results.
"Ryan will be aiming to continue the progress and continue to put in solid qualifying and race performances.  As was the aim in the first half of the season consistent results are required to continue building his experience."