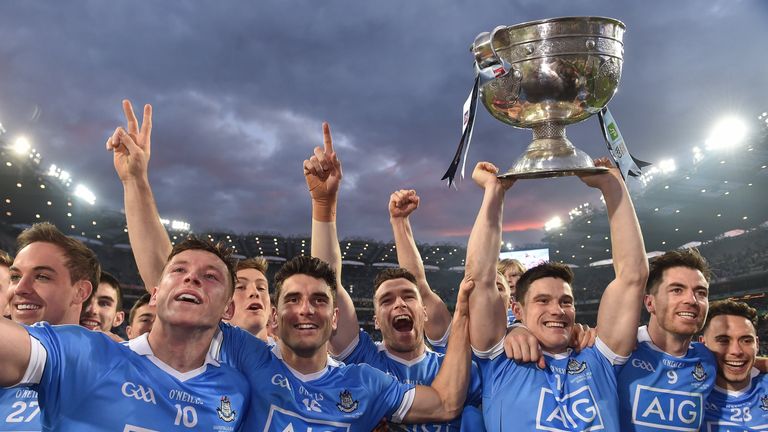 Sky Sports will continue to broadcast the All-Ireland Gaelic Football and Hurling Championship after securing a five-year deal with the GAA.
Viewers can look forward to 20 live GAA matches for each of the next five seasons until 2021 after the new deal was announced on Friday.
The deal extends the partnership between Sky Sports and the GAA into its eighth year following the original historic three-year deal which began in 2014.
In addition, as part of the agreement, Sky has become a GAA Learning and Development partner, deepening Sky's participation in GAA grass roots initiatives across the country.
As well as 20 live matches, which will include the All-Ireland semi-finals and finals, 14 matches will be exclusively live in Ireland, including, for the first time ever, a Munster Hurling Championship fixture.
EXPERT ANALYSIS
In-depth analysis from All-Ireland winners including Jim McGuinness, Peter Canavan, JJ Delaney and Jamesie O'Connor.
MORE WAYS TO WATCH

On-the-move - Live GAA matches available to watch on mobile, tablets and laptops on-the-go at no extra cost to Sky Sports subscribers via Sky Go or Sky Q apps.
Mobile Clips - For the first time ever, Sky customers will be able to watch in-match clips and post-match highlights from all of Sky's exclusive matches, via the Sky Sports app.
On demand - Matches on-demand via Sky's Catch Up TV service.
Highlights - Mid-week show with highlights from all the weekend's GAA action.

EXTENDED COVERAGE

Sky Sports News HQ - GAA news, interviews and results on Sky Sports News HQ, with 2 million people tuning in each day across the UK & Ireland.
SkySports.com/ Sky Sports App - Dedicated GAA section on skysports.com and Sky Sports app, including match reports, fixtures and interviews as well as news, blogs, videos and galleries.
Social Media - @SkySportsGAA Twitter account giving news, views and match highlights to over 60,000 followers, plus additional Sky Sports social media coverage via Sky Sports' Facebook (10m likes), YouTube (500,000 subscribers), Instagram (1m followers) and Snapchat.

TECHNOLOGY - Every match in HD; Sky Pad touchscreen, used by the Sky Sports analysts pre-match, at half time and post-match.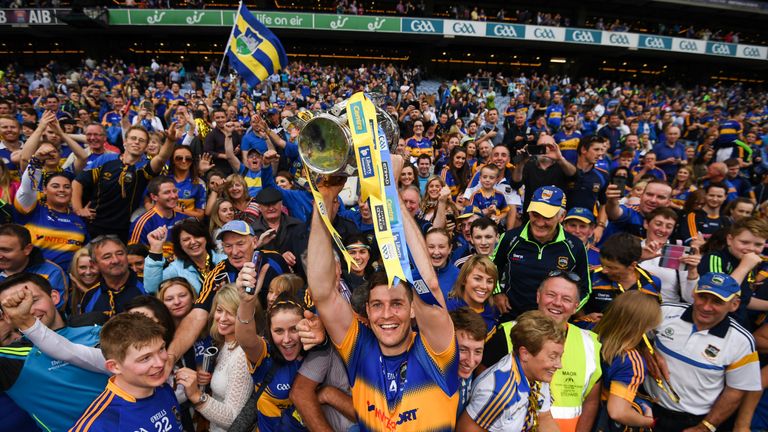 The 14 exclusive matches, similar to those under the existing agreement, will include eight qualifiers, two quarter finals and four Provincial Championship games, featuring, for the first time ever, a Munster Hurling Championship game.
As part of the agreement and strengthening ties between Sky and GAA grass roots across the country, Sky will become an official GAA Learning and Development partner involved in three specific initiatives:
The GAA Super Games Centres in hundreds of secondary schools around the country. 
The GAA Youth Forum at Croke Park involving future players, coaches, parents and administrators from 12 to 21 years of age. 
The GAA Coaching Conference, the annual flagship event of GAA's coaching education programme involving over 800 grassroots coaches in Croke Park each January. 
JD Buckley, Managing Director, Sky Ireland, said: "Extending our partnership with the GAA and deepening our relationship with GAA grass roots demonstrates our commitment to providing the best programming, service and value to our customers in Ireland.
"We're delighted to build on a successful three years broadcasting GAA and will continue to push boundaries in terms of quality, innovation and analysis, to give Sky Sports customers the best coverage of our national games."
GAA Director General Páraic Duffy added: "I would like to acknowledge the profiling of our games by Sky Sports, not only in Ireland, but also in Britain too. 
"We look forward to the innovative approaches in the presentation and analysis of our games for those who are not in attendance at our matches.
"We also look forward to building on what are already strong, mutually beneficial relationships for the betterment of our games."
The deal strengthens Sky's position as the first choice for sport across Ireland and the UK. This includes a record 159 Premier League live matches, including Saturday 3pm kick-offs only for customers in Ireland. Every Old Firm match between Celtic and Rangers, the only place to watch all four golf majors live; plus international, European and domestic rugby, boxing, F1, and much more.
Extending the partnership with GAA is part of a commitment to offer customers year-round Irish sport on Sky Sports, including Irish rugby from the Guinness Pro12, ERCC and Ireland's Guinness Series and The Lions 2017 tour.
Sports fans can also look forward to football from Ireland's World Cup 2018 Qualifiers, professional boxing with Katie Taylor and other Irish fighters, Irish Open golf, Cricket Ireland ODI's and darts from Dublin. Plus watch Irish sports stars in the Premier League, English Football League and Scottish Premiership, and competing in golf's live majors as well as year-round PGA and European Tour competitions.
GAA fans with a Sky Sports subscription will be able to watch the action live on mobile, laptop and selected tablets via Sky Go or Sky Q apps wherever they are.