Dublin v Mayo: All-Ireland final predictions
Last Updated: 18/09/16 1:38pm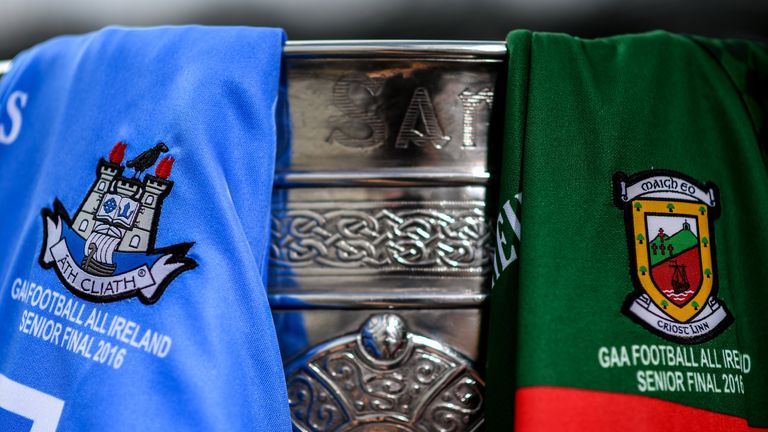 The All-Ireland football final is always a special occasion and this year is no different as Mayo face defending champions Dublin.
Sky Sports GAA caught up with Dublin supporter John O'Neill and Mayo fan Mark Togher to see what the view is like in each county ahead of the All-Ireland final, live on Sky Sports on Sunday.
John O'Neill (Dublin supporter)
In the semi-final against Kerry, you were three points down with 10 minutes to go. What were you thinking at the time?
John: To be honest, I was thinking the worst. It was the first time I had that sinking feeling since the Donegal semi-final two years ago. Even though Mayo had us on the ropes in the first game last year, I still thought we would hang on for a draw.
This year, Kerry had the upper hand going into the last 10 minutes but the calmness and resolve shown by the Dublin players was excellent. There was no panic whatsoever, which has been a hallmark of Dublin under Gavin recently.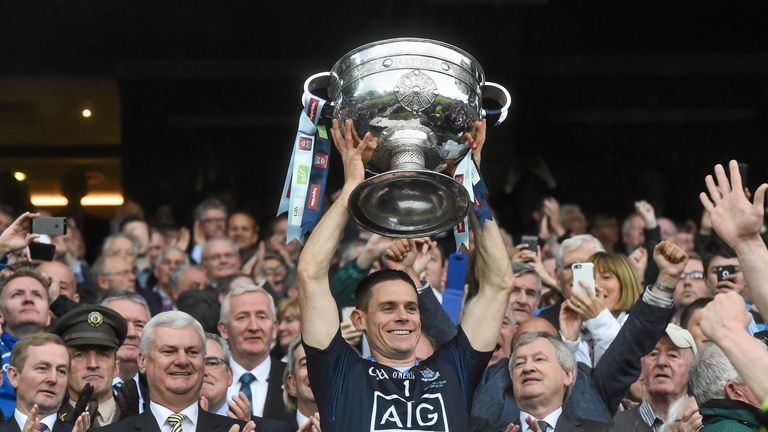 The two goals Kerry scored resulted from Stephen Cluxton errors, someone who is normally so assured and calm under pressure. Mayo will surely have a strategy to pump balls into him to test him with Aidan O'Shea running in, are you worried about this?
John: It's a concern but I wouldn't say I'm worried by it. Cluxton has always had this unpredictable tendency to get a temporary mental block and is prone to a few uncharacteristic mistakes during those few minutes. It can happen without warning randomly in a match.
But if you look more closely at the game, Dublin won possession 18 times from 21 kick-outs. The only time Cluxton failed to find a man was during that mini-meltdown.
Kerry only won seven kick-outs from 15 so that tells its own story in terms of Cluxton's value.
You limited Kerry to 0-6 in the second half, while scoring 0-13. Dublin's calmness, power and fitness was telling in the final few minutes, surely you are confident of claiming back-to-back titles on Sunday?
John: I think the final few minutes was more down to the intelligence of Dublin's play than anything else. They kept possession wisely and only shot when a realistic opportunity presented itself, instead of shooting out of panic when the pressure was on. They also played with a confidence and calmness that winning All-Ireland titles can bring. 
But the final is a whole new game and this Mayo team are full of talented footballers. Although they haven't been on top form this season, they are more than capable of a great performance on the day.
Outside of the county, there isn't that much love for this Dublin side; respect definitely but at best it is a begrudging admiration. As a Dublin supporter how do you feel about that?
John: I've actually given up listening to or reading the majority of national media when it comes to Gaelic football.
After the resources excuse usually comes population. Cork has a population of more than half a million people and, due to Dublin's greater ethnic and sporting diversity, has more registered GAA clubs than any other county in Ireland. Not once have I heard population mentioned as a reason why Cork beat Kerry or win an All-Ireland. I wonder why that is. 
Dublin fans are honest enough to know how the team is playing. Any fan would openly tell you we just didn't perform at crucial times between 1996 and 2010, and in reality lacked the bottle needed to win things. But we also know this team is different.
This is the greatest Dublin team in history and it is on the brink of becoming the greatest Gaelic football team of all time. Because of tradition. Because of passion, pride, skill and natural ability.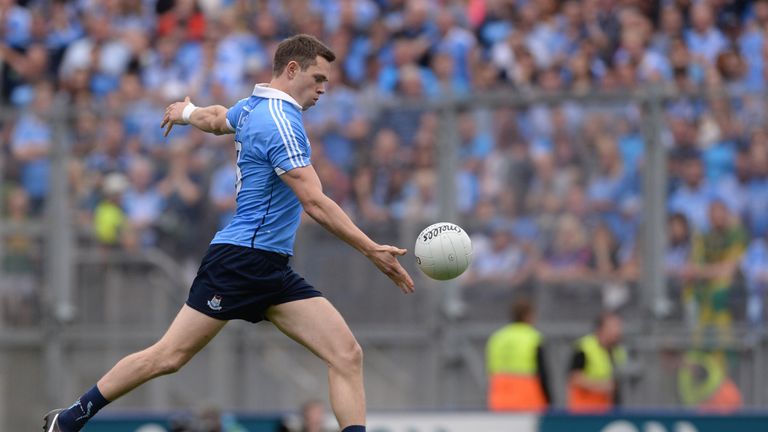 Dean Rock has been superb from placed balls this season with 0-38 out of a total of 1-45, (0-35 frees, 0-3 '45s). Mayo will need to cut down the needless frees. Do you think Dublin can capitalise on this?
John: Good question. There is definitely a correlation between Rock's improvement in free-taking and Dublin's lesser need for goals. We only scored one from three of the bigger games against Meath, Donegal and Kerry this year.
Dublin first and foremost want to play free-flowing, attacking football. Some of the negative tactics that have crept into the game today have included systematic fouling and, before Rock developed the consistency he has today, the team were suffering from those opposition fouls.
Free-taking duties were shared around the team with very mixed results, so it was almost worth the opposition's while to foul and the stop the flow of the game.
Now that Rock is so reliable it might make Mayo less inclined to foul which could play into Dublin's hands in terms of goal chances being created.
What do you remember of the semi-final last year, both the first game and the replay?
John: They were two great games, but as contests I don't think they were as close as some people make out. Dublin were seven points up on the first day heading into the closing stages but let Mayo back into it, with Cluxton having somewhat of a mini-meltdown.
Although they had us on the ropes, I never truly felt we would lose the game, like against Kerry this year. 
When Mayo went four points up in the second half of the replay I was concerned, but knew there was still plenty of time left. Aidan O'Shea was brilliant in Connacht and against Donegal last year but largely ineffective against Dublin in both games, due to excellent performances from Philly McMahon.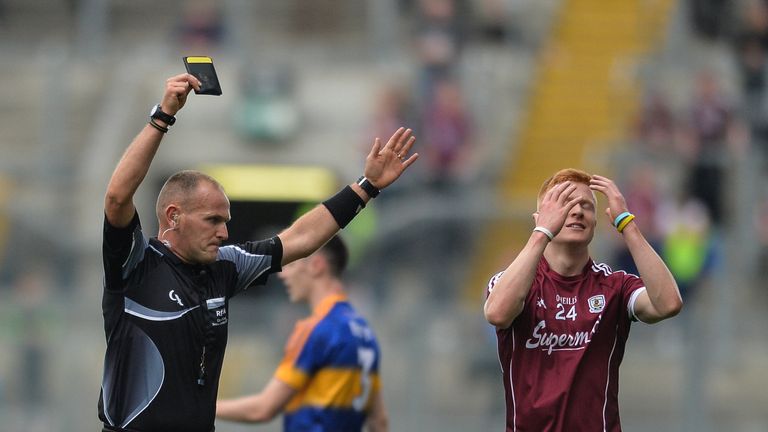 Conor Lane is taking charge of his first All-Ireland senior final. There is no love lost between these sides with four players seeing the line in the league game in Castlebar in February, and three in the semi-final draw last year. Are you expecting some flashpoints on Sunday?
John: Mayo have targeted Connolly in the past and I wouldn't be surprised to see them do it again. They're not afraid to bend the rules at times as we saw with their time wasting during the latter stages of the 2012 semi-final.
But overall I don't expect a dirty game. I was at the game in Castlebar this year and that was a truly horrible night for football - with the confusion over the black card these days I wouldn't read too much into the amount of players who saw the line.
Both teams like to play football and usually games between Dublin and Mayo are open, attacking affairs. I expect the same on Sunday.
Like Dublin, Mayo have been very quiet in the lead-up to the final. In previous final build-ups, their supporters have made more noise, it's almost a silent assassin approach this year. How do you view this?
John: I think Mayo supporters have been burned too many times and have sensibly kept things low key this year. Aside from writing 'Mayo for Sam' on a Tour de France road, their oddest 'act of support' has been their feigned defiance of apparently owning the Hill.
The likes of Kerry can recognise that traditionally Dublin had Hill 16 and other counties had the (much bigger) Canal End terrace. They have naturally stuck with that tradition.
Mayo, however, seem overly eager to take tickets for a terrace they couldn't find their way to twice already this year.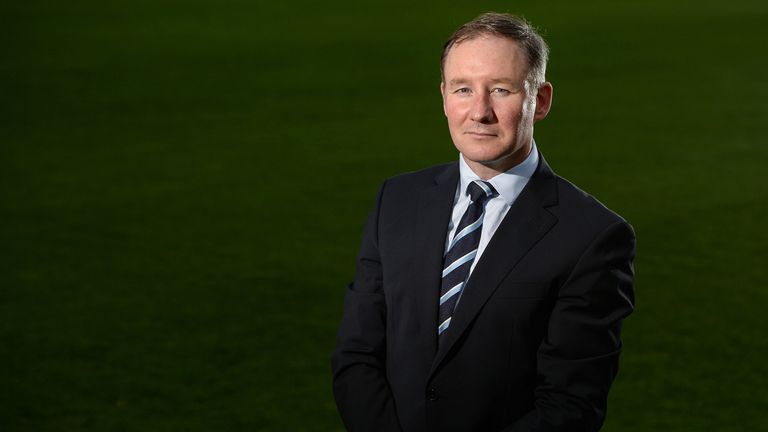 Jim Gavin has been impressive in everything he has done so far for Dublin and back-to-back Sam Maguire's would cement his place amongst the greats of Gaelic football managers. Talk to us about Gavin.
John: What differentiates Gavin's teams from others is the refusal to let complacency set in. This Dublin team is focused and driven to be the best team it can be.
If there weren't so many defensive systems to overcome then the team would be even better to watch - that comes down to Gavin and his desire to play proper attacking football. 
Finally, score prediction?
John: Dublin 2-15 Mayo 1-14
Mark Togher (Mayo supporter)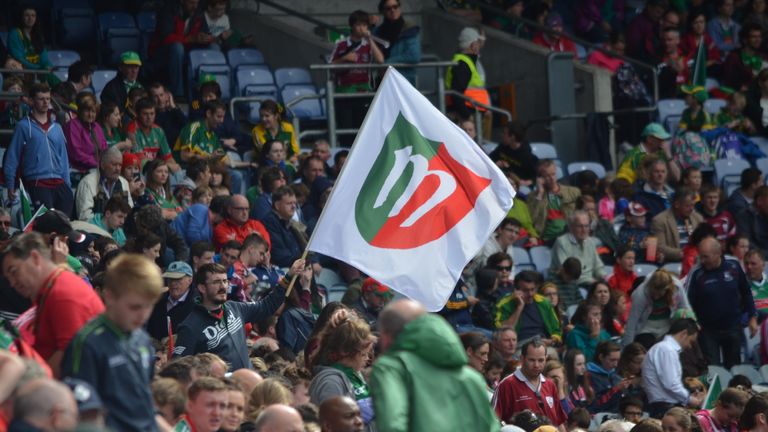 Even though you only scored 1-3 in the second half against Tipperary in the semi-final, you never looked in trouble. What is your view of the performance in that game?
Mark: Half time probably came at the wrong time for us. We had built huge momentum in our nine-minute burst just before the break and it gave Tipp a chance to catch their breath.
In fairness to them, they had a spell at the start of the second half that gave us a bit of a scare but in reality, our lads really did control the last 20 minutes of the game, despite only getting four scores.
It's a real cliche, but semi-finals are for winning.
Three All-Ireland final appearances in five years for Mayo and four finals in six years for Dublin; this could be a classic. How are you feeling in the build-up to Sunday?
Mark: Quietly confident. We know what these lads are made of but nobody is under any illusions about how strong Dublin are. They're champions for a reason.
It could be a classic but I'm sick of classics - they're terrible for the heart! I'd take a damp squib with a Mayo win right now!
Like Dublin, Mayo have been very quiet in the lead up to the final. In previous final build-ups, their supporters have made more noise, it's almost a silent assassin approach this year, how do you view this?
Mark: It really has been different this year in terms of build-up. Certainly up until now anyway. It's far more subdued and I'm not really sure why that is.
Four weeks is a long time to be building up to a match so it's no harm really. It just lets the players get their heads down and prepare as best they can. All we should be worrying about is having our voices in tip-top shape for the match!
What do you remember of the semi-final last year, both the first game and the replay?
Mark: Again, two classics. I remember it being an emotional rollercoaster in the first game. I was never as proud after the fightback in the first game. It was the most incredible 10 or so minutes I've ever witnessed at any sporting event.
Of the second game, I remember the awful feeling of Dublin pulling away near the end and every score being like a dagger. For different reasons, we just didn't have the legs in the last 10 minutes and it hurt us.
As always with these lads, they left everything on the pitch. I've never watched the game back since.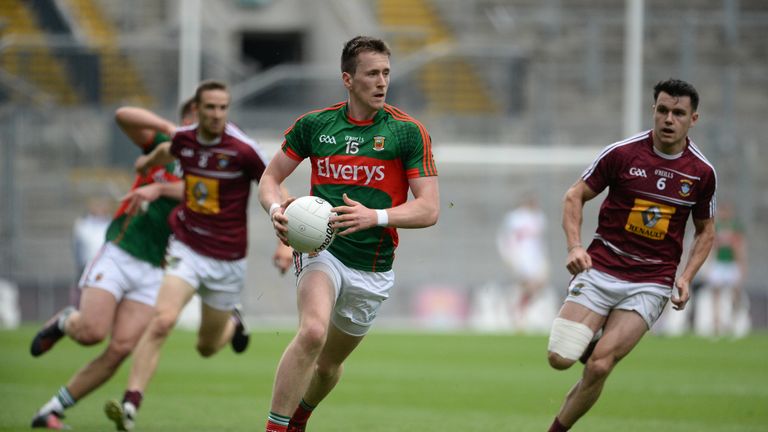 Conor Lane, the Cork referee, is taking charge of his first All-Ireland senior final. Are you expecting some flashpoints on Sunday?
Mark: I suppose it is to be expected. There's a proper rivalry between the sides now and our games with them in the league are even brimming with intensity.
I expect it to be the usual affair - huge atmosphere, massive intensity and 70 minutes of utter torture from the stands!
Push up on Cluxton or not? What would you do if you were Stephen Rochford? Aidan O'Shea in full-forward with high balls pumped into Cluxton is another option?
Mark: I can see Aidan wandering in and out to the square to keep their defence on their toes. If it works once or twice, with Andy and Cillian playing off him, then great. But if it's not working, it needs to be abandoned!
Pushing up on Cluxton is something we did last year in the drawn game and that's why we came out of that game with anything. Cluxton is so accurate, though, that you aren't guaranteed success.
It's a very high energy game and also high-risk against a team like Dublin. If you don't get it spot on, they'll punish you. I expect us to push up on them in intervals during the game.
Finally, score prediction?
Mark: The key for us is a clean sheet and a very, very disciplined performance. With that in mind... Mayo 1-14 Dublin 0-16.
Watch Dublin v Mayo live on Sky Sports 2 HD from 2.30pm on Sunday. Catch the match for £6.99 on NOW TV. No contract.