James Horan: Mayo must match Dublin's accuracy in attack
By James Horan
Last Updated: 15/09/16 10:47am
The time for talking is nearly done now. The training ground preparations are almost complete.
A few last drills and instructions will be held and given to the players and from hereon in it is all about focus, looking after yourself, staying sharp and getting the rest and diet spot on.
All of that is easier said than done mind. Especially when the local Dublin and Mayo folk want to talk about nothing but the match.
I would imagine it is easier for the Dublin players to avoid the hype because they live in a big city and can stay away from the fuss.
As for the Mayo lads, it's obviously a little more difficult but a few of them live up in Dublin too and are away from the county, so that helps.
I really and strongly feel that Mayo will have as many attacks as Dublin do - the key thing is that they will need their return to go up the levels too.
James Horan
At this stage, though, most people know not to mention the game to the players. They have enough on their plates as it is. But these things are all factors in the build-up to a big game.
In last week's column I made the argument that Mayo have a much strengthened bench that will add to the cause when needed.
I highlighted Chris Barrett, if he doesn't start, as a player who can help coming off the bench. I included Tom Parsons, Conor O'Shea, Evan Regan and Conor Loftus as other guys who have a lot to offer and I made the point that both teams have ample cover up front. That in itself should lead to a fascinating encounter.
Both teams under the spotlight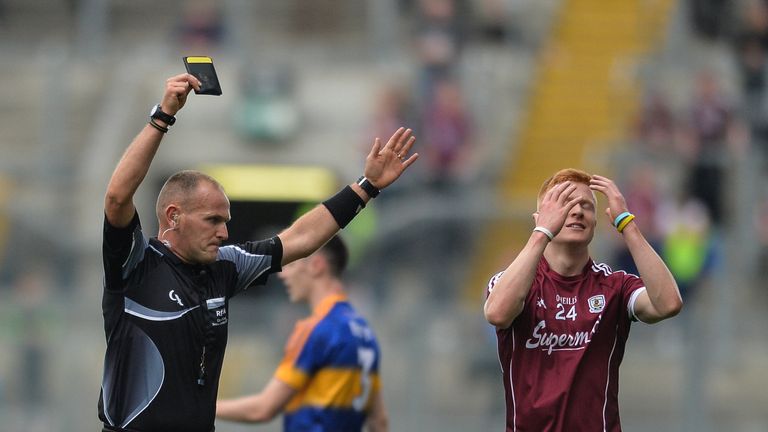 In this column I think we should highlight the area of discipline. Both teams are under the spotlight and it is a massive day for Conor Lane in his first All-Ireland final.
He will have a busy day trying to keep little fires from turning into infernos and he will also have quite a few fires to put out over the course of the 78 minutes or so.
One duel that will really take some watching is the meeting of Lee Keegan and Diarmuid Connolly. I suspect that there will be a few tangles between these two players but I also feel that both will keep a lid on it. Lee is a marked man from the Tyrone fallout and Diarmuid has also given a few headlines along the way.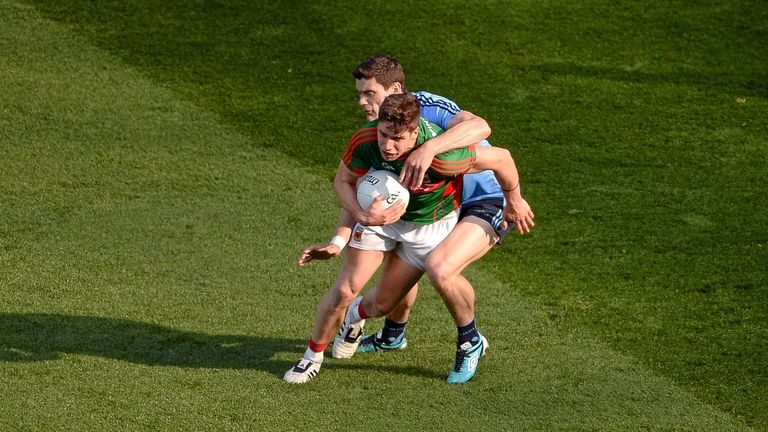 Another thing that intrigues this season has been the amount of times that over-carrying is let go in the modern game.
Dublin can be particularly guilty of this. The amount of time that Ciaran Kilkenny and Michael Dara Macauley overcarry by taking a large amount of steps is quite amazing.
The referee will be well up on this as Kilkenny's display against Donegal was amazing in this regard. He was practically rugby-style tucking the ball in under his arm and running away.
Dublin accuracy
In the end, however, it will all come down to skill on the ball under pressure and specifically accuracy from play.
Here is an area that Dublin have really improved in over the last few years and seasons. Their shot selection is excellent. By that I mean they bring the ball into a high percentage scoring area before they actually execute the kick.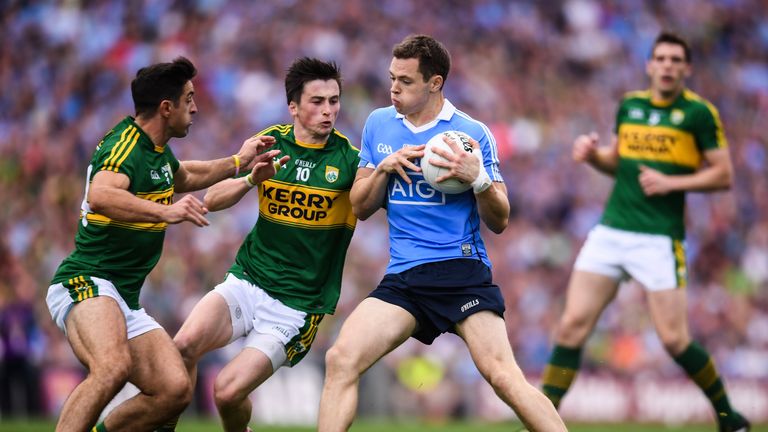 With that in mind then, their accuracy rate has absolutely gone through the roof and I would hedge a guess, too, that their return from shots taken is right up there among the highest in the country.
That is a huge comfort to them knowing that the final may not be as high-scoring as other games they have played this season.
But I really and strongly feel that Mayo will have as many attacks as Dublin do - the key thing is that they will need their return to go up the levels too.
There is no doubt about it - there are times when Mayo need to take just one more pass so the kicker is under less pressure and in a better location than shooting from some of the areas where they have shot from so far this season.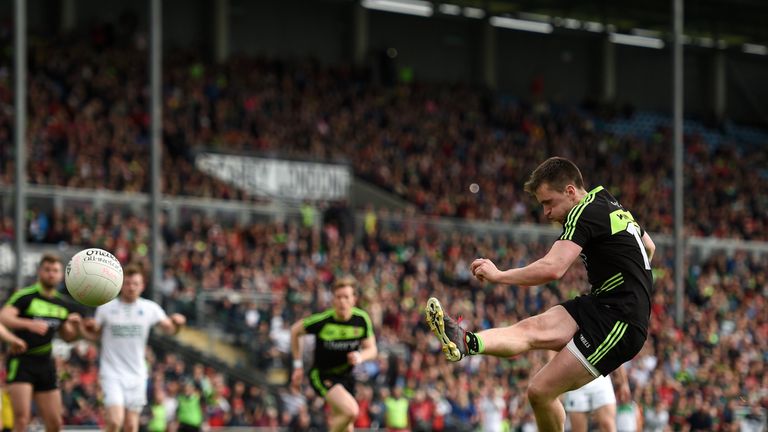 Quite simply this is key to the winning and losing of the game. And while Dublin look to be masters of this art at the moment, that decision-making ability can certainly come under pressure coming down the stretch when the game is in the melting pot and everything is up for grabs.
That's when I think we will see all Mayo's experience and guile come to the fore. So they should be able to match them.
Dublin go into this game as strong favourites but I think Mayo can do it. There is an awful lot that has to happen over the course of almost 80 minutes but the two teams who deserve to be in the final are here and we just have to wait to see if both of them turn up with their 'A' game.
Watch Dublin v Mayo live on Sky Sports 2 HD on Sunday from 2.30pm. Catch the match for £6.99 on NOW TV. No contract.