Tiger Woods says his competitive mind-set remains the same as ever
By Allan Valente
Last Updated: 30/11/16 9:34am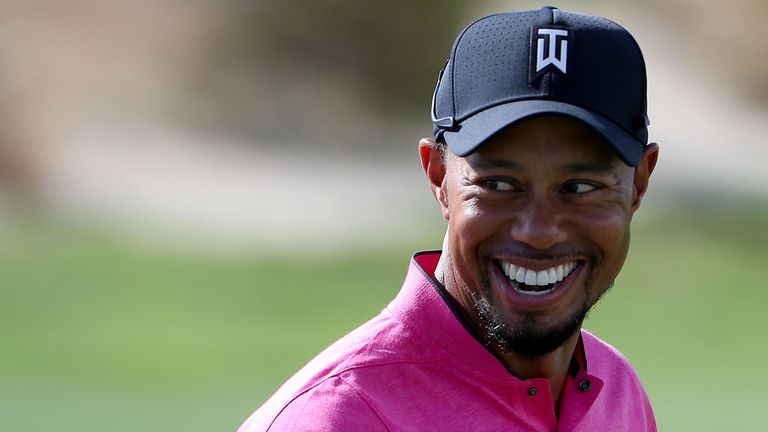 Tiger Woods admits much has changed in his game after a 15-month injury lay-off, but insists his competitive mind-set remains as fierce as ever.
The 14-time major champion, who is now ranked 898th in the world, will compete at the Hero World Challenge on Thursday in his long anticipated return to tournament golf after being out since August 2015 because of two separate back operations.
Bubba Watson is the defending champion at the 18-player invitational event hosted by Woods' charity foundation, which is live on Sky Sports, but, despite the longest lay-off of his career, the former world No 1 does not appear to have lost any of his competitive edge.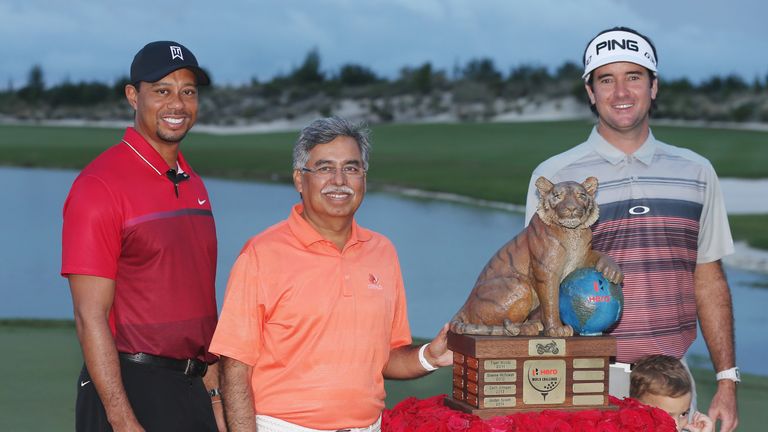 "I'm going to try to win this thing," Woods said. "I know Bubba went low, shot 25 under. That's going to be a tall order. I haven't played in a while.
"But hey, I'm going to give it my best. I'm going to be focused, I'm going to do what I can do and put the ball in the correct spots, give myself looks and try to bury these putts and post scores, and get myself in that mix come Sunday afternoon.
"I know that is a tall order because I have been away from the game for so long and I've made a lot of different changes in my game but the mind-set is still the same.
"Whether that is physically, and also equipment, practice schedules, training, all that has evolved -the mind-set of competing hasn't. That is to go out there and try beat these guys because I know they are going to try beat me."
Woods, who has won the tournament on five occasions, admitted he is nervous about his comeback where he will tee off alongside fellow American Patrick Reed on Thursday, and says it has been a long road back to competitive golf after so long out.
"Yeah, there are nerves," he added. "I care about what I'm doing. It's about controlling it and how fast I can get in the flow. I need to find the flow of the round. Hopefully I can do that quickly.
"I'm playing again after 15 months of not competing. It was that period of a month or two, I just couldn't get out of bed - I needed help. It was a tough time. It's just two different worlds. Things have improved so much I'm able to be here. It hasn't been easy, it has been a lot of hard work.
"Hopefully I can get out there and shoot something. I'm going to have to get after it and see what happens."
Woods had planned a comeback in October at the PGA Tour's Safeway Open but withdrew saying he was not quite ready to return until now and, a month shy of his 41st birthday, he accepts that he cannot compete at the top forever.
"I could do it [return at the Safeway Open], but why try to pull it off when I could wait and be ready," Woods said. "I think I made the right decision.
"I can't play this game forever at a competitive high level. Would I love to? Yes. Guys have played into their 70s and 80s but they are not competing at a world class level.
"Arnold [Palmer] played, Gary [Player] still plays, but they are not playing a full schedule - they are not playing 20-plus events and they are not ranked in the top 10 in the world but you can still play golf for a lifetime, and I want to play golf for a lifetime but also I know I can't compete out here for a lifetime.
Fresh from a successful stint as a vice-captain at Hazeltine earlier this year, Woods also revealed that he hopes to someday be a Ryder Cup captain but said that role will not be anytime soon.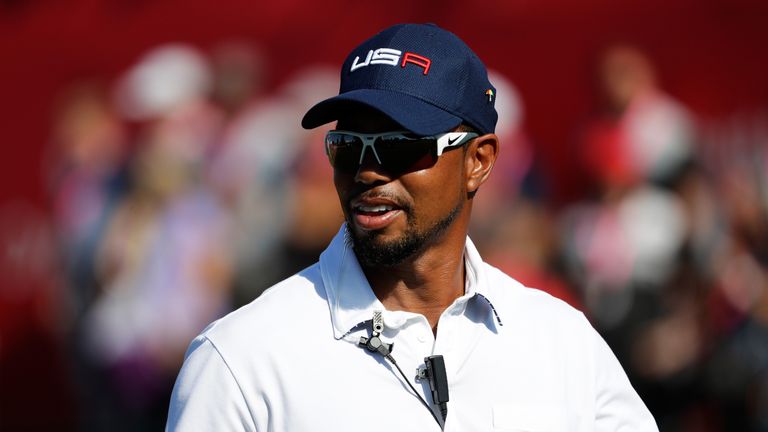 "I would be honoured to be selected as a Ryder Cup captain, but it's not going to be for a while," he said.
"One piece of advice I've gotten from virtually every captain I've talked to is don't become captain unless your career is almost done or if not done, because it's two years of sacrificing of your life to do it your way and it takes away from you competing. Your game will take a dip."
Upgrade to Sky Sports now and get 12 months half price. Hurry, offer ends December 4!