Watch Rory McIlroy and Jordan Spieth in the Rider Cup Desert Challenge
By Keith Jackson
Last Updated: 20/01/16 7:58pm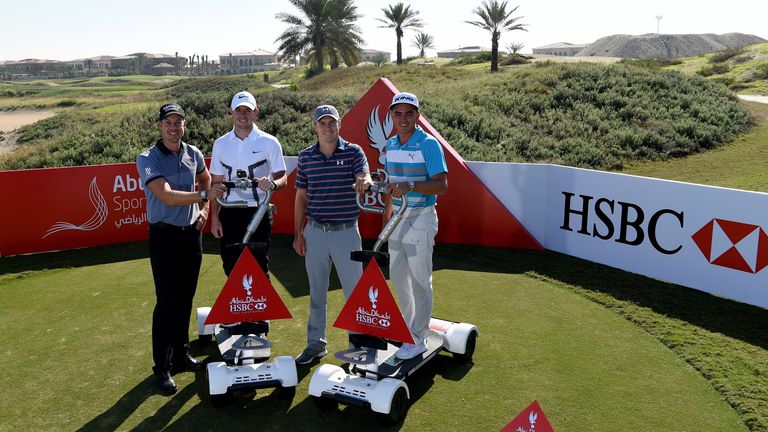 Jordan Spieth and Rickie Fowler struck a blow for Team USA as they got the better of Europe's Rory McIlroy and Henrik Stenson in an entertaining 'Rider Cup Desert Challenge'.
The star quartet took time off from practice ahead of the Abu Dhabi HSBC Golf Championship to take part in an innovative race combining Texas Scramble golf and revolutionary GolfBoards.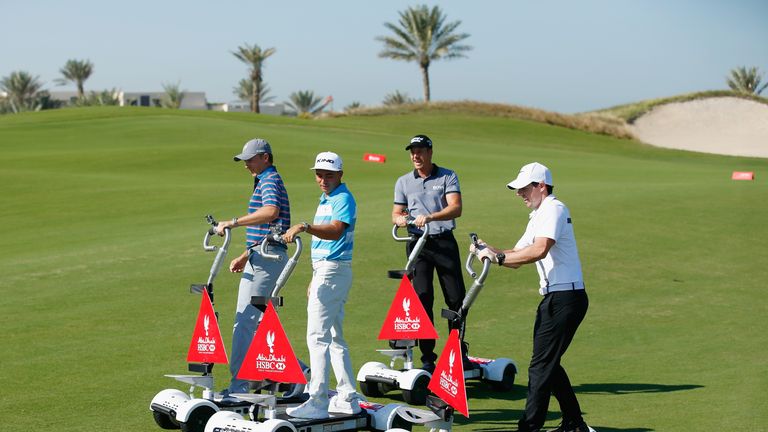 It took a little under two minutes to complete the hole at the Saadiyat Beach Golf Club, where McIlroy and Spieth collided as they motored down the fairway in the promotional event organised by tournament sponsors HSBC.
"Actually Jordan nearly took me out, " said McIlroy, whose 2015 season was disrupted by an ankle injury he suffered during a friendly game of football with friends in Northern Ireland. "We collided halfway down the fairway. Thankfully I didn't fall off.
"When HSBC get us together they always do something fun and it was actually quite competitive this year. It was a nice way to start the week. You can't wrap yourself up in cotton wool all the time. That doesn't mean I'm going to step foot on a football pitch any time soon, but at the same time you can still do things and still enjoy your life."
Spieth added: "He's one very good player that I could have taken out of the field! Fortunately his ankles stayed on the board, so that was nice.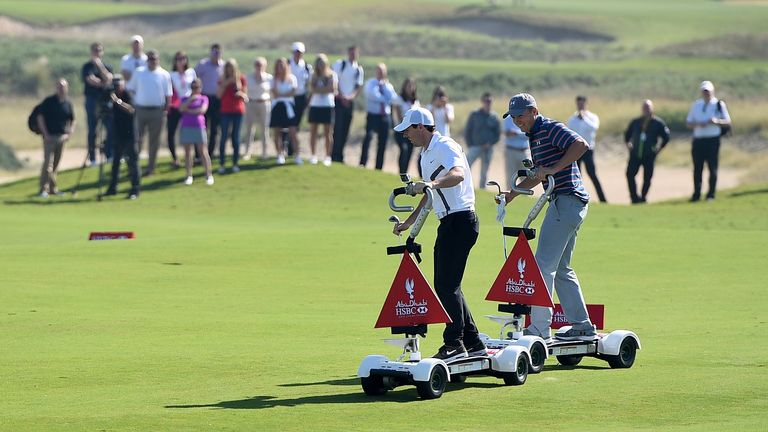 "It was not deliberate. It was the first time I think for everybody on those boards. We're just happy that we're all standing today and ready to go."
Watch the video to see how the players fared in the Rider Cup Desert Challenge in Abu Dhabi...