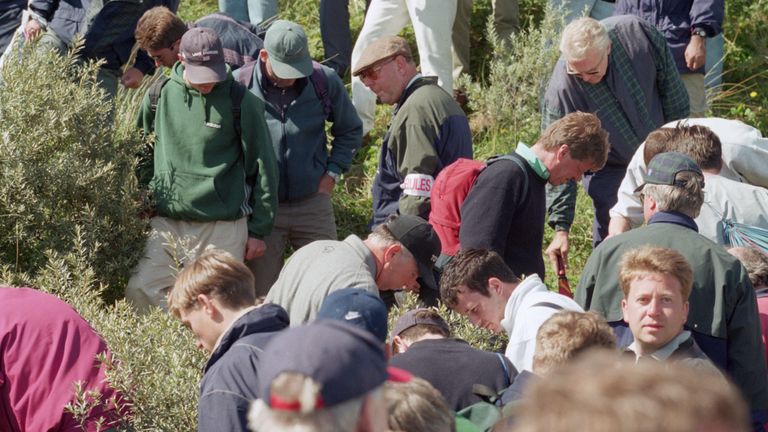 We continue our countdown to The Open by taking a look back at another iconic image from the Royal Birkdale archives - Mark O'Meara searching for his lost ball during his charge to victory in 1998.
The American was helped out by a host of spectators at the course in Southport after his second shot at the sixth hole during his third round went somewhat awry.
Slightly controversially, O'Meara was then allowed to play his ball from a relatively favourable spot without a penalty, before going on to claim the title - and the only Major win in his career - the following day.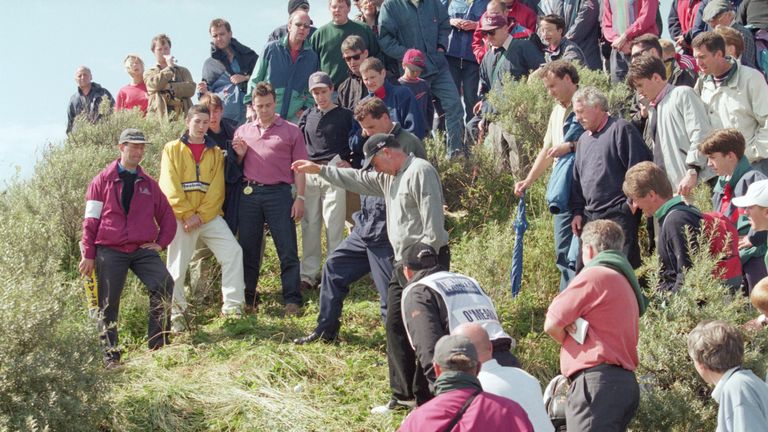 The fact O'Meara was not docked a stroke or more was made all the more significant when he actually finished level with Brian Watts after four rounds, before going on to lift the Claret Jug after winning the four-hole play-off, beating his compatriot by two strokes.
Watch The Open from July 20-23 live on Sky Sports - your home of golf.