Scotland's Ultimate 18: Discover the best holes and courses Scotland, the Home of Golf has to offer.
Last Updated: 28/07/16 11:44am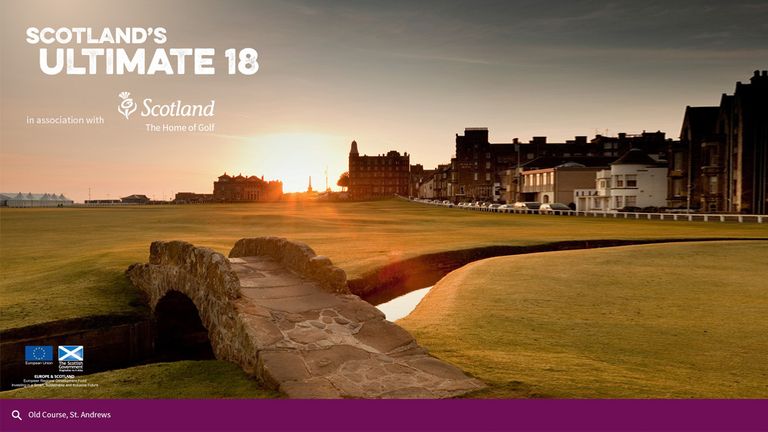 Scotland. The Home of Golf
Sky Sports, in partnership with VisitScotland, present you with Scotland's Ultimate 18 golf holes chosen by a range of golfing experts. We give you an insight into golf in Scotland highlighting the favourite holes and courses chosen by a panel of golfing experts made up of Ryder Cup players and captain's past and present, Tour Professionals, golfing pundits and presenters alike. Just click the links below to navigate through our featured holes.
We feature courses from all over Scotland; from Championship courses to lesser known Scottish gems, giving you an insight into Scotland's proud golfing history as well as things to see and do beyond teeing up and playing. You'll get a real feel for what makes Scotland, the Home of Golf, so special and we hope to see you teeing up in Scotland soon! For more information on golf in Scotland and to start planning your trip today go to VisitScotland's dedicated  golf page or download our free golf e-brochure today. You can also find special offers & packages here.
With over 550 courses to choose from in Scotland it's a pity we couldn't include them all. If you disagree with our panel or have a favourite hole in Scottish golf not included, why not join Scotland's Community and share your Scottish golfing favourites.
Scotland's Community hosted on visitscotland.com, is our new online forum where users can share experiences and tips, as well as find insider advice on the best things to see and do in Scotland.