Rory McIlroy has made the most of his unscheduled weekend off by heading to Royal Birkdale for extra practice ahead of next week's Open.
The world No 4 missed the cut at the Aberdeen Asset Management Scottish Open by two shots after carding rounds of 74 and 71 at Dundonald Links.
The 28-year-old has struggled with his form and fitness this season but he is hoping his extra experience of Birkdale will stand him in good stead for the third Major of the year.
McIlroy said: "I'd still like to be up in Scotland playing, of course, but if it gives me a couple of extra days to learn this golf course then I don't really mind.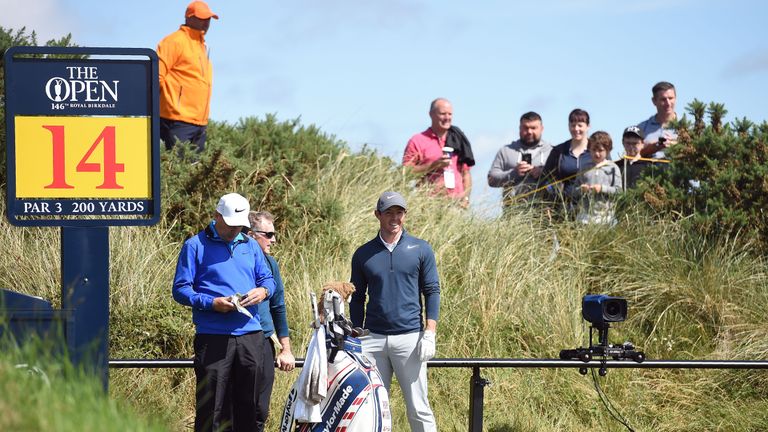 "I am excited. It is the Open championship, one of the biggest events of the year. I feel like my game is not far away. I feel like over the next few days I can get a bit of work in and be ready to go on Thursday."
McIlroy's game has been hampered by rib and back problems this year and, although he is now playing pain-free, he admits his issues are not fully resolved.
He said: "I am feeling okay, but it is something I am going to have to manage until the end of the year.
"It is good enough to play, it is good enough to practise a little bit. I hit balls for an hour-and-a-half last night, but then felt stiff and said, 'That's enough'. But at least I know when enough is.
"I am just going to manage the load for the rest of the season, then I am just going to have a nice rest period when I don't have to touch a club and let it and heal. Then hopefully I'll be 100 per cent for next year.
"It's not as if I'm far off now, but it is just something I have to be mindful of for now."