Jordan Spieth starting to play like Tiger Woods did, says Butch Harmon
Last Updated: 03/08/17 9:59pm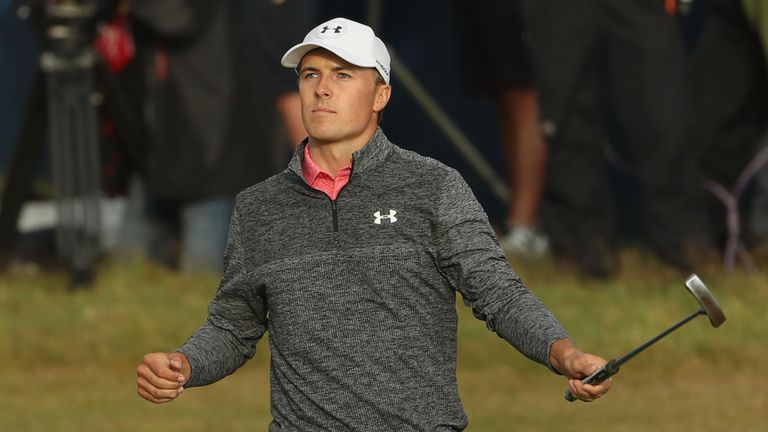 Jordan Spieth is starting to perform like 14-time major champion Tiger Woods, according to Butch Harmon, after the 23-year-old secured a three-shot lead heading into the final round of The Open at Royal Birkdale.
Spieth began the day at six-under par for the championship but a bogey-free 65 in perfect conditions - his second of the week - took him to eleven under after three rounds.
Matt Kuchar, seeking his first Major title, is the player closest to chasing Spieth down at eight under, but Sky Sports analyst Harmon believes Spieth is in supreme form and full of confidence as he nears his first Claret Jug.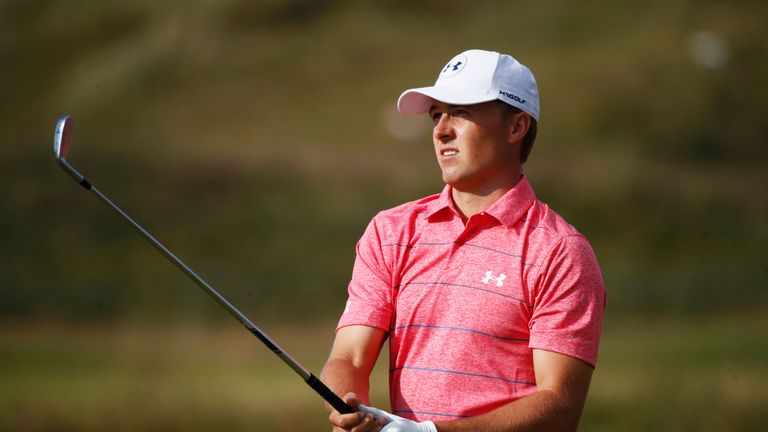 "I can't say he is Tiger-esque because there is really only one Tiger Woods, but he is starting to perform like Tiger," said Harmon, Woods' former coach.
"He is hitting the ball better, he is hitting the ball further. The short game around the greens saves him. Every time he gets out of position he either pitches it in or gets up-and-down. After a while, this isn't luck. This is talent.
"If you knew him you would just say he is the nicest young man, which he is, but he also has the heart of a lion. He is going to be hard to beat."
Spieth has not won a major since his US Open success at Chambers Bay and unravelled on his back nine at last year's Masters at Augusta National, when Danny Willett profited to clinch the Green Jacket.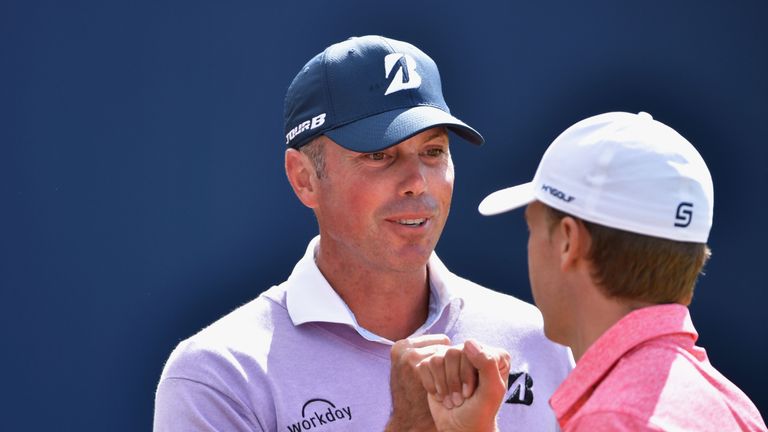 Harmon believes the Texan has benefited from that experience and has learned how best to plot his way around a course.
"You learn from all the things that go on," Harmon said. "You learn from the mistakes you make and the good things you do. He is a very humble person if you listen to him talk.
Harmon added: "If he makes 18 pars tomorrow then he is drinking out of the Claret Jug. That's what he wants to be doing."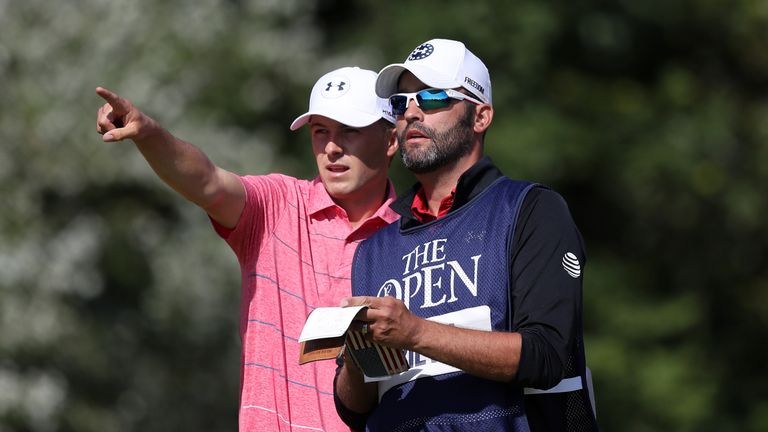 Spieth will renew acquaintances with Kuchar for the final round and Harmon believes that whoever Spieth would play with, he would be able to handle the occasion and focus on how he wanted to play his game.
"If you watch him, he plays his game," said Harmon. "He knows what his strength is. He and Michael Greller, his caddie, have prepared beautifully for this golf course.
"They have thought out every hole and how they are going to play it in every wind condition."