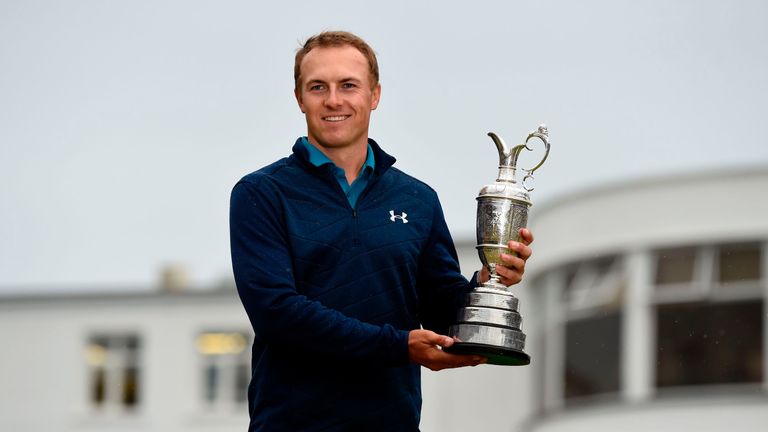 Jordan Spieth has set his sights on a career Grand Slam after notching his third major success in The Open at Royal Birkdale.
The 23-year-old American added The Open title to his 2015 Masters and US Open crowns as he finished three shots clear of Matt Kuchar following a dramatic back nine.
Spieth will get his first opportunity to add the USPGA Championship title to his haul, and complete the full set of majors, at Quail Hollow, starting on August 10.
"It's a life goal of mine. It's a career goal," he said.
"Growing up playing golf, I just wanted to be able to play in major championships and compete with the best in the world, and things have happened very quickly.
"It's good and bad, because a lot comes with it. And a lot more attention, a lot more - versus just being able to kind of go about your own thing.
"I never realised how underrated that was. I wanted to be in this position but then, you know, here and there, it becomes harder when it doesn't go your way. And you're harder on yourself because you expect so much.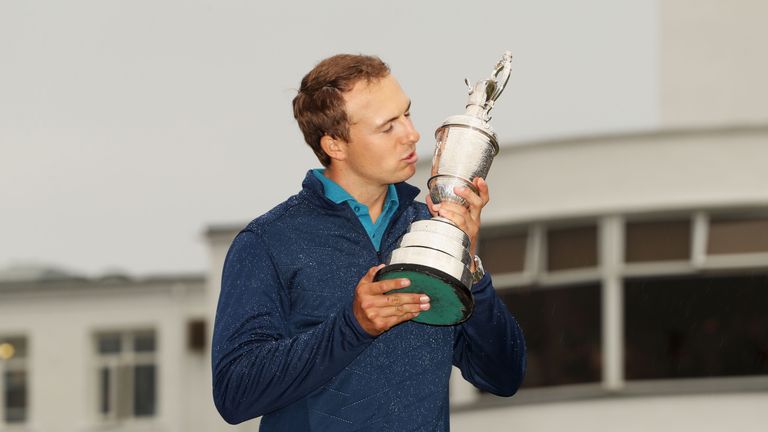 "Therefore, I'm going to thoroughly enjoy this. I look back on 2015 and thought, yeah, I enjoyed it, but I never realised the significance until you kind of hit a low, hit a pitfall, to appreciate the high so much.
"And this is as much of a high as I've ever experienced in my golfing life. I'm going to enjoy it more than I've enjoyed anything that I've accomplished in the past."
Spieth has emulated Jack Nicklaus in winning three majors before the age of 24, and will beat Tiger Woods' record as the youngest to complete the career Grand Slam if he does triumph in next month's USPGA.
However, Spieth was quick to dismiss comparisons with the two legends of the game and multiple major winners.
"I've answered this question a few times a couple years ago, so I'll be careful with my answer," he said.
"It's amazing. I feel blessed to be able to play the game I love, but I don't think that comparisons are appropriate or necessary.
"So to be in that company, no doubt is absolutely incredible and I certainly appreciate it. We work really hard to have that, with that being the goal.
"But I'm very careful as to what that means going forward because what those guys have done has transcended the sport. And in no way, shape or form do I think I'm anywhere near that, whatsoever.
"So it's a good start, but there is a long way to go."