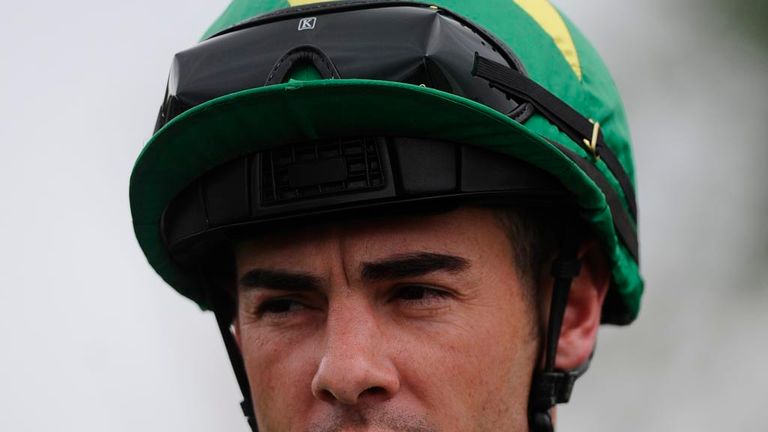 Fergal Lynch said "every box has been ticked" as he returned to riding action in Britain when finishing fourth at Ayr.
The British Horseracing Authority last week lifted restrictions placed on Lynch, who admitted stopping Bond City from winning at Ripon in August 2004.
He has been based in Ireland since being granted a licence by the Irish Turf Club in 2012, but returned to ride at Ayr on Monday aboard Mr Bounty, a horse owned by his father and trained by Michael O'Callaghan.
His mount was the subject of a huge gamble and was sent off at just 7/2, having been a 10/1 chance and longer only minutes before the off. But the money went west as Mr Bounty was under pressure from an early stage and finished some way back in fourth.
As part of the arrangements agreed for his return, Lynch will be assisting the BHA in its integrity courses, specifically helping with the education of young jockeys.
"My last ride here (in Britain) was at Beverley August 2008 just before I went to America," said Lynch.
"I'm delighted to be back, I never gave up and went to rebuild my career and it's good to be back.
"It's all been dealt with between myself and the BHA and there are a lot of positives to take out of the story like an integrity video for younger jockeys, helping them to move forward and prevent them making the same mistakes..
"I just hope now I can help young jockeys not to get into problems - I am ashamed of what I did and wish it never had happened.
"The plan is to take things week by week and whenever the chance is there to come over here to ride I will come over, but I am an Irish jockey, still based in Ireland.
"Plenty of trainers have offered me rides and it is very kind of them, but as I say, I will be based in Ireland.
"The BHA will be dealing with what plans we have in mind (working with racing colleges), running apprentice courses, making them aware of the downfalls of gambling.
"I don't want to dwell over these things every day, everything has been covered, this is a new era for me.
"I definitely want to come back to ride in England when the opportunities arrive. Nothing has changed much over here, a lot of the jockeys are a bit younger, but it's mostly the same jockeys and valets so there's not a lot different."
Lynch's return to action has been criticised in several quarters, but the jockey showed no signs that he was letting the situation get to him.
"Everything has been well documented, but every box has been ticked and I'm excited at being back," he said. "There have been some critics, but everyone is entitled to their opinion and if they say I shouldn't come back, that is up to them."
There was to be no fairytale return for Lynch, however, as despite Mr Bounty being backed from 12/1 into 7/2 he could only finish fourth.
Lynch said: "It was a nice feeling when the stalls opened and it's good to be back. "We hoped he'd run well, but we were a bit worried about the ground. "I don't think there's any racing in Ireland on Saturday, so there might be something back here for me."
The race was won in impressive fashion by Jay Kay, the 2-1 favourite, who strolled home to win by eight lengths and give Karl Burke a double having already won the opener with Mystic And Artist (7/2).