Frankie Dettori won't ride in Britain before his crucial hearing in France
Frankie Dettori has confirmed won't ride anywhere in the world before his hearing with France Galop.
Last Updated: 21/11/12 6:04pm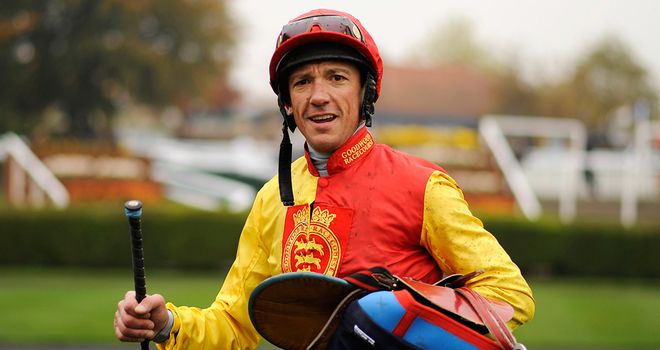 The 41-year-old has been temporarily suspended from riding in France due to this week's case over his positive test for a banned substance and won't seek to continue his career elsewhere.
In a statement on Wednesday evening, Dettori's solicitor Christopher Stewart-Moore said: "Following today's announcement by France Galop setting out the conclusions of their medical committee, Frankie Dettori would like to say that he accepts their conclusions without reservation. He is grateful to the medical committee for their time and in particular for listening to his explanation of his position.
"As to the suspension of his licence in France, this is something which he fully anticipated and has not in any event ridden since November 6 when he honoured a pre-existing commitment to ride in the Melbourne Cup.
"He can now confirm that until the matter is resolved by the Stewards of France Galop at a hearing within the next fortnight he will not be riding again anywhere.
"Once the stewards of France Galop make their decision he will make a full statement but is unable to do so until such time as that final decision is announced."
Dettori's decision not to ride at all means he will not have to seek any authorisation to compete in Britain, had he wished to do so.