Trainer Jim Boyle is considering his future after a fine and two-month ban
Trainer Jim Boyle, banned for two months by the British Horseracing Authority, is weighing up his future in the sport.
Last Updated: 19/12/12 1:08pm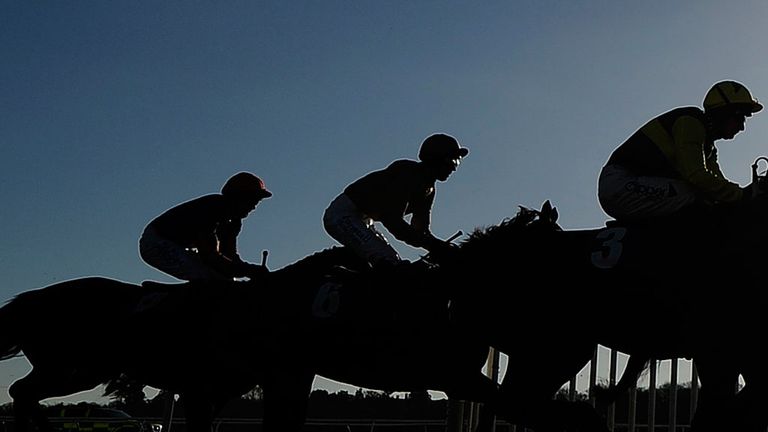 The Epsom-based handler was banned and fined £3,500 after being found guilty of administering a prohibited substance to his horse New Den at Lingfield last year.
"I admitted to the minor charges from day one that a tie-up powder was admitted in error," Boyle said in an interview with Sky Sports News Radio.
"Those charges were found proven, but they were always going to be as I admitted to them.
New Den was withdrawn from the race in question by Boyle after pre-race tests showed higher-than-average carbon dioxide levels.
The trainer accepted he was in breach of the rules but insisted this was because his head lass had administered tie-up powders in his absence.
Boyle was acquitted of more serious charges - that he 'milkshaked' the horse in order to improve its performance and that he deliberately attempted to mislead the BHA - but has been left dismayed at what he considers a 'spurious allegation'.
"This whole investigation was brought because the BHA alleged, for whatever reason, that I must have milkshaked New Den, which was clearly never the case and clearly a ludicrous allegation and has been found as such by the panel," he added.
"But to find that we have been cleared of all of those allegations yet at the last minute the goalposts have been moved and they see fit to find me guilty of a lesser charge which was never brought against me in the first place and that the tie-up powder was deemed to be a prohibited substance in itself was a bolt from the blue.
"I feel pretty aggrieved about how this has panned out because I should be in a position where I am saying that I am totally exonerated here but I am left with a bitter taste in my mouth in that I have been punished for a charge that was never actually brought against me.
"It seems a fudge to me, to be honest with you. They have caused me months of stress, caused me to spend the guts of £40,000 defending myself against an allegation which has been completely disproved.
"This might be the death of the stable. I would normally have stocked up with 10-15 horses at the Yearling and Horses In Training sales in the Autumn - I have stocked up with one new yearling this year.
"I am now finding myself in the position where on top of spending £40,000 myself I am faced with a £3,500 fine and being unable to make any entries for two months at what is traditionally a very busy and successful time of the year for me and, yes, I am going to have to look long and hard as to whether this is a viable business going forward.
"And to be quite honest I also have to long and hard as to whether this a governing body under whom I want to ply my trade because I am absolutely furious at the way I have been dealt with.
"I like to think that I have an incredibly good reputation and I like to think that I have got that for a good reason. From day one we have been totally honest with the BHA about what happened but they saw fit to throw a spurious allegation at us that has been completely disproved and mud sticks and with them throwing this ban at me it makes it look a much more serious matter than it is.
"The whole BHA investigation has been unbelievably vitriolic towards me from day one and that carried on right to the end with the BHA QC Graeme McPherson. I was shocked and staggered at some of the things he said and now I have got to see if I can push my way through this."
The British Racing Authority's Media Manager Robin Mounsey offered an explanation of the charges. He said: "The decision of the Disciplinary Panel to find Jim Boyle in breach of four separate, serious Rules of Racing reflects their findings that he intended to run a horse who had been administered with prohibited substances on race day in the knowledge that the performance of the horse could be affected by such administration.
"It also takes into account that Mr Boyle did not tell the truth about the extent of his knowledge of what had occurred after administration was discovered and throughout the BHA's investigation.
"He also asked his employee to make alterations to the yard book in a desire to improve the yard's record of the administration in advance of the BHA investigation he knew to be imminent, which further demonstrated knowledge on his part of the administration of prohibited substances.
"We are unable to comment on the penalty issued by the Disciplinary Panel until we are informed of their reasons regarding the penalty."