Tuesday's meeting at Lingfield could become an all-chase card
The British Horseracing Authority has programmed a provisional all-chase card for Lingfield's meeting on Tuesday.
Last Updated: 07/02/13 3:30pm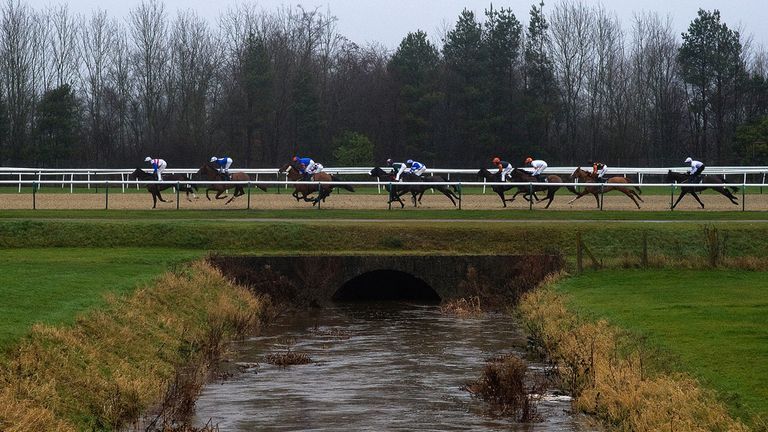 The seven-race card currently consists of three chases and four hurdle races but with the hurdle track not able to take much more rain, the BHA has put together an alternative card in an attempt to safeguard the fixture.
The provisional card includes the three chases already scheduled plus three additional chases and a National Hunt Flat race, which will be run on the all-weather track.
All additional races will be free to enter, with entries closing at noon on Friday.
A final decision on whether the existing hurdle races will be abandoned and the provisional races activated, will be made at 3pm on Sunday.
The going on both the hurdle and chase tracks at Lingfield is described as heavy.
Clerk of the course Neil Mackenzie Ross said: "With the potential for heavy rain on Sunday, having the option to go to an all chase and bumper card gives us every chance of racing on Tuesday.
"The hurdle track, whilst currently raceable, will not cope with any significant rain before becoming waterlogged and unraceable.
"Our thanks go to the BHA for their help and co-operation in making this option possible."