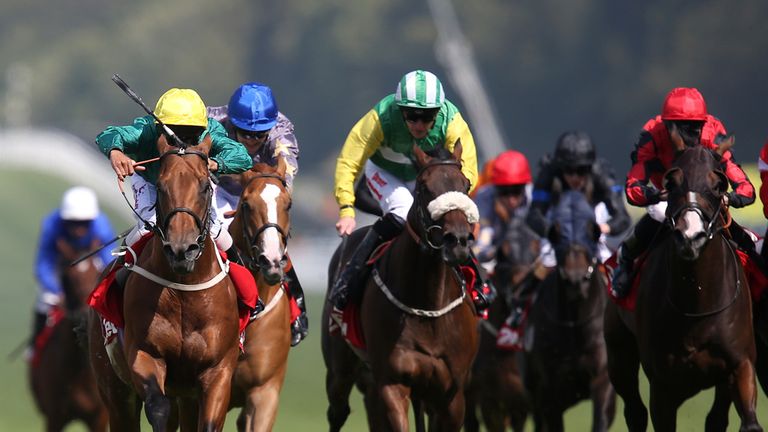 Royston Ffrench is attempting to emerge from a quiet period and picked up his biggest winner of the season in the 32Red Handicap.
The jockey has been thrown a lifeline by Mark Johnston, and his colt Almargo (16-1) made all the running.
While many started to get going a bit too late, Almargo was in the right place on the far rail and held on by two lengths from Rene Mathis.
"Royston was in a bit of a rut, he had a lot of rides without winning for us but he's back on song like he was a few years ago," said Johnston.
Ffrench said: "It's nice to be back on the team. I'll be back to Dubai in a month and a half, and it's great to have a winner at Goodwood. You take a soft lead here if you can get one, and he's a tough horse."
James Doyle earned praise after partnering Flashy Diva (4-1) to victory in the Doom Bar Maiden Fillies' Stakes.
Bronwyn Foxon, trainer Henry Candy's racing secretary said: "She was third last time and the word from home had been good. James has given her a peach of a ride."
Ned Curtis carried out a good job on Balmoral Castle (11-2) in the Oldham Seals 50th Anniversary Handicap while Tall Ship (3-1) sailed home in the Chichester Observer Handicap.