On Demand: Back in training with high hopes for a successful racing season
Last Updated: 10/07/14 5:20pm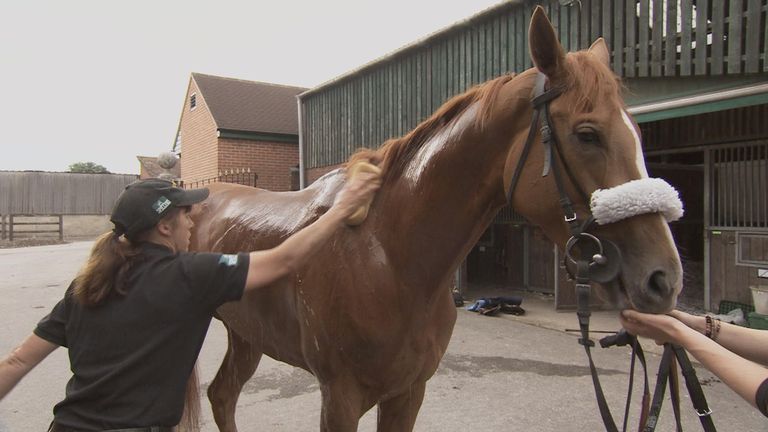 It's business as usual for Sky Sports News' racehorse On Demand after a three month break at Highclere.
The three-year-old filly has returned after her well-deserved rest in preparation for the upcoming racing season.
"A summer holiday for a horse is actually getting out into the paddock, munching some grass and being a horse again", said trainer Andrew Balding. "I think a change of scenery is important when a horse has a break and just the time to get out of the everyday routine of exercising".
Autumn campaign
Balding is optimistic about the upcoming season and what it holds. He hopes to race the filly over a mile in July and hit success in Autumn.
 "We'd be aiming to have her in her absolute prime in mid September. If we could hit the Autumn campaign with a fit and happy horse that's when we will hopefully do some damage".
He joked with Sky Sports News' Jamie Weir that success could be just around the corner...
"It's going to happen. We will find her a race in the next three runs".