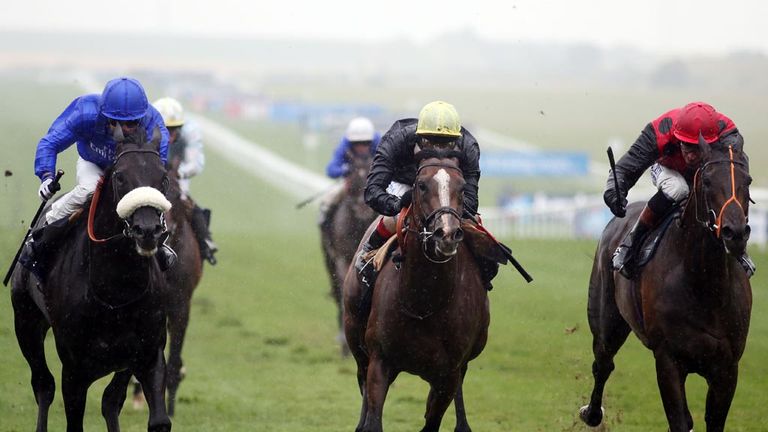 Our gallops reporter watched Hillstar and Estimate prepare for their engagements at Glorious Goodwood.
HILLSTAR is an interesting runner for Sir Michael Stoute at Goodwood later in the week and he tripped the light fantastic working on the Trial Ground this morning.
Having been taught to settle in each of his last two starts at Royal Ascot and Newmarket, the colt looked in good order coming up the strip with RUSSIAN REALM.
RYE HOUSE needs some juice in the ground and is all dressed up with nowhere to go.
However, this talented individual looked on good terms with himself striding out in a solo spin.
Next up was FESTIVAL THEATRE - looking a lot more chilled out - and he moved nicely with Bath-bound EYE CONTACT.
FREEMASON glided along in company with GHAAWY.
ENOBLED was another solo worker on the Trial Ground and is another waiting for easier underfoot conditions.
After the change over RUSSIAN HEROINE worked with MOONLIGHT SONATA and INTIMIDATION.
Russian Heroine quickened-up best from the four and a half to the six to hold the call by a length from the promising Moonlight Sonata.
ESTIMATE
breezed ahead of the Goodwood Cup and looks in the same sort of form as that she showed ahead of her Gold Cup run.