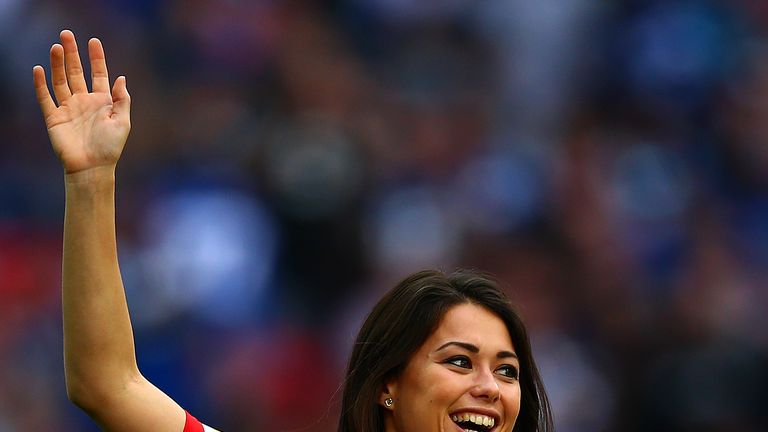 Team GB hockey gold medalist Samantha Quek is Sky Sports News NFL reporter Richard Graves' latest opponent for Week Two of our weekly predictions.
Richard didn't get off to the best of starts in Week One, losing out to Sky Sports very own Premier League prediction expert Paul Merson, and self-described "NFL statto" and massive Kansas City Chiefs fan Samantha represents another stern test in Week Two.
2017 Prediction Results
| | | | |
| --- | --- | --- | --- |
| | Richard Graves | Opponent's score | Graves' season record |
| v Paul Merson | 9-6 | 10-5 | 0-1 |
"I got into the NFL about two years ago," said Quek. "My first game was watching the Chiefs beat the Detroit Lions at Wembley.
"I just love it now and can't get enough of it, staying up late to watch games, listening to podcasts. I find it even more exciting than football, dare I say it. Especially as a Liverpool fan - I've forgotten all about the 5-0 defeat to Man City.
"It helped that the Chiefs smashed the New England Patriots in the opening game of the season. I've not stopped talking about it this week. It's been my highlight.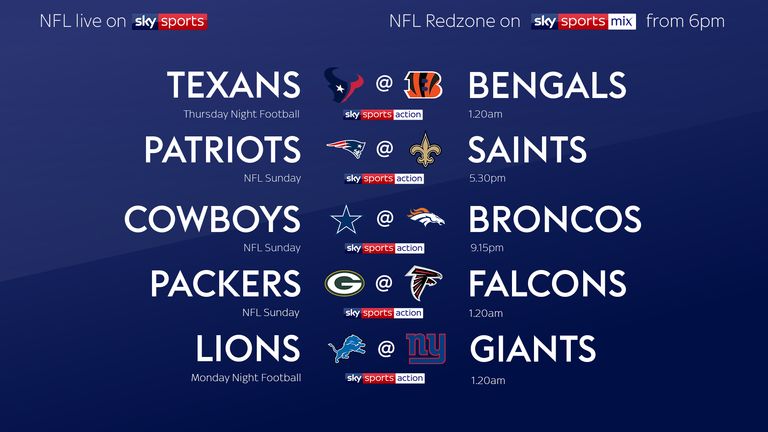 "I'm a real statto; I literally have notes on every game ready."
So, here we go... It's Graves versus Quek for Week Two predictions!
New England Patriots @ New Orleans Saints, NFL Sunday LIVE
Sky Sports Action (407), 5.30pm, Sunday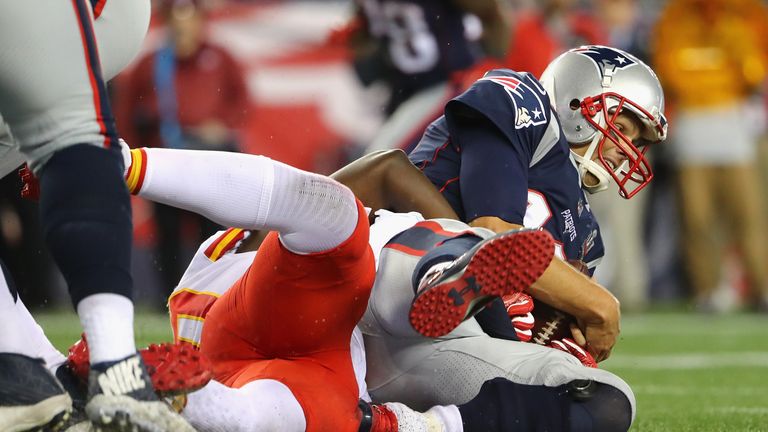 Graves: What was supposed to be a celebration turned into a humbling night for the current Super Bowl champions - the Pats giving up over 500 offensive yards to the Kansas City Chiefs, 42 points and ultimately the game. However, Bill Belichick teams rarely make the same errors twice and improvement is to be expected in Week Two.
The Saints are looking to avoid an 0-2 start but last weekend's defeat in Minnesota showed they are still in a rebuilding mode. The offseason trade of wide receiver Brandon Cooks to New England could come back to haunt them.
GRAVES PICKS: PATRIOTS
Quek: It seems like people have taken a bit of a step back from the Patriots and Tom Brady, getting a bit panicky after the heavy defeat to my Chiefs on opening night.
I can't believe the reaction - the odds are ridiculous for this game, with New England favourites to win by less than a touchdown. It won't be anywhere near that close; Patriots to win by double digits. Has Brady lost it? Absolutely not!
QUEK PICKS: PATRIOTS
Dallas Cowboys @ Denver Broncos, NFL Sunday LIVE
Sky Sports Action (407), 9pm, Sunday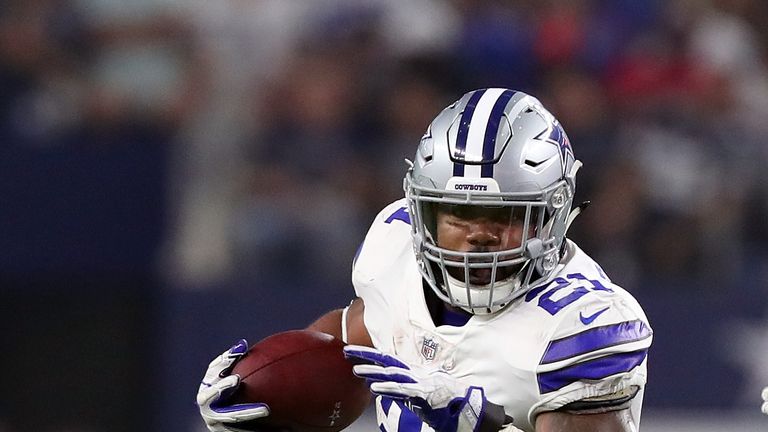 Graves: Dallas dominated the Giants on both sides of the ball in Week One. Defensively, they well exceeded expectations, sacking Eli Manning four times, winning the turnover battle and limiting New York to just three points. The next test is to see if they can repeat that performance at altitude against the Broncos.
Denver hung on to beat the Chargers on Monday night, but it took a blocked field goal to prevent overtime. Still, plenty of positives, with QB Trevor Siemian looking sharp and a defence that showed it remains one of the best units in the league despite the loss of DeMarcus Ware and TJ Ward.
GRAVES PICKS: COWBOYS
Quek: I, like many others, took a gamble and picked Ezekiel Elliott in my fantasy team. Dallas have been buoyed by having him available to start the season and, coupled up with QB Dak Prescott, he's pretty formidable.
Von Miller and the Broncos defence should provide a stern test, but I see the Dallas offensive line standing firm and, therefore, 'America's team' picking up the win on the road.
QUEK PICKS: COWBOYS
Green Bay Packers @ Atlanta Falcons, NFL Sunday LIVE
Sky Sports Action (407), 1.20am, Monday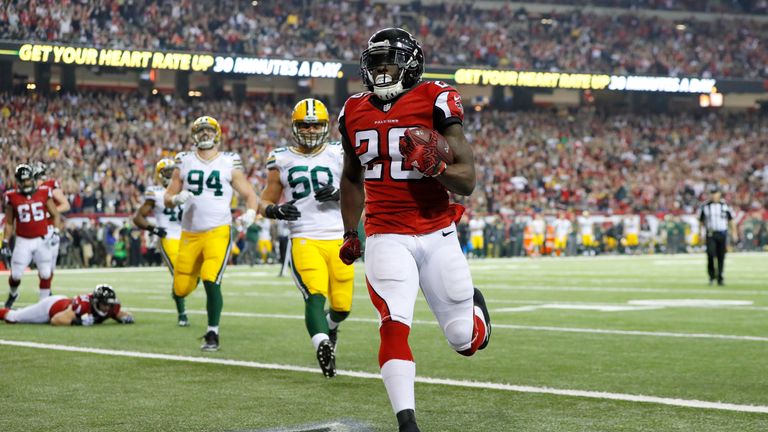 Graves: A repeat of last season's NFC Championship game, marking the official opening of Atlanta's impressive new home - the Mercedes Benz stadium. In January, as they said goodbye to the Georgia Dome, Atlanta's offense shredded Green Bay, but the Packers defense looked very different in their opening weekend win over Seattle, limiting the Seahawks to only nine points.
The Falcons secured a good road win in Chicago over the Bears, and with their array of weapons this offense possesses, the Packers defence will have to raise their game once more to keep them all quiet.
GRAVES PICKS: FALCONS
Quek: What a game! I cannot wait for this one. Prepare for fireworks; two of the most electric pass offences against two somewhat dodgy pass defences.
Aaron Rodgers, according to my stats, has the highest all-time QB rating in the NFL, while Matt Ryan is the reigning league MVP. Who can outscore the other?
It's a repeat of last year's NFC Championship game, and I actually have these two meeting at the same stage again this season. Atlanta are my tip for the Super Bowl this year - I think they'll learn from the experience of losing it last year and it will make them stronger.
QUEK PICKS: FALCONS
Detroit Lions @ New York Giants, Monday Night Football
Sky Sports Action (407), 1.20am, Tuesday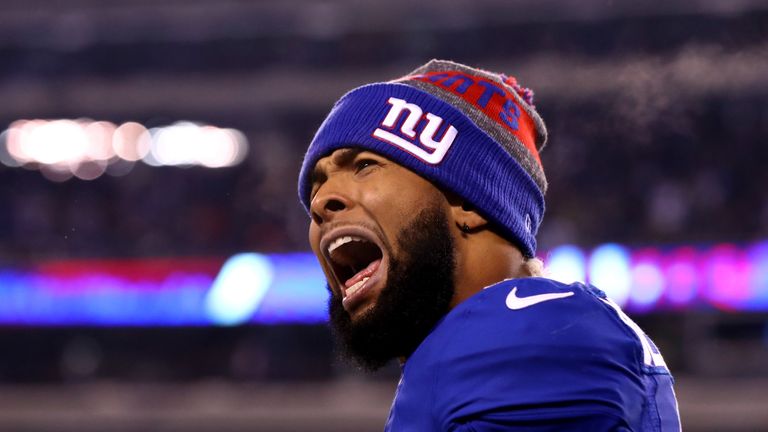 Graves: How the New York Giants must be praying star wide receiver, Odell Beckham Jr is fit to play in Week Two. Without him, their offense was pathetic in Dallas. It wasn't until just over a minute into the third quarter of that game that they held the ball beyond their own 35-yard line!
Detroit enjoyed an upset win over the much-fancied Cardinals in Arizona in Week One. QB Matt Stafford repaid back some of that huge offseason contract that saw him become the highest-paid player in the league - he was clutch in the fourth quarter, bringing the Lions back from behind to record the win.
GRAVES PICKS: LIONS
Quek: For me, this one all comes down to whether Beckham Jr is fit or not. He drags this team up on his shoulders; look at Eli Manning last week, he couldn't get anything going without him and put up only three points against the Cowboys.
As for the Lions, Stafford did last week what he always does - he's such a legend when the game gets to the fourth quarter, he always seems to get the team over the line to the win. But, Detroit can't always rely on him to do the business late on. If the Giants - and a fit OBJ - show up, I see them taming the Lions.
QUEK PICKS: GIANTS
Graves: Both teams endured a nightmare opening weekend - Cincinnati were shut out at home by Baltimore, while the Texans offense was abused by a Jaguars defense which set franchise records.
It's hard to see QB Andy Dalton having another day as poor as Sunday, where he threw four interceptions and lost a fumble. The prognosis isn't so good for Houston - the number of sacks they gave up reached double digits by the end of Sunday's mauling. Tom Savage was benched at half-time for rookie DeShaun Watson but, against the Bengals and one of the stronger, more experienced defensive units in the league, whichever QB starts on Thursday night will face another long night if their offensive line can't protect them better than on Sunday.
GRAVES PICKS: BENGALS
Quek: Probably Week One's two worst-performing teams, managing just the one touchdown between them, at home, against opponents who failed to make the playoffs last year.
I'd normally go for the Texans because of their renowned defence. But, with rookie QB Watson likely coming in this week, I'm a little apprehensive as he might not know the playbook as well. I also think Hurricane Harvey will have affected the team's preparation - the New Orleans Saints went 3-13 in the 2005 season after Hurricane Katrina.
The Bengals, on paper, still have offensive threats A.J. Green, Tyler Eifert and a deep group of running backs, they're at home and Andy Dalton is better than the four interceptions he threw last week.
QUEK PICKS: BENGALS
Week Two Predictions
| | | |
| --- | --- | --- |
| | Richard Graves | Samantha Quek |
| Texans @ Bengals | Bengals | Bengals |
| Patriots @ Saints | Patriots | Patriots |
| Browns @ Ravens | Ravens | Ravens |
| Bears @ Buccaneers | Buccaneers | Buccaneers |
| Vikings @ Saints | Steelers | Steelers |
| Eagles @ Chiefs | Chiefs | Chiefs |
| Titans @ Jaguars | Titans | Titans |
| Cardinals @ Colts | Cardinals | Cardinals |
| Bills @ Panthers | Panthers | Panthers |
| Cowboys @ Broncos | Cowboys | Cowboys |
| Jets @ Raiders | Raiders | Raiders |
| Dolphins @ Chargers | Dolphins | Chargers |
| 49ers @ Seahawks | Seahawks | Seahawks |
| Redskins @ Rams | Rams | Redskins |
| Packers @ Falcons | Falcons | Falcons |
| Lions @ Giants | Lions | Giants |
Follow the 2017-18 NFL season with us on Sky Sports and through our website skysports.com/NFL also our app for mobile devices and iPad, or follow our Twitter account @SkySportsNFL