Four high school students suspended from football over failure to stand for US anthem
By George Galpin
Last Updated: 13/10/17 1:55pm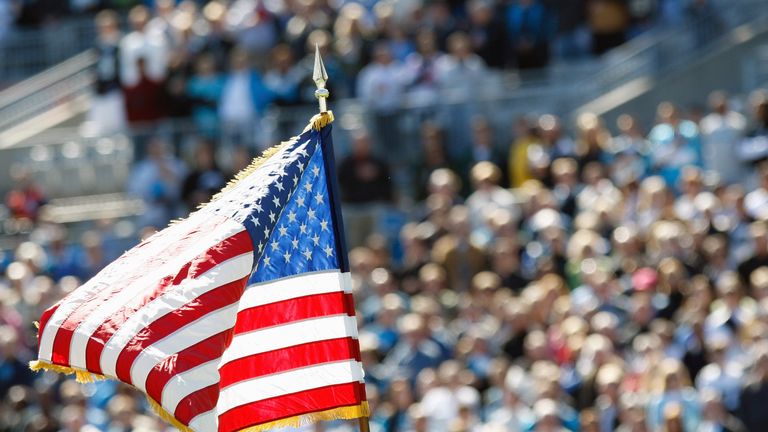 A high school in Mississippi has seen four players suspended from their American Football team by the district for kneeling during the national anthem.
Athletes including NFL Players across America have protested during the anthem against police brutality and racial inequality in a gesture that has sparked debate among fans, owners and politicians.
Western Line school district superintendent Larry Green has now taken action against the quartet from O'Bannon High School in Greenville, Mississippi for what he called 'breaking an unwritten rule'.
Green told MSN: "We talked to the administration, coaching staff and parents and they are in agreement it should not have happened. We think the punishment is adequate for what happened.
"Maybe they can come back before the season is over. We haven't closed the door; we just want them to understand the value to respect our country and flag."
The State Senator for Greenville, Derek Simmons, has said he is 'outraged' at the decision, explaining the students were exercising their right to protest their beliefs in a peaceful manner.
A footballer for Albright College in Pennsylvania was also kicked off the team for the same gesture last weekend when it had been agreed by players they would only protest during the coin toss and stand during the anthem.
Quarterback Gyree Durante told NBC Philadelphia: "I was just taught you fight for what you believe in and you don't bow to anyone. I believe heavily in this so I decided to fight for it.
"At some point in life, there's going to be a time when you've got to take a stand; for me it just happened to be on Saturday afternoon."