NFL: Plaxico Burress scores as Pittsburgh Steelers beat Cleveland Browns
The Pittsburgh Steelers avoided their first losing season in nearly a decade with a 24-10 win over the Cleveland Browns.
Last Updated: 30/12/12 10:34pm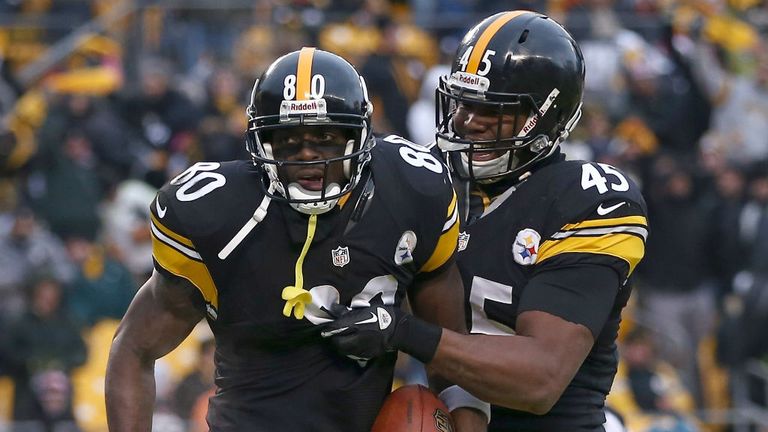 Quarterback Ben Roethlisberger threw three touchdown passes, including one to Plaxico Burress, to help the Steelers (8-8) clinch just their second win in the last six weeks.
Thaddeus Lewis passed for 204 yards with a touchdown and an interception in his first NFL start under centre for the Browns, who lost their third straight.
They were level at 10-10 at one stage in the third quarter, Lewis' seven-yard pass to wide receiver Greg Little drawing Cleveland level in the battle between two AFC North rivals.
Shaun Suisham and Phil Dawson had traded field goals in the second quarter before Pittsburgh grabbed a half-time lead when Roethlisberger found Leonard Pope from a yard out.
Little's score tied things up, but the Steelers showed their mettle in front of their own fans to score the final 14 points of the contest.
Roethlisberger hit Antonio Brown for a nine-yard touchdown before then connecting on a 12-yarder with Burress, giving the wide receiver his first TD since returning for his second spell with the team.
Cleveland finish with a 5-11 record having at one stage won three on the spin. They are 9-23 under the reign of head coach Pat Shurmur.