Bills, Rams, Chargers, 49ers, Jaguars head coach changes assessed
By Matty Brown
Last Updated: 19/06/17 11:59am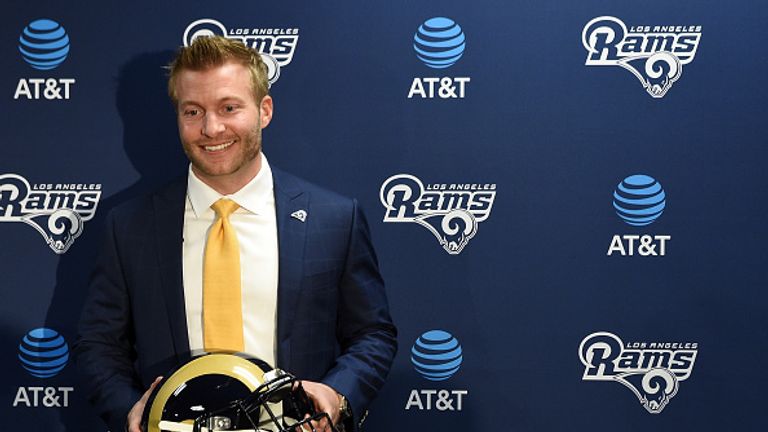 Coaching changes happen every year in the NFL and with them, new coaches bring a different philosophy and scheme.
We look at how five different teams will be impacted schematically by changes to their coaching staff.
Buffalo Bills: Head Coach Sean McDermott
"We're excited to go to Rochester for training camp. We have a lot of fans out there and I can't wait to have them watch us practice." pic.twitter.com/lV5LurMMau

— Buffalo Bills (@buffalobills) June 15, 2017
This Buffalo defence was hampered by injuries and struggled with Rex Ryan's complicated defensive scheme in 2016 while they also lost their best cornerback, Stephon Gilmore, to the New England Patriots in free agency.
All that made Sean McDermott a good hire.
As defensive co-ordinator of the Carolina Panthers, he ran a variety of zone defence, getting the best out of Josh Norman and showing an ability to produce with limited defensive back talent. Versatile safety Micah Hyde was the ideal pick-up in free-agency.
McDermott thrived with a strong front seven, which is what the Bills have on paper.
Kyle Williams is still one of the best defensive tackles in the league. Marcel Dareus is great, but comes with the caveat of not staying on the field. Adolphus Washington was good in his rookie season, and if the Bills can get more of a rotation going he should be even better as he becomes fresher.
At the edge, Shaq Lawson's first year was riddled with durability issues, but if he is on the field he will provide a dynamic pass-rush opposite Jerry Hughes and 2016 first-round inside linebacker Reggie Ragland is another player who missed 2016 through injury - he could be effective against the run in what is effectively a rookie season.
Jacksonville Jaguars: Head Coach Doug Marrone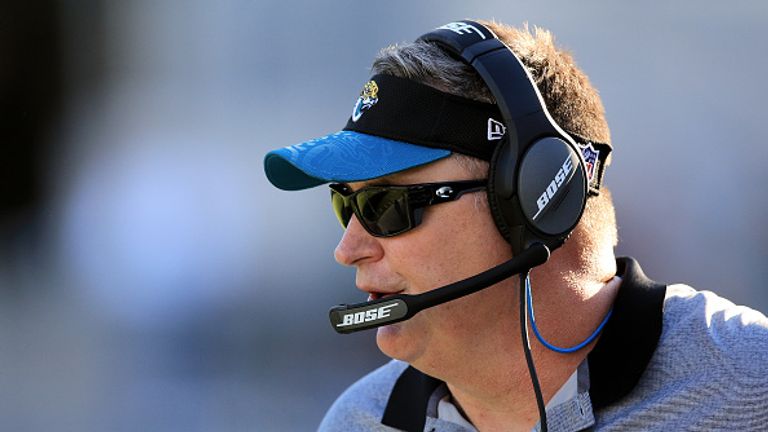 Marrone, like the departed Bradley, is a defensive mind. However, his scheme should be more complex than under the previous regime.
If his defence gels, it could easily rank inside the top 10 with the off-season addition of Calais Campbell and the secondary improved by corner AJ Bouye, strong safety Barry Church and free safety Tashaun Gipson.
Executive vice-president Tom Coughlin's history with big backs has been repeated with Leonard Fournette the third overall pick.
Fournette will enable Marrone to play a ball-control brand of attack, taking the game out of the hands of Blake Bortles and playing tough defence - expect plenty of under centre and fullback formations.
Los Angeles Chargers: Head Coach Anthony Lynn and Defensive Co-ordinator Gus Bradley
Lynn managed to grab both Forrest Lamp and Dan Feeney in the draft and in addition to being excellent value. he will finally shore up the interior of the offensive line.
Combined with new left tackle Russell Okung, the new head coach has the opportunity to execute his favoured powerful zone-run gameplan.
Gus Bradley is likely to introduce the Seahawks-style 4-3 under defence and with Ingram and Bosa better as 4-3 defensive ends, where they can fully take off at the quarterback. They should improve although questions remain over whether the secondary is long enough to play the single-high, cover 3 press system.
Los Angeles Rams: Head Coach Sean McVay and Defensive Co-ordinator Wade Phillips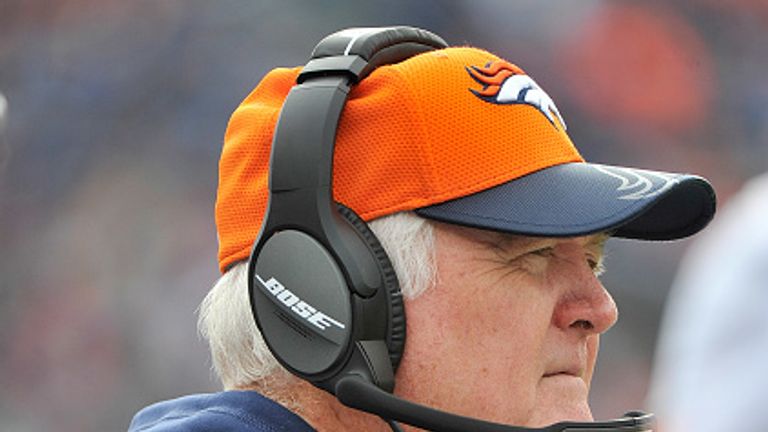 As Washington Redskins offensive co-ordinator, Sean McVay designed a relatively simple offence for Kirk Cousins so the hope is that 2016 No 1 overall pick Jared Goff - who looked overwhelmed by the speed of the NFL in his rookie season - will reap the benefits of simplicity.
The second-round selection of tight end Gerald Everett is the sort of weapon McVay can use like Jordan Reed, with the pair possessing very similar skill-sets. In Washington, Reed was given opportunities to flash his run-after-catch and seam-stretching ability. Tavon Austin, with his speed, can be the Jamison Crowder-type to clear out space for Everett.
On the defensive side of the ball, the capture of Wade Phillips could be a decisive factor.
Phillips was integral to the success of the Broncos defence and everywhere he has coached he made the defence significantly better although his preference for a 4-3 system will raise questions about where the best defensive tackle in the league, Aaron Donald, will fit in.
Donald is an athletic freak who could play anywhere across the line, so while he could prove a versatile option it will be interesting to see how it plays out.
Robert Quinn's move to outside linebacker could give Phillips a DeMarcus Ware-like option and the capture of Connor Barwin in free agency was underrated as he would look to fit the scheme perfectly.
San Francisco 49ers: Head Coach Kyle Shanahan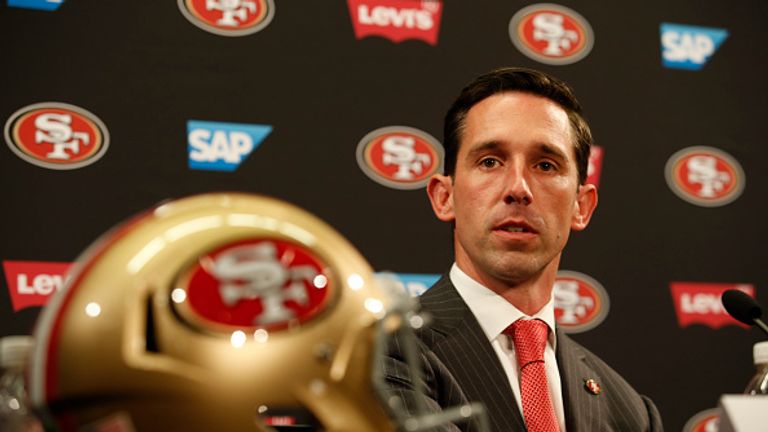 Matt Ryan's career year in Atlanta was largely thanks to Shanahan, one of the hottest commodities in coaching and San Francisco did well to hire the 37-year-old considering the turmoil in the team's front office over recent years.
The 49ers seem willing to role with Brian Hoyer as their starter this year and can take heart from Hoyer having his best year under Shanahan in Cleveland.
He will be pushed by Matt Barkley and third-rounder CJ Beathard, a quarterback who showed poise and good footwork in a pro-style college offence.
Shanahan will bring three tight end sets to San Francisco and the amount of money that fullback Kyle Juszczyk was paid suggests he could play the position. Iowa's George Kittle - underused in college - could be a fifth-round steal and should compete heavily for what looks like a wide-open position.
The running game will feature plenty of outside zone runs and Shanahan has similar tools to what he worked with in Atlanta. Carlos Hyde has the physicality to fill the Devonta Freeman role while speedy, agile fourth-rounder Joe Williams could be the Tevin Coleman.
Follow the 2017-18 NFL season with us on Sky Sports and through our website skysports.com/NFL also our app for mobile devices and iPad, or follow our Twitter account @SkySportsNFL
The regular season of home and away matches run from September to December 2017, culminating in PlayOffs from January 6, 2018 and the Super Bowl on February 4, 2018 at the U.S. Bank Stadium in Minnesota to determine the world champion.
Sky customers can now upgrade to Sky Sports for an unmissable summer of sport. Upgrade now!