Alice Plunkett appointed non-executive racecourse committee director at Cheltenham
Last Updated: 18/10/16 2:21pm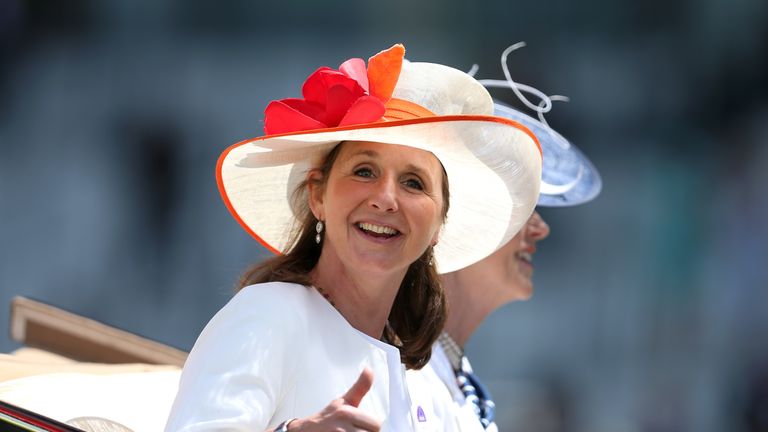 Broadcaster Alice Plunkett has been appointed by The Jockey Club as a non-executive racecourse committee director at Cheltenham Racecourse.
She is one of the seven members of the racecourse committee, chaired by Robert Waley-Cohen, and joins after Lisa Hancock stepped down from a role she has held since 2007.
Plunkett commented: "Cheltenham Racecourse has been a massive part of my life. I was brought up 20 minutes down the road and it was always an aspiration to come here growing up.
"I was 17 when I first came to The Festival and my first broadcasting job was working as part of The Festival radio team.
"It's such an honour to be asked to become a director and every generation is only the guardian of something as iconic as Cheltenham Racecourse.
"The Jockey Club's management team at Cheltenham is exceptional and I am looking forward to learning about a top-class sporting venue and contributing in whatever way I can."
She has been presenting horseracing on television over 15 years, covering an impressive and varied range of events.
Robert Waley-Cohen, Chairman of Cheltenham Racecourse, welcomed her to the committee: "Alice brings a wealth of knowledge about racing with her to the Cheltenham committee and I am delighted to welcome her to the team. I am sure that she will be a huge asset to us, as well as enjoying the experience herself.
"My thanks go to Lisa Hancock for all her hard work over the past nine years in her committee position and I wish her all the best in the future."
The Cheltenham Racecourse committee now consists of Robert Waley-Cohen, Chairman, Christopher Hodgson, Alice Plunkett, William Rucker, Sir Richard Stagg, Rupert Sweeting and William Vestey.