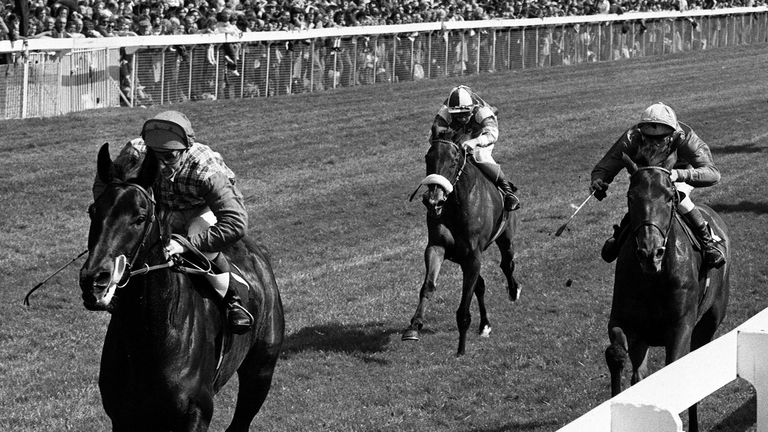 Mark Birch, former top jockey in the north for many years and later assistant to trainer Kevin Ryan, has died at the age of 67.
Birch rode for trainer Peter Easterby for many years, winning the Chester Cup twice on the legendary Sea Pigeon in 1977 and 1978, as well as races such as the Gimcrack Stakes on Sonnen Gold in 1979
Easterby's trainer son Tim said: "Mark passed away this afternoon. It's very sad. He'd been very poorly."
Birch retired from race-riding in 1998 and helped Ryan establish himself as a successful trainer.
Ryan said: "Mark's been with me from the very start. He was a big part of what we've done. It's a very sad day."
Birch, who was 'cock of the north' many times, had his first winner on Bollin Charlotte at Chester in 1968. He began his career with Geoffrey Brooke at Newmarket.
Among other big races he won were the Ebor on Dawn Johnny in 1981, the John Smith's Magnet Cup on Buzzards Bay in 1982 and Tell No Lies in 1992, and the Ebor on Protection Racket in 1981 and the Ayr Gold Cup on Able Albert in 1984.