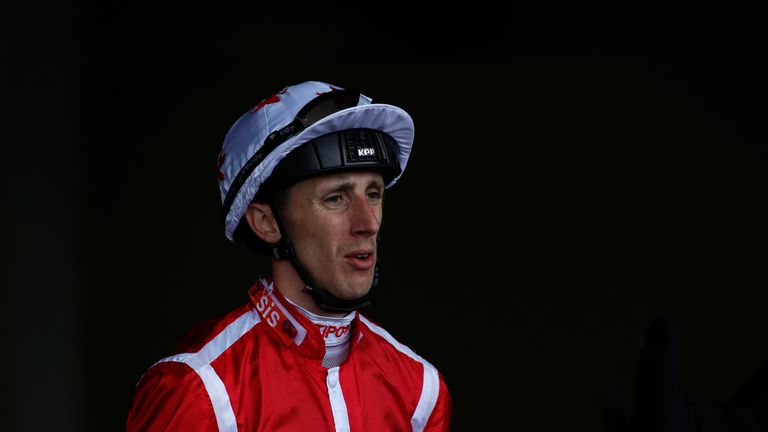 George Baker has left hospital and will continue his recovery from the head injury he sustained in a fall in February at a rehabilitation centre nearer to his home.
The jockey, who won the St Leger last September on Harbour Law, was riding Boomerang Bob for Jamie Osborne at St Moritz in Switzerland when the horse was brought down and fatally injured.
Baker was found to have suffered some bleeding in the brain following his fall and had been undergoing treatment in the Wellington Hospital in London.
However, the Injured Jockeys Fund has announced Baker has now been transferred to the Glenside Rehabilitation centre, Salisbury, which is nearer to his home.
Baker was eager to thank hospital staff for their help in his recovery
He said: "The staff at The Wellington have been amazing. I arrived there on March 6 and they told my wife, Nicola, that I would be there for at least four months.
"Thanks to their support, I have made really good progress, have learnt to walk again and hope to get home in the next month or so. Everybody has been so kind, I am very grateful for all the good wishes I have received and I count myself really lucky."
Any visitors are asked to ensure that they make an appointment prior to visiting.